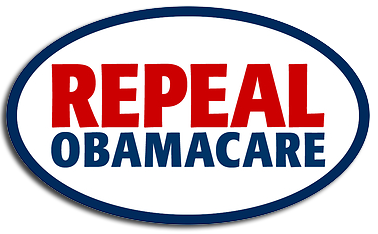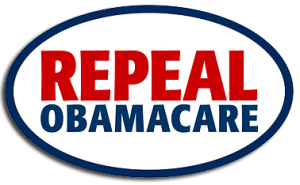 At 5:53 PM eastern, the House of Representatives passed legislation which would repeal ObamaCare. The vote was 245 to 189. The effort was bipartisan, with three Democrats that switched over and stood with the Republicans to repeal Obama's most prized accomplishment.
Americans for Limited Government (the parent organization of this website) President Bill Wilson praised the bipartisan vote in the House of Representatives repealing ObamaCare, thanking members for "listening to the will of a majority of Americans opposed to the government takeover of health care."
"The American people sent this Congress to Washington in November to cut spending. Repealing ObamaCare will save over $2 trillion. We commend the House for its foresight in lifting this unaffordable, unfunded liability off of taxpayers' backs," said Wilson.
Wilson said the House vote "reflected the will of millions of Americans." A recent poll by Rasmussen Reports shows that 55 percent of voters want ObamaCare repealed, with only 40 percent opposed. Wilson called it a "mandate to save the nation from insolvency."
"Even if ObamaCare is repealed, this decade the federal government will still spend $11 trillion on health care subsidies. It will be over $20 trillion the decade after that. Nobody thinks that's sustainable, and yet here we are debating whether it's a good idea to add anywhere from 32 to 90 million new people to receive taxpayer-funded health care come 2014," Wilson explained.
"We're going to go broke paying for this," Wilson warned.
Wilson replied to critics, like Senator Sherrod Brown, who called the bill a "colossal waste of time."
"Actually, the nation is running out of time to get its fiscal house into order. The repeal vote is not symbolic. In fact, it is the first substantive step to rein in the unsustainable expansion of the federal government in years. It's the first step of entitlement reform," Wilson declared.
The legislation now proceeds to the Senate, where Wilson said it could receive an up-or-down vote. "If Senate Republicans attach the legislation to an appropriations bill, it would only take 51 votes to pass, not 60," he said.
"With 47 members of the Senate Republican conference, Republicans would need to pick up 4 Senate Democrats to achieve a majority. That is hardly insurmountable," Wilson noted.
Wilson thanked the 3 House Democrats who voted for the repeal. "Clearly, there are some House Democrats who got the message from the American people. Hopefully, they will encourage their colleagues in the Senate to follow suit," he said, concluding, "The only bipartisan consensus in Washington at the moment is against ObamaCare. It is against national insolvency."
The 3 House Democrats that stood against Obama, Pelosi, and ObamaCare were Rep. Dan Boren, Rep. Mike McIntyre, and Rep. Mike Ross.