Analysis by Americans for Limited Government shows that two unions alone have spent more than $1.5 million dollars cumulatively trying to influence the Virginia state election.
The SEIU which represents both private and public sector employees has spent more than $1.28 million on the top three Democrat candidates and the Democratic Party of Virginia.
Not surprisingly, Democrat nominee Terry McAuliffe has refused attempts to get him to commit to retain the Commonwealth's right to work law, and this latest analysis reveals why.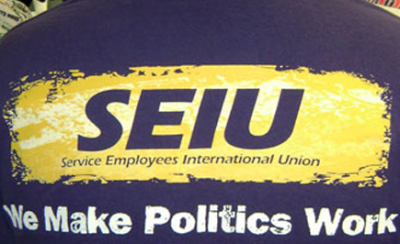 Here is the breakdown:
SEIU Committee on Political Education: 
$120,878 to Herring for Attorney General – Mark
Service Employees International Union: 
$667,918 to McAuliffe for Governor – Terry
$144,141 to Northam for Lt Governor – Ralph
$125,000 to Democratic Party – Virginia Senate Caucus
Service Employees International Union – Local 32BJ:
$10,000 to McAuliffe for Governor – Terry
Service Employees International Union Local 8
$208,201 to Democratic Party – Virginia
Service Employees Intl Union (Richmond):
$11,819 Herring for Attorney General – Mark
SEIU partial total for top 3 + Dem party: 1,287,957
United Food and Commercial Workers (International):
$200,000 to McAuliffe for Governor – Terry
$25,000 to Democratic Party – Commonwealth Victory Fund
$7,100 to Democratic Party – Virginia
United Food & Commercial Workers – Local 400
$27,000 to Democratic Party – Commonwealth Victory Fund
$15,065 to Democratic Party – Virginia House Caucus
$7,514 to Democratic Party – Virginia
$6,750 to Herring for Senate – Mark
UFCW partial total for top 3 + Dem party: 288,429