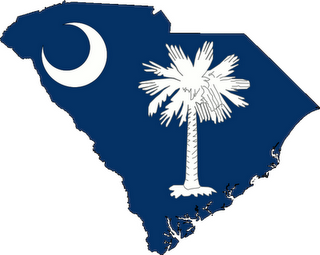 By Rick Manning
Taxpayer-funded educrats routinely attack free market schools for having "no accountability," but one of the nation's worst government-run school districts is showing just how non-accountable – and non-transparent – "public" schools can be.
In Jasper County, South Carolina last month, school district leaders conducted their annual evaluation of Superintendent Vashti Washington, determining her performance to be "satisfactory" – this despite the abysmal performance of her district's schools on state and national tests.
In 2013, Jasper schools scored a 27.3 out of 100 on state tests – down from 39.5 in 2012. That's the worst score of any district in South Carolina, which routinely ranks among the worst states in America in terms of SAT scores and graduation rates.
If not results – or even progress toward results – then what did Jasper officials use to justify Washington's "satisfactory" evaluation?
Parents and taxpayers will never know, because Washington's evaluation – along with her one-year contract extension and the $15,000 bonus payment she received on top of her $165,000 annual salary (excluding benefits) – was conducted behind closed doors.
Not only that, district leaders refused to put anything on paper for fear of the public uncovering the scam.
"(Past written evaluation forms) resulted in (Freedom of Information Act) demands for the forms, and became embarrassing for the superintendents, so nobody uses forms anymore," the school district's attorney told The Jasper (S.C.) Sun.
Wait – isn't the job of a school district to thoroughly evaluate those charged with educating students?  Not spare these failing leaders "embarrassment?"
"This is the absolute worst-performing government school district in the worst-performing state in America – and its administrators are as dishonest and corrupt as they come," South Carolina political website FITSNews notes.
Judging by the district's conduct, it's hard to argue the point.  Of course it's not just conservative blogs weighing in on this scandal though.  The local mainstream media is also criticizing the school's secrecy – and its chronic failure.
"It appears that the board has bought into the superintendent's bogus argument that the district's back-to-back 'F' grades on federal accountability standards have 'no meaning' and are based on 'bad data,'" an editorial from The (Hilton Head, S.C.) Island Packet observes.
The paper's editorial added that Jasper officials were displaying "animosity toward the public" by engaging in a process that even its own attorneys agreed was "rigged to be secret."
Astounding, isn't it?
Next time you hear someone challenge the "accountability" of parental choice programs, send them this story.  And let them know that if such shenanigans were to take place at a non-government school, parents would have the option of taking their business elsewhere.
Sadly in South Carolina – which has previously rejected universal parental choice programs – parents and students have no alternative.
Rick Manning is the Vice President of public policy and communications for Americans for Limited Government