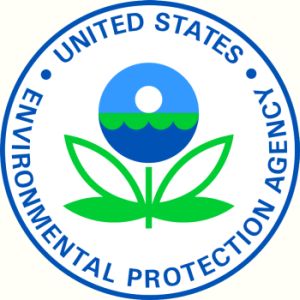 By Robert Romano
In July 2013, the EPA agreed in principle to turn over a treasure trove of scientific data that has been the basis for 85 percent of the agency's Clean Air Act regulations — regulations that have cost the economy some $2 trillion.
The agreement was a precondition for current Environmental Protection Agency (EPA) Administrator Gina McCarthy to be confirmed in the Senate — reaching the then-required 60 vote threshold that has since been abolished in practice.
If the EPA agreed to turn over the data, Republicans would not filibuster McCarthy.
Yet, almost a year later, the data is not still not publicly available, neither to Congress nor to the American people, despite numerous requests from the Senate Environment and Public Works Committee, including ranking member Sen. David Vitter (R-La.).
And now, it may never become public.
Speaking at the National Academy of Sciences on April 28, McCarthy blasted "critics [who] conjure up claims of EPA secret science," who she said were "challenging the credibility of world renowned scientists and institutions like Harvard University and the American Cancer Society. It's about claiming that research is secret if researchers protect confidential personal health data from those who are not qualified to analyze it — and won't agree to protect it."
Is McCarthy breaking the deal? The need to remove personal health information from the data was always recognized by Vitter and the agency during McCarthy's confirmation process.
"We're not asking, and we've never asked, for personal health information, and it is inexcusable for EPA to justify billions of dollars of economically significant regulations on science that is kept hidden from independent reanalysis and congressional oversight," said Vitter in response to McCarthy's speech.
To that end, the EPA had already agreed to and supposedly had "initiated the process of obtaining the requested scientific information, as well as reaching out to relevant institutions for information on how to de-identify and code personally identifying information that may be in any of the data."
Now, McCarthy is pretending there never was any deal to get her confirmed.
This of course represents a clear and consistent pattern in the Obama administration, which has proven time and again that it will say anything to get what they want, and then they will do whatever they damn well please.
In her speech McCarthy professed that "Science is real and verifiable," yet by continuing to withhold scientific data from Congress that undergirds a bevy of Clean Air Act regulations, the EPA is violating that very fundamental principle of science articulated by Karl Popper in 1963 that "the criterion of the scientific status of a theory is its falsifiability, or refutability, or testability."
That is to say, the only way to prove that a theory is not true is to show that it is false. For example, the only way fully reliable way to prove that all swans are not white is produce one that is black.
It is the only way to tell if the agency in regulating carbon emissions has been engaged in hard science and not political science.
But without the data, independent researchers have no way to do so. The EPA's scientific basis for regulating carbon emissions cannot be verified.
Yet if the EPA is confident with its research, then it should stop stonewalling the scientific process and immediately produce the datasets Vitter has requested — with any personally identifiable information removed — that it has already agreed to release.
Until then, perhaps McCarthy should just be quiet.
Robert Romano is the senior editor of Americans for Limited Government.