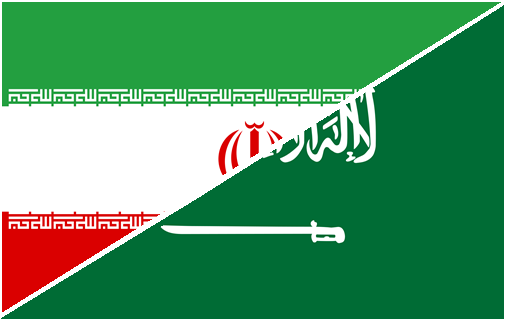 "I've always maintained that we, particularly the GCC states, the Gulf Cooperation Council, must consider all options, including the acquisitions of nuclear weapons, to face whatever eventuality might come from Iran."
As a startling reminder of just what a bad idea the 2015 Iran nuclear deal was, that was Saudi Arabia's former intelligence chief, Turki al-Faisal, telling the Washington Institute for Near East Policy on May 7 that Saudi Arabia will go nuclear if it has to in order to defend itself against Iran.
These were not the first statements from Saudi Arabia hinting at a nuclear arms race being sparked in the Middle east.
After the Iran nuclear deal was struck last July, Saudi diplomats told the Washington Post that Riyadh would be initiating its own nuclear weapons program in case Iran breaks the deal.
More recently, in January, Saudi Foreign Minister Adel al-Jubeir refused in a CNN interview to confirm or deny whether Riyadh would buy such weapons from Pakistan.
"I am not going to get into details of discussions we have with foreign governments, and certainly not allied governments. I'm sure you understand. I would not discuss these things in a public forum, certainly not on television," al-Jubeir said. He didn't deny it.
That exchange prompted a response from U.S. Secretary of State John Kerry — the architect of the Iran nuclear deal — saying that "you can't just buy a bomb and transfer it," Kerry told CNN, adding, "There's all kinds of [Nuclear Non-Proliferation Treaty] consequences. I mean, there are huge implications of that."
Kerry of course would be an authority on what constitutes a violation of Nuclear Non-Proliferation Treaty (NPT). After all, it was Kerry who negotiated the nuclear deal itself, which appears to have been expressly crafted to alter Iran's NPT commitments, as noted by former U.S. Foreign Service Officer Eric Terzuolo at the National Interest magazine.
Wrote Terzuolo, "The formulation in the JCPOA (Preamble, iii) that Iran 'reaffirms that under no circumstances will [it] ever seek, develop, or acquire any nuclear weapons' also concerns me.  As a state party to the NPT, Iran already was bound to a more detailed and comprehensive commitment, including, for example, a ban on seeking or receiving 'assistance in the manufacture of nuclear weapons' (see NPT Art. II). Why not simply use the NPT language? Is the JCPOA language some sort of replacement for the NPT commitment?"
Terzuolo added, "A later generic reference to the NPT as 'the cornerstone' of nonproliferation (Preamble, vii) does not entirely allay my concerns. The implicit message, at least for nonproliferation obsessives, is that small groups of interested states can reformulate commitments adopted by the overwhelming majority of world nations, and with decades-long standing."
Further eroding the NPT, and making matters worse, treaties under the Constitution consistent with articles of the Constitution are the supreme law of the land under Article VI, and cannot be altered by mere statute, which is exactly what Congress did when it authorized the Iran nuclear deal in the first place. It overwhelmingly adopted H.R. 1191, legislation by Sen. Bob Corker (R-Tenn.) — which gave Obama all of the authority he needed to lift sanctions against Iran's nuclear program.
The law provides that "any measure of statutory sanctions relief by the United States pursuant to an agreement [with Iran]… may be taken, consistent with existing statutory requirements for such action, if, following the period for review provided… there is not enacted any such joint resolution" by Congress disapproving of the deal.
As a result, President Barack Obama with Congressional authorization was able to lift the Iran nuclear sanctions with the stroke of a pen. By not going through the treaty process, Obama and Congress weakened the NPT regime by granting exceptions beyond the traditional process.
In the meantime, Iran is apparently violating the nuclear deal and UN Security Council Resolutions with its tests of missiles capable of carrying a nuclear warhead.
Unsurprisingly, Saudi Arabia, a U.S. ally, appears to be seeking its own nuclear option to counter the threat of Iran and defend itself. And John Kerry — who helped shaped the agreement that altered Iran's NPT obligations that appears to have it on a fast track to getting nuclear weapons — cried foul and said Saudi Arabia would be violating the NPT if it went forward.
Is Kerry out of his mind?
Given the chain of events that led to this point, it seems Saudi Arabia would be nuts if it wasn't pursuing a nuclear weapons program to counter Iran. All another indication of just how vacant U.S. leadership in the region has been since the Iran deal was finalized. Obama, Kerry, Corker and Congress have helped touch off a nuclear arms race in the most dangerous region in the world. Good job.
Robert Romano is the senior editor of Americans for Limited Government