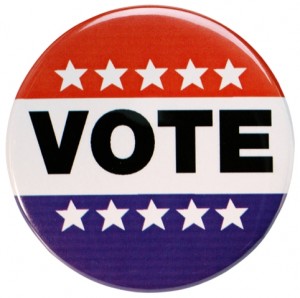 By Natalia Castro
After months of bitter partisan battles through social media, Americans have spent enough time convincing their friends and family of who to vote for, now the message is clear and consistent — just vote. With strong party affiliations among demographic lines, low voter turnout within millennials and black voters can determine the election.
Early voting participation has already been telling, with low voter turnout among black voters the Clinton team has reason to be concerned. The New York Times of Nov. 2016 explains that black early voter turnout has dropped up to 15 percent in certain states, representing an overall negative trend form the historic levels of 2008 and 2012.
The African-American vote that pushed President Obama in the last two elections is proving unsustainable in a post-Obama election. In Florida this year, black voters have accounted for 11.6 percent of early voting numbers, meanwhile in 2012 they accounted for nearly 16 percent. Similar trends are being seen in North Carolina and Ohio.
These changes in the electorates have caused pollsters to worry. In an article entitled "What if everyone's wrong?" Politico write Shane Goldmacher questioned the legitimacy of polling and data collection throughout the election cycle based on 2012 turnout models. Reminding voters that it is not over. With black voter turnout on the decline, the lead Hillary Clinton has shakenly maintained in the polls is quickly falling into the margin of error.
Without the African-American vote, Clinton is relying on another group to propel her into the White House — the youth vote. Unfortunately, this is just as unstable.
With an estimated population of 83.1 million, the Census Bureau reports that millennials now outnumber baby boomers. And this November, millennials are expected to rival boomers as a potential political force, each generation comprises about 30 percent of the electorate.
Clinton has worked tirelessly to use this to her advantage, as NPR of Nov. 4, 2016 reports, "Clinton is trying to recreate the Barack Obama coalition to win the White House. Obama relied heavily on people of color, women, and young voters."
But once again Clinton has room to worry, unlike past generations where youth turnout has been low, the youth have been energized this year by what they are voting against.
Millennial after millennial has posted to social media at alarming rates with one message — whoever you vote for, just vote. Millennials who have never voted before are voting in mass to end the political system they have seen as the most divisive in our nation's history.
While Donald Trump might not be the most favorable candidate to millennials, the current political system is least favorable of all and only one candidate represents that system, Hillary Clinton.
Which is why they're not voting for her the way they voted for Obama. The Hill of Oct. 2016 explains just how detrimental this can be for Clinton, writing that "If this country had a maximum voting age of 35, Hillary Clinton would now be in danger of losing the election to Libertarian Party candidate Gary Johnson."
Millennials are being pushed to vote due to outrage over the current political system, but unlike Clinton's hopes, that does not mean they're being pushed to vote blue. More and more millennials are content voting for someone they distrust such as Trump or voting third party, the idea is that any vote is better than a vote for the corrupt establishment which Clinton represents.
Clinton is relying on the voter turnout of the Obama era elections, but unfortunately early voter turnout has already proved this is insufficient. Now as millennials take to the polls in record numbers, Clinton once again faces a problem of mobilizing individuals to vote blue. As millennials outpace baby boomers, they could be the generation to take the political system away from the political elite.
Natalia Castro is a contributing editor at Americans for Limited Government.