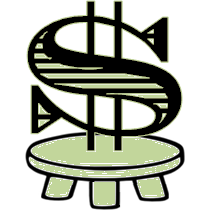 By Natalia Castro
In his last hours in office former President Barack Obama sent $221 million to the Palestinian Authority, notifying Congress of the decision just hours before the inauguration of President Donald Trump on Jan. 20. While Republicans have expressed outrage over the decision, it is exactly what they get when they trust a president who has proved himself untrustworthy.
Because, this money did not come out of nowhere, in fact Congress had already approved it and relied on a trusting tradition of Congressional holds with the executive branch to prevent its use.
The Congressional Research Service (CRS) of Dec. 2016 explains, "Congressional holds on foreign aid are not legally binding on the executive branch. However, since the late 1970s/early 1980s, successive Administrations have generally deferred to holds placed by Members of pertinent committees. This is part of a process by which the executive branch consults with Congress to provide it with information or otherwise address committees' concerns prior to obligating funds subject to a hold."
So while Congress did not disapprove these funds, they did urge the executive branch to refrain from sending the money until further investigation could be held.
In this case, Ed Royce (R-Calif.), who serves as the chairman of the House Foreign Affairs Committee, and Kay Granger (R-Texas), who is on the powerful Appropriations Committee, placed the holds on aid money to prevent the Palestinian pursuit to statehood and growth of Hamas.
But if Republicans really did not want this money going to Palestine or getting to Hamas, perhaps Congress as a whole should not have left the discretion in Obama's hands. Congress should have rejected the spending from the beginning.
Yet, this is not the first-time Republicans have lost in this exact situation.
In April of 2016, Middle Eastern news group, Al-Monitor reports, "Key lawmakers had placed holds on $159 million in aid since last fall to protest the Palestinians' UN statehood bid and payments to the families of people who conduct attacks against Israelis. Most of those holds were lifted late last week following growing pressure from the State Department, however, leaving only $51 million in blocked aid."
In fact, the 2016 CRS report finds that Palestinians in the West Bank and Gaza are among the largest recipients of foreign aid worldwide with a significant increase in U.S. bilateral assistance beginning in 2009 with the Obama administration. Since then, congressional Republicans have blocked and unblocked funds regularly, all the while authorizing the funds in the annual budgets. Fiscal years 2011 and 2012 both put in place holds on funds which removed either by congressional decision or the Obama administration.
It was Republican lawmakers in 2006 who passed S. 2370 to "refrain from financially supporting the terrorist organization Hamas until it agrees to recognize Israel, renounce violence, disarm, and accept prior agreements."
If they are serious about supporting a Palestinian Authority which denounces violence and terror, Republicans must check to ensure the funds are continuing this aim before they are approved, not when the President can lift the hold whenever he wants.
The Congressional "power of the purse" allows Congress to defund activities the President pursues which conflict with national interest, but if appropriations committees are not ensuring funds are being allocated correctly the first time, they are killing their own constitutional power. Republicans should never have trusted President Obama to hold the money back from the Palestinian Authority, now they must solve the problem they have created.
Natalia Castro is a contributing editor at Americans for Limited Government.