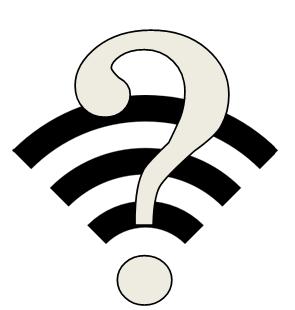 One of the most major problems to do with the transition of U.S. government oversight of the Internet Assigned Numbers Authority (IANA) functions to the Internet Corporation for Assigned Names and Numbers (ICANN) in 2016 was that it vested monopoly powers in ICANN over the Internet's domain name system.
Specifically, ICANN has exclusive powers worldwide to make changes to the Internet's root zone file controlling the domain name system, to introduce and bid out new generic top-level domain names akin to .com, .org, etc. and also to collect tens of millions of dollars of exclusive fees for the sale of every second-level domain names sold all over the world. It is the only business in the world that does this.
So, the question of why the U.S. government would create such a monopoly seemed a natural one to ask. But also, could the government lawfully create such a monopoly and then turn it over to a private entity?
Did the government, specifically, the Department of Justice, conduct an antitrust analysis prior to the National Telecommunications and Information Administration (NTIA) approving ICANN's transition plan on June 9, 2016? Because it was required to do so under 40 U.S.C. § 559 (b)(1): "An executive agency shall not dispose of property to a private interest until the agency has received the advice of the Attorney General on whether the disposal to a private interest would tend to create or maintain a situation inconsistent with antitrust law."
Subsection (c) required that the agency provide notice to the Attorney General that it was disposing of property and also, under (c)(2) to "transmit a copy of the notice to the Administrator of General Services." Was this notice ever given?
Also, under subsection (d) the Attorney General would have had 60 days to provide NTIA with its determination on whether creating the global Internet monopoly in ICANN violated antitrust.
Specifically, if there was any government property at stake — any at all — the Department of Justice should have certainly answered this question: "Would ICANN still be immune to antitrust law after government oversight was transitioned?"
This question was of paramount importance because in 2012, when name.space sued ICANN on antitrust grounds, ICANN argued that being a government vendor under contract, the Internet monopoly if it existed was "thrust upon" it. Therefore, antitrust did not apply. ICANN explicitly argued that it "obtained the sole authority to delegate TLDs and select registries through 'its agreements with the U.S. government.' …  Put simply, ICANN did not conduct its operations to unlawfully acquire the authority to designate TLDs and select registries; thus, this authority does not support name.space's monopoly claim because the Sherman Act does not punish firms whose monopoly position has been 'thrust upon' them."
U.S. District Judge Percy Anderson court agreed in a decision dated March 4, 2013 that "ICANN's power to control which TLDs will be accepted into the DNS and the entities that will act as registries for those TLDs was delegated to it by the United States Department of Commerce.  As a result, whatever monopoly power ICANN may possess was 'thrust upon' it as the result of 'historic accident' rather than the result of 'willful acquisition.'"
Now that the contract expired, it appears likely that when such a case arises again, ICANN will simply argue again in court that because the Internet Assigned Numbers Authority (IANA) functions were "thrust upon" it by the government contract, and that it still qualifies for the antitrust exemption. Federal courts may ultimately agree, and as a result, the global Internet monopoly may never be subject to any scrutiny, because such a case could never get to the merits.
On Sept. 12, 2016, GAO did eventually conclude that there was some property at stake in the Internet transfer, namely, ICANN's fulfillment of the IANA functions contract, which it declared NTIA had the power to dispose of. However, nowhere in the GAO study was the legally required antitrust analysis included or mentioned, even though the GAO noted casually that one of the rationales for NTIA administration of the IANA functions contract including NTIA preauthorization of root zone file changes, "according to the former NTIA official, was to provide Network Solutions with a defense against allegations of antitrust violations."
On Sept. 14, 2016, NTIA revised its prior statements that no property was at stake, marrying itself to GAO conclusion, in a Q&A published, stating, "The transition does not involve the transfer or other disposal of U.S. government property in violation of the Constitution."
On antitrust, the same Q&A stated that "ICANN does not have antitrust immunity. U.S. competition laws will continue to apply to ICANN, as they do today."
But when did the Department of Justice ever conclude that ICANN would lose its antitrust immunity it had previously wielded as a government contractor? We still have not seen that document.
And if NTIA only determined that there was actually government property at stake after GAO delivered its report on Sept. 12, did it ever provide the appropriate notice to the Attorney General under 40 U.S.C. Section 559(c) to conduct an antitrust analysis on the property disposal?
Because prior to that, NTIA has always maintained there was no property whatsoever involved in the transfer, for example, in NTIA administrator Lawrence Strickling's letter to Rep. Darrell Issa on April 28, 2014, "the need for legislative authority to transfer government property does not concern the provision of the IANA functions under contract since no government property or assets are involved in the contract." Since NTIA initially did not believe there was any property at stake, it would not have submitted notice to the Attorney General that it was disposing of property to a private interest.
Now, the agency was saying that there may have been some property involved, but it didn't violate the Constitution. And perhaps it did not violate the Constitution — although we note that Congress never voted to dispose of this specific property and actually defunded the transition for two fiscal years — but it still may have violated the statute requiring the Attorney General's advice on whether relinquishing the IANA functions contract would remove ICANN's antitrust immunity. How do we know that?
An Americans for Limited Government in a Freedom of Information Act (FOIA) request filed in June 2016 asked the NTIA for "[a]ll records relating to legal and policy analysis developed by or provided to NTIA concerning antitrust issues for the Internet Corporation for Assigned Names (ICANN) if NTIA relinquishes its responsibilities" over the domain name system.
The agency contacted us and we clarified and limited what we were looking for to simply between Jan. 1, 2014 through June 14, 2016. That covered the entire period of the transition, which was proposed publicly March 14, 2014, and the framework put forth by ICANN was approved by NTIA on June 9.
On Aug. 16, 2016 the agency responded to our FOIA request that "NTIA has conducted a thorough search for responsive records within its possession and control and found no records responsive to your request."
So, in disposing of government property to ICANN, did DOJ provide advice on whether doing so would create a situation inconsistent with antitrust? That was the reason for our original June 2016 FOIA request on antitrust, was to see if they had complied with this statute, prior to approving ICANN's transition plan on June 9. So far, we hadn't seen it.
Then, on Sept. 14, 2016, in a Senate Subcommittee on Oversight, Agency Action, Federal Rights and Federal Courts hearing, suddenly NTIA administrator Strickling muddied the waters in his opening statement saying, "Upon the community's completion of the plan [in March] NTIA led an intensive interagency review to ensure it met these criteria. During this review, the Department of Justice assessed whether the transition presented any competition issues and at the end, on June the 9th, we found the plan satisfied each and every one of our criteria."
Similarly, in a question from Senator Mike Lee (R-Utah) specifically on antitrust at the hearing, who asked if the Department of Justice had been consulted on the antitrust question, Strickling replied, "During the evaluation of the transition plan, there was an interagency committee of federal agencies including the Department of Justice. As part of that process the Department of Justice looked at whether there were any competition concerns that might result from this transition and they concluded that there were none."
This prompted another FOIA request by Americans for Limited Government on Sept. 14, this time, to find what "competition issues" and "competition concerns" Strickling was now addressing. Did the internal documents that went into formulating interagency review finally address the looming questions over ICANN's antitrust immunity once and for all?
Finally, on Feb. 7, we received a response to this request from NTIA, but, sadly, we still don't know the answer to the question. The documents are heavily redacted. Such an antitrust analysis may have occurred but it's not apparent.
Notably, the only apparent interaction in the latest response with DOJ in the unredacted portions did not occur until June 9, in an email from NTIA counsel Kathy Smith to DOJ Antitrust Division's Kent Brown in an email entitled, "Request for Assistance in Answering Congressional Competition Concerns re: lANA Stewardship Transition." But, it must be noted that was after NTIA had already approved the plan.
If this was the only review of "competition issues" to do with the transition, then that did not appear to comport with testimony delivered on Sept. 14, 2016. There, Strickling suggested that the review took place prior to June 9 during an interagency review after ICANN submitted its plan in March 2016.
Following a separate lead, on Sept. 21, 2016, a letter by House and Senate Judiciary Committee Chairmen Bob Goodlatte and Chuck Grassley to the Department of Justice noted the outstanding legal concerns including the lack of adequate antitrust analysis being performed by the government's top lawyers in the creation of a global Internet monopoly in the ICANN.
It turns out, the committees did receive a response from the Department of Justice, on Oct. 25, 2016, but all it said was "The Department has worked cooperatively with NTIA, and other interagency partners, for many years both directly and as part of the DNS Interagency Working Group addressing DNS-related issues, including the IANA transition. Specifically, with respect to antitrust issues, the Department's Antitrust Division has considered and consulted with NTIA on various competition issues related to the ongoing operations of the DNS, including the final lANA Stewardship Transition Proposal. The Antitrust Division reviewed the proposal and found no significant competition issues."
Here, the Department of Justice was referring to the same interagency review Strickling talked about in his September testimony that was released on June 9.
Here's the problem. In that review, there was no section on antitrust at all, not even a passing reference. You cannot find the word "antitrust" in the document. It is what prompted Americans for Limited Government to do the original antitrust FOIA request in the first place.
You can however find references to "promoting competition, consumer trust, and consumer choice in connection with any implementation of generic top-level domains (gTLDs)," for example.
But promoting competition in the implementation of new top-level domain names is not the same as performing an antitrust analysis on the potential monopoly powers ICANN will wield post-transition as the only entity in the world that bids out those domain names and collects hundreds of millions of dollars of exclusive feeds for every domain name sold in the world.
Moreover, it did not answer the most important antitrust question of all: Would ICANN lose its antitrust immunity?
Now, to be fair, the answer to that question by the Department of Justice may be in the scores of redacted pages of the FOIA responses NTIA provided. But if they are not, then no true antitrust analysis can be said to have been performed by Justice and provided to NTIA, the agency that was relinquishing the government property in question.
If the agency never asked itself if it could create the global Internet monopoly it calls into question the very legitimacy of the Internet transition — and whether it was done legally.
Robert Romano is the senior editor of Americans for Limited Government.