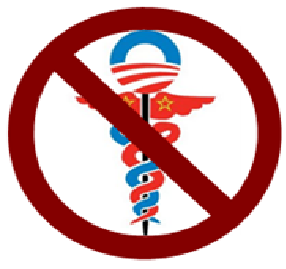 By Natalia Castro
For the last eight months, we have watched the Republican Party flounder on healthcare. Now, with the clock running out, most seem to agree on one thing — this is their last, best chance to repeal and replace Obamacare this year. Republicans are pushing for a vote this week to pass a replacement for Obamacare, and many are hoping this will be the first major legislative achievement for this Congress. All they need is for Republicans to finally utilize the majority they have been holding back.
The legislation put forth by U.S. Senators Lindsey Graham(R-S.C.), Bill Cassidy(R-La.), Dean Heller (R-Nev.), Ron Johnson (R-Wis.), and former Senator Rick Santorum (R-Pa.), referred to as the Cassidy-Graham bill, offers an approach which Republicans across the spectrum should approve of.
The legislation removes harmful Obamacare burdens such as the individual mandate and the employer mandate, which forced individuals to purchase coverage and discouraged employers from hiring full-time workers. The bill also empowers states by allowing them to apply for waivers from Obamacare regulations and provides block grants for state flexibility with their own healthcare plans.
This might not be the full repeal and replace Republicans had once hoped for, but they ruined any chance of that when they failed to garner the votes to pass those bills months ago. Now, time is nearly up and this is the best opportunity to prevent millions of Americans from facing dramatic premium increases.
Considering, conservatives leaders such as Utah's Mike Lee and Arkansas's Tom Cotton have already voiced positivity toward the bill alongside common Republican moderates writing the bill such as Heller and Graham, this could be a turning point for momentum within the GOP.
Conservative coalitions are even rushing to back to the bill. Endorsements for passage have been given by Americans for Limited Government, the Wall Street Journal, Christian Coalition of American, and The Weekly Standard.
The bill has also received support from the President, and 15 Republicans sitting Governors who wrote in a letter to Mitch McConnell, "Adequately funded, flexible block grants to the states are the last, best hope to finally repeal and replace Obamacare – a program which is collapsing before our very eyes. We stand ready to work with you and the other members of the Senate, the Speaker and the other members of the House, and with the President and his administration to repeal Obamacare and replace it with something that works – in the states."
Alaska's Lisa Murkowski was a splinting vote in the GOP's early repeal and replace push, but now Republicans seem to be willing to throw her a bone to promote party unity and finally move the legislation.
Alaska and four other sparsely populated states could be shielded from major cuts to Medicaid through 2026.
Politico reports, "The Medicaid delay would potentially apply to Alaska, Wyoming, South Dakota, North Dakota and Montana, based on their low-density populations. Those states would be allowed to opt out on the bill's fixed payments if certain health spending conditions are met in the prior year or the HHS secretary determines the new funding system is insufficient. The chance to opt out would end in 2026."
Murkowski has been clear about her current reservations with the bill and how it will affect such as high cost, low-density state like hers. Graham and Cassidy's planned changes could make her decision easier.
Unfortunately, complicating matters, Sen. Susan Collins (R-Maine) has predictably come out against the bill.
And Sen. John McCain (R-Ariz.) has once again insisted on a "bipartisan" approach, despite having voted for similar legislation this summer before voting against the so-called "skinny" repeal. Whatever party unity has been gained by the GOP in the process of building support for Graham-Cassidy has been squandered by McCain.
Apparently the bill that McCain's against are the ones that have a chance of actually passing.
Now all eyes turn toward Rand Paul and Lisa Murkowski. They must realize this is a pivotal point for the country suffering from high premiums under Obamacare. Senate leaders must approach both to see what they'd be comfortable with if modifications to the legislation are needed.
The failure to govern here is beyond disappointing, it is disenfranchising the American people who voted to get something in place on health care besides Obamacare.
With immigration and tax reform fights right around the corner, Republicans must show unity and strength to get the Trump agenda voters selected in 2016 passed. This is a critical opportunity to make good on one of the party's oldest campaign promises. Now is not the time for internal fights, it is time to come together as a majority and replace Obamacare once and for all. Otherwise, the job might fall to the 116th Congress.
Natalia Castro is a contributing editor for Americans for Limited Government.