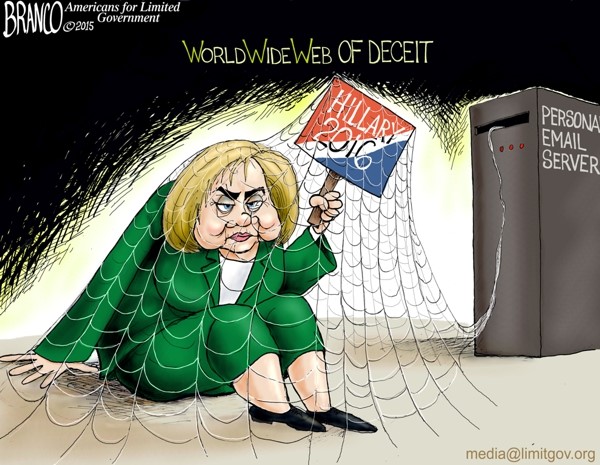 Meetings set up with Trump campaign officials.
Promises of dirt on Hillary Clinton being offered by the Russians.
People involved were not who they said they were or did not furnish the information they said they would.
Sound familiar?
We're talking about Donald Trump, Jr. and Paul Manafort's June 2016 meeting with the Russian lawyer, Natalia Veselnitskaya, right? The one where the promise of damaging information on Clinton was used to get the meeting but was never actually furnished?
Wrong. We're talking about George Papadopoulos, a former Trump campaign foreign policy advisor and campaign volunteer, who has pled guilty of lying to the FBI about the timing of his joining the Trump campaign and his subsequent contacts with persons he apparently believed were connected to the Russian government.
According to the statement of offense by Special Counsel Robert Mueller, in March 2016 and while in Italy, Papadopoulos met an overseas professor based in London who "claimed to have substantial connections with Russian government officials." Eventually he was introduced to a female Russian national who Papadopoulos thought was Vladimir Putin's niece — she wasn't — with the purpose being to set up an eventual meeting between the Trump campaign and the Russian government.
On April 26, Papadopoulos was teased by the professor that, according to the special counsel, "the Russians had obtained 'dirt' on then-candidate Clinton. The Professor told defendant Papadopoulos, as defendant Papadopoulos later described to the FBI, that 'They [the Russians] have dirt on her'; 'the Russians had emails of Clinton'; 'they have thousands of emails.'" This apparently was referring to the missing emails from Clinton's private server that contained classified information, and had been reported to have been hacked variously by Marcel Lehel Lazar, AKA Guccifer, the Russians and others.
By then, Papadopoulos was attempting to arrange a "history changing" meeting between Trump and Putin, but the idea was nixed by then Trump campaign manager, Paul Manafort, according to the Daily News. "We need someone to communicate that DT is not doing these trips," Manafort told his business partner Rick Gates per the Daily News report. So, no collusion there. Meetings were proposed, but never accomplished.
Even if they had been, having meetings is not a crime in itself.
Notably, nowhere in the special counsel's filing does it purport that Papadopoulos actually ever received the damaging Clinton dossier or met with real Russian officials. Instead, the filing merely states that Papadopoulos thought he was meeting with such officials. For example, the professor, per the special counsel, "claimed to have substantial connections with Russian government officials." On Putin's "niece," Papadopoulos "believed that she had connections to Russian government officials…" At one point, Papadopoulos was introduced to "an individual in Moscow … who told defendant Papadopoulos he had connections to the Russian Ministry of Foreign Affairs." Nowhere does the statement of offense confirm these contacts actually had the connections they were purporting.
Now, if the special counsel thought Papadopoulos had actually met with real Russian government officials, wouldn't the special counsel's filing have said that? Instead, these people were not who they said they were. That wasn't Putin's niece, for example. Was this an undercover operation or something?
Perhaps the Kremlin really did send these people to set up these meetings and to offer Hillary Clinton "dirt" to the Trump campaign. But maybe not. The special counsel does not say one way or another. Just that Papadopoulos thought he was communicating with people connected to the Russian government and that, at least in part, they were lying.
If not Russian agents, then, who might have been teasing Papadopoulos with this "dirt" on Clinton?
Well, one hint might come from the fact that similar bait was used by Veselnitskaya to get the meeting with Trump, Jr.
According to the email chain released by Trump, Jr., Rob Goldstone offered in an early June 2016 email that "The Crown prosecutor of Russia met with his father Aras this morning and in their meeting offered to provide the Trump campaign with some official documents and information that would incriminate Hillary and her dealings with Russia and would be very useful to your father." This eventually resulted in the June 2016 meeting at Trump Tower with Veselnitskaya. None of the supposed incriminating information was apparently ever furnished.
Instead, Veselnitskaya wanted to discuss U.S. sanctions on Russia via the Magnitsky Act. Trump, Jr. called it a "wasted 20 minutes." The meeting was not what it appeared to be.
It also sounds a lot like the same incriminating information on Hillary Clinton that was similarly teased in the Christopher Steele authored dossier that was produced by Fusion GPS, which we now know was funded by the Hillary Clinton campaign and the Democratic National Committee via law firm Perkins Coie.
In the Steele documents, former Trump campaign foreign policy advisor Carter Page was also said to be offered the Clinton dossier: "a senior colleague in the Internal Political Department of the PA, Diveykin (nfd) also had met secretly with [Carter] Page on his recent visit [to Moscow]. Their agenda had included Diveykin raising a dossier of 'kompromat' the Kremlin possessed on Trump's Democratic presidential rival, Hillary Clinton, and its possible release to the Republican's campaign team." Page has denied such meetings.
But there you have not one, not two, but three examples where the Trump campaign was offered incriminating information on Hillary Clinton, supposedly by Russia. Perhaps the Papadopoulos overture had failed, and so the same thing was tried again at different levels. The fact that it happened more than once can be no coincidence.
Even more so because Veselnitskaya was said in Senate Judiciary Committee July 26 testimony by Bill Browder, the CEO and co-founder of Hermitage Capital, to have been working with Fusion GPS. Yes, the same Fusion GPS that commissioned Steele to write the dossier. Browder said, "Veselnitskaya, through Baker Hostetler, hired Glenn Simpson of the firm Fusion GPS to conduct a smear campaign against me and Sergei Magnitsky in advance of congressional hearings on the Global Magnitsy Act."
Veselnitskaya, who per Browder once hired Fusion GPS for a similar smear campaign, was teasing the Hillary Clinton Russia-produced dossier to Trump, Jr. as bait.
Fusion GPS was reporting via Steele that Page had been teased this same information as bait.
A very good question that Congressional investigators on the House and Senate Intelligence Committees should be asking is if this professor, Putin's "niece" and this supposed contact to the Russian Foreign Ministry were somehow connected to Fusion GPS, too? What if they're all connected?
This all violates the law of too many coincidences. The Russian government offered three times to deliver "dirt" on Hillary Clinton to the Trump campaign? And each time, it never produced the dirt? What purpose did this operation serve? Whose agenda?
If the same ploy is deployed numerous times in a short span of time, offering "dirt" under false pretenses, it seems likely they were all perpetrated by the same person or persons. Perhaps it was Russia, although Mueller appears to fall short of making that case.
So, if not Russia, then Fusion GPS itself should be questioned. Because, right now, it looks a lot like Fusion GPS' work became the FBI's basis for investigating the Trump campaign and then the basis for Special Counsel Mueller's work today as it relates to the Papadopoulos case and the broader Trump-Russia collusion probe, which continues.
It should not be lost on Congress that the FBI reportedly offered to pay Fusion GPS' Steele to continue his work.
Was the Trump campaign being set up with this promise of "dirt" on Clinton, her missing emails and offers of meetings? Was it Russia? Or were all these efforts really a sting operation by the FBI or somebody else?
Whatever the answers are, it seems likely Fusion GPS knows. That's where the real investigation must occur. And if the Justice Department won't do it, then it is Congress that must — no matter where the truth leads.
Robert Romano is the Vice President of Public Policy at Americans for Limited Government.