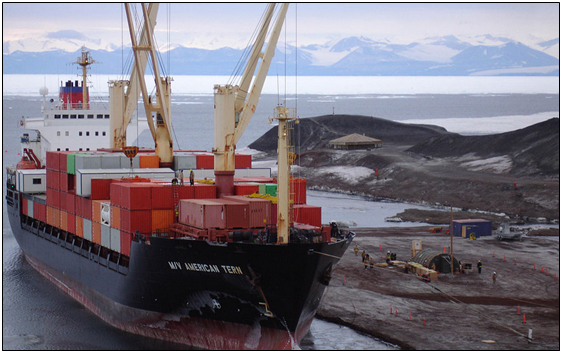 India and Brazil say they are ready to participate in the global economy, but consistently, both countries — which benefit handsomely from the U.S. General System of Preferences — charge big tariffs to U.S. exporters trying to do business over there.
India charges 13.4 percent tariffs on a most favored nation basis, and Brazil charges 13.6 percent.
The U.S., on the other hand, charges just 3.7 percent tariffs for most favored nation trading.
In addition, the U.S. grants the additional favor to India, with a $2.25 trillion Gross Domestic Product, with $4.7 billion of duty-free trading under the General System of Preferences. Brazil, with a $1.77 trillion economy, receives $2.2 billion of duty-free trading under the General System of Preferences.
That's not reciprocity. It's not even free trade. It's one-sided trade.
And it doesn't have to be this way, says Americans for Limited Government President Rick Manning, "Together, India and Brazil are among the larger economies in the world, and as these emerging economies continue to grow robustly, the case for favorable, non-reciprocal tariff relief fails."
Manning also called on President Donald Trump and Congress to "review and reevaluate" the General System of Preferences, which expires on Dec. 31, with a particular eye toward India and Brazil "to see if U.S. interests are being served by the current arrangement."
According to the U.S. Trade Representative, "U.S. trade preference programs such as the Generalized System of Preferences (GSP) provide opportunities for many of the world's poorest countries to use trade to grow their economies…"
Right on its face, it does not sound like the program is designed to serve U.S. interests at all. But it could. For example, the U.S. could start demanding reciprocity. If countries are going to get lower or no tariffs on certain goods and services, then so should U.S. exporters in their markets. It's only fair.
As a result, perhaps it is little wonder why the "Make in India" initiative has failed to take off. In 2014, Indian Prime Minister Narendra Modi set out to make India the next manufacturing powerhouse in the emerging markets, with an ambitious program to attract foreign investment. Dubbed "Make in India," Modi set national goals to create 100 million jobs and to reinvigorate India's manufacturing sector to be 25 percent of the country's Gross Domestic Product.
Now, as a result, India is the number one destination in the world for foreign direct investment. There's a lot of money flowing in. But it is still challenging for foreign companies to sell their products in India, and it could be holding India back.
Three years into the project and manufacturing stands stalled at 16.6 percent of the economy. It was at 16.5 percent in 2013-2014, being virtually unchanged since Modi took office. It was actually 17.1 percent in 2012-2013, so if anything, it is off its highs. It's certainly nowhere near 25 percent.
As for job creation, the most significant part of the problem is that India remains mostly an agricultural-based economy, accounting for 17 percent of the GDP. Yet, the number of workers in agriculture and cultivation stands at 55 percent of those working, or 263 million, as of 2011. That's only slightly lower than in 2001, with agriculture and cultivation workers at 58 percent of those with jobs, or 234 million.
It will take years of investment and industrialization to turn those numbers around. India still has not yet made the transition to an industrial economy. To rapidly move these individuals into factories would have required massive investment into industrial infrastructure and a dramatic reorientation and training of those moving out of the fields and into those factories. Neither of these have happened.
To get there, India should consider allowing more imports in as a part of the incentive to invest in India. Then, the more money foreign companies make, the more they can invest to produce goods in India.
While it is understandable that other countries want to grow and protect their own industries, when favorable treatment is granted, as in the General System of Preferences and the United States' low 3.7 percent most favored nation tariff rate, it is incumbent on beneficiary nations to reciprocate.
Otherwise, those tariff reductions might not be sustainable, both politically and economically. Something for countries like India and Brazil to consider.
In the meantime, it is time for Congress to consider reauthorizing the $19 billion a year General System of Preferences. More specifically, the President has power under the law to review each and every beneficiary, including India and Brazil, and see if they even still qualify as a poor country. At some point, having one of the larger economies in the world means that these countries are not so poor anymore.
Robert Romano is the Vice President of Public Policy at Americans for Limited Government.