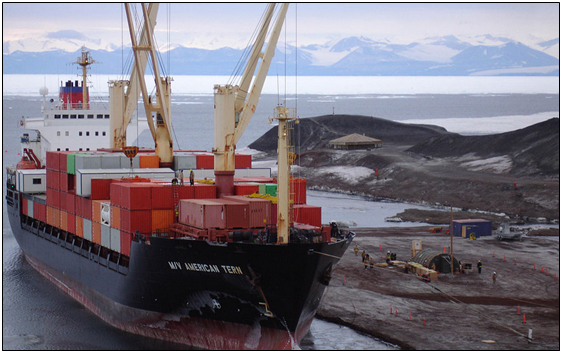 By Rick Manning
As originally published at http://thehill.com/opinion/finance/365542-india-shouldnt-expect-a-handout-from-us-trade-agreements
The Generalized System of Preferences (GSP) trade agreement is set to expire at the end of 2017, and there is a legitimate question of whether India should continue benefiting under this trade agreement designed to provide special assistance to developing countries.
The U.S. Trade Representative Office describes this broad, multi-lateral trade agreement as, "… a program designed to promote economic growth in the developing world, provides preferential duty-free treatment for over 3,500 products from a wide range of designated beneficiary countries (BDCs), including many least-developed beneficiary developing countries (LDBDCs)."
While the question of whether the GSP actually accomplishes this mission and remains in the interests of the United States is up in the air, it is abundantly clear that India's inclusion in this special multi-lateral partnership no longer makes sense, and this is not necessarily a bad thing.
The government of India has embarked on a major trade initiative known as Make In India, which the sub-continent government describes as, "Designed to facilitate investment. Foster innovation. Enhance skill development. Protect intellectual property. And build best-in-class manufacturing infrastructure."
America should welcome India to the big boy table of having reciprocal trade agreements rather than the lesser GSP status, but India needs to engage in substantial reform of their current trading system to qualify.
U.S. trade with India is no small matter, in the past four quarters, India has run more than a $33 billion USD trade surplus with the United States, according to data by the Bureau of Economic Analysis.
While this in and of itself is not an indictment on India, the fact that the U.S. Trade Representative Office (USTR) reports that India is also one of the world's worse Intellectual Property offenders making their "Make In India" claim to "protect intellectual property" laughable.
In the Executive Summary of their 2017 Special 301 Report on Intellectual Property, the USTR warned that :
"USTR identifies India on the Priority Watch List for lack of sufficient measurable improvements to its (intellectual property) IP framework on longstanding and new challenges that have negatively affected U.S. right holders over the past year."
"Longstanding IP challenges facing U.S. business in India" make it particularly difficult for innovators in pharmaceuticals and software. Further, U.S. businesses suffer under "enforcement action and policies that are insufficient to curb the problem, copyright policies that do not properly incentivize the creation and commercialization of content, and an outdated and insufficient trade secrets legal framework. … The positions that India supports and voices in multilateral forum on IP issues, continue to generate skepticism about whether India is serious about pursuing pro-innovation and creativity growth policies."
Incredibly, America continues to just open our market to their goods, like generic medicines — while U.S. companies that invent medicines can't access the Indian market. A 2016 NASDAQ report on Indian generics stated, "Indian generic drugmakers have gained a significant toehold in the U.S., with a dominant share in (abbreviated new drug application) ANDA-drug approvals. In fact, Indian companies are second only to U.S.-based companies in ANDA approvals, maintaining a total share of nearly 30 percent-40 percent on a consistent basis."
What is particularly worrisome is that,, according to the New York Times, the World Health Organization has declared that one-in-five medicines made in India are fake. What's more, the U.S. Food and Drug Administration found that many Indian pharmaceutical manufacturing facilities are dangerously dirty with one "having flies too numerous to count" and others falsifying required tests to ensure drug safety.
The reauthorization of the GSP should be used as an opportunity for President Trump to examine trade with India and take their Make In India promise seriously, requiring them to live up to their promises in order to receive any favorable trading status with the United States.
After all, Americans should be able to expect that medicines whether they be made in India or the United States, are genuine and meet the safety and purity standards that we expect?  And U.S. creators and manufacturers should be able to expect that their innovation and investments in India be respected rather than ripped off in direct contravention of Indian government promises.
President Trump needs to change Make In India to Make India Keep their Promises, and the reauthorization of the GSP provides the right opportunity to begin that process.
Richard Manning is the president of Americans for Limited Government