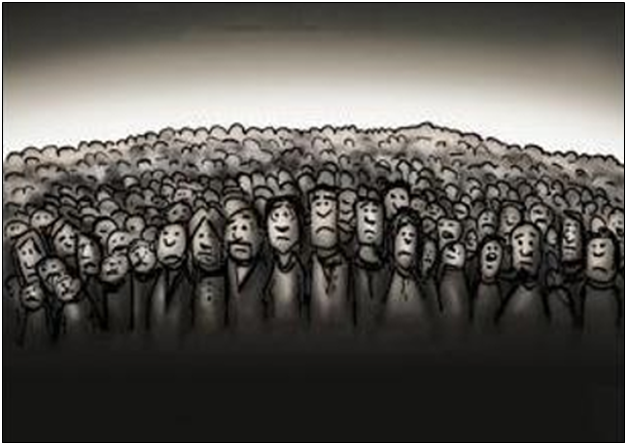 Another 2.9 million Americans filed for initial unemployment in the week ending May 9, and about 22.8 million were taking advantage of unemployment benefits the week ending May 2 during the COVID-19 pandemic, according to the Department of Labor.
The second number, the 22.8 million, keeps churning on a seasonally adjusted basis and is up by more than 450,000, but is down almost 630,000 on the not-seasonally adjusted basis at 21.7 million. That's a huge range.
This means that a great many are remaining on unemployment insurance, but also some who are not, perhaps owing to payroll protection coming through for many employers who have gotten their small business lending squared away, but also the economy beginning to reopen in many states.
Thus even though more than 32 million people have filed for unemployment initially over past month and a half, the number in the program presently could be more near the 23 million to 25 million level. Still mind-bogglingly high, but perhaps finally plateauing.
Add to that the 5.8 million who were already unemployed when the pandemic began and you see about 30 million to 31 million are out of work, resulting in about a 19 percent effective unemployment rate, easily the highest since the Great Depression.
The good news is that the job losses, at least for now, appear to be nearing their plateau. Readers will recall that it can take a really long time to hit the labor market bottom in recessions, on average 11 months but sometimes as high as 25 months like in the financial crisis and Great Recession.
Although it is too early to tell, there are signs that this recession could hit its labor market bottom more rapidly than the average. We'll have more information when the May monthly unemployment report is released the first week of June.
Looking forward, that could mean that the number of jobs lost could already be falling by the time fall rolls around.
Politically, that could bode well for President Donald Trump's reelection bid. Already near record high approval — for example Trump hit 51 percent in the most recent Hill/HarrisX poll — if the jobs numbers are pointed in the right direction soon, it could validate the approach the President took both in leading the country through the pandemic and now in reopening America.
Which, we really do need to reopen even with the risks associated with a pandemic resurgence. As it is, with so many out of work, there is a great risk that households will be suddenly become unable to make monthly mortgage payments, affecting those who do not have federally held mortgages that are allowed to forego payments presently.
And with far fewer taxpayers, state and municipal revenues will be devastated, with massive shortfalls for basic services including education.
Other risks include the incredibly strong dollar, which is associated with periods of high unemployment as central banks and financial institutions engage in a flight to safety in U.S. treasuries, creating artificially high demand for U.S. treasuries. The high demand for dollar denominated assets keeps the dollar strong, and could result in prolonged unemployment if it stays that way for too long.
The danger of remaining closed for too long is that the job losses will resume after portions of the country reopen, and the recession drags on due to complications arising from the devastation that has already been wrought. President Trump, Congress and state governors have to thread a needle here, safely reopening and forging a path for a rapid recovery. The longer this goes on, the more it will seem like there's no end in sight.
Robert Romano is the Vice President of Public Policy at Americans for Limited Government.