"Health care providers are inflicting harm on patients by not reporting adverse vaccine events, and they are violating federal law." – Rep. Paul Gosar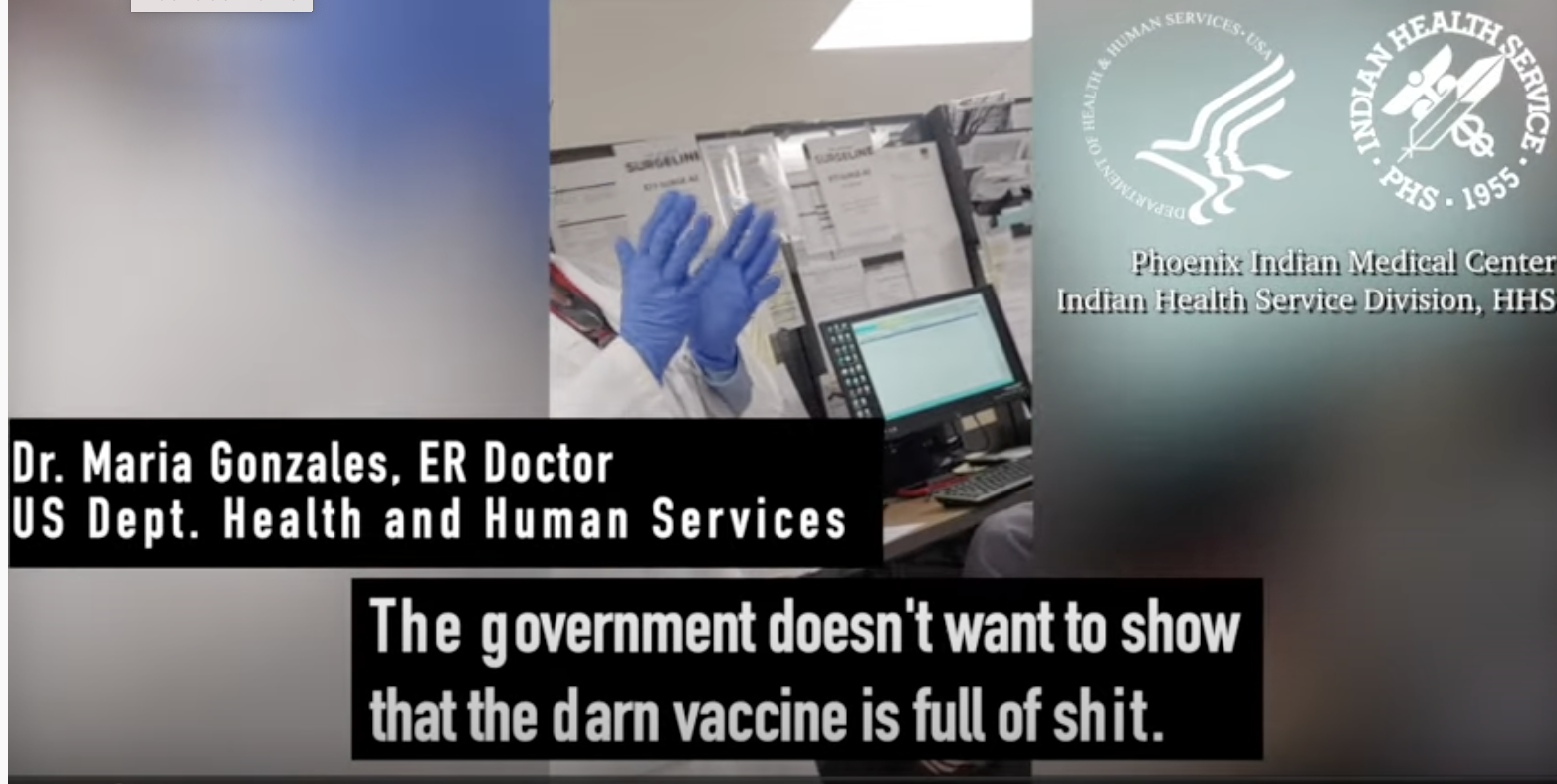 Representative Paul A. Gosar (R-Ariz.) wants answers to the troubling allegations raised in an undercover video released this week by Project Veritas which appears to show federal healthcare workers deliberately underreporting or simply not reporting vaccine injuries at the Phoenix Indian Medical Center (PIMC), a federal government facility which is part of the Phoenix Area Indian Health Service that provides medical care to Native Americans from Arizona, Nevada and Utah.
Gosar sent a letter to the Secretary of Health and Human Services (HHS) demanding a "full review of all HHS health care systems nationally to ensure full compliance with vaccine injury reporting laws including reporting all adverse events occurring after the administration of the COVID-19 vaccine."
Gosar's released the following statement about his HHS letter:
"Health care providers are inflicting harm on patients by not reporting adverse vaccine events, and they are violating federal law.  It is key that we have accurate data concerning adverse vaccine reaction risks.  Inaccurate data harms public health, and individual patients and their families.
More disconcerting is that Native Americans have suffered disproportionately from the COVID-19 pandemic. The fact that PIMC is underreporting adverse reactions to the vaccine occurring in Native Americans further jeopardizes the health of our indigenous peoples."
To read a copy of the letter, click here.
Earlier this week, Project Veritas released the first of a series of undercover videos showing federally-employed doctors and nurses ranting about the dangers of the vaccination and the lack of reporting when it comes to dangerous adverse events.
"The government doesn't want to show that the darn vaccine is full of sh*t," said Dr. Maria Gonzalez, an ER doctor with the U.S. Dept. of Health and Human Services.
Jodi O'Malley, who works as a registered nurse at the federal "Phoenix Indian Medical Center," surreptitiously recorded hospital staff complaining about the vaccine and the lack of reporting in regards to reported adverse events. They also talked about a co-work who got sick after being forced to take the vaccine, despite her attempt at getting a religious exemption.
Facebook and Instagram are blocking the video. The video can still be seen on the social media sites Telegram, Gettr, and YouTube.
Project Veritas video is still up on Telegram and Gettrhttps://t.co/K119zIudPehttps://t.co/vwu2YCqh3W

— Jack Posobiec 🇺🇸 (@JackPosobiec) September 21, 2021
Project Veritas founder James O'Keefe interviewed O'Malley in Part One of the multi-part bombshell expose. He asked O'Malley why she is endangering her career to get the news out. She said she is not afraid because her faith lies in God, not in man. "At the end of the day, it's about your health, and you can never get that back — and about your freedom, and about living in a peaceful society, and I'm like, 'no.' No. This is the hill that I will die on," she said.
In addition to Rep. Gosar's actions, Congresswoman Marjorie Taylor Greene has called for an investigation.
I'm calling for an investigation. https://t.co/Z6TOqJ2kR7

— Marjorie Taylor Greene 🇺🇸 (@mtgreenee) September 21, 2021
Catherine Mortensen is Vice President of Communications at Americans for Limited Government.