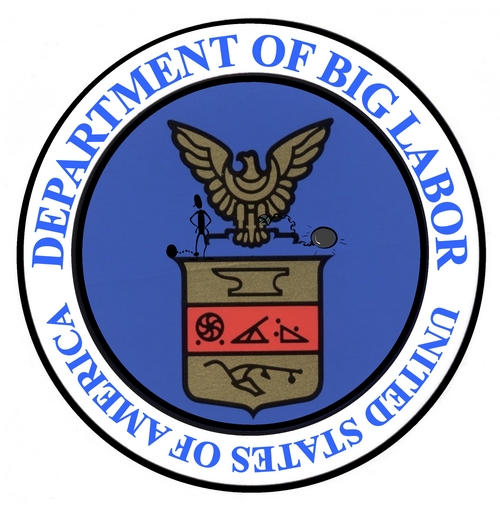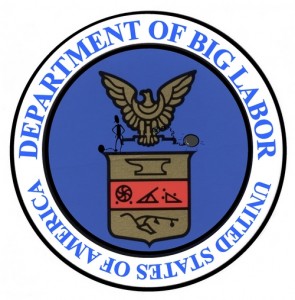 By Don Todd – Having made the transition from a union owned and operated Congresswoman to a union owned and operated Secretary of Labor in the Obama Administration Hilda Solis is continuing to do the bidding of corrupt union officials and employees.  I say corrupt because the actions of Secretary Solis's Labor Department are not actions that an honest union official or employee would want, require or request.
Hiding union management's compensation was of course at the top of their list.  Disclosure rules put in by the previous Administration that would have required such full disclosure under the Labor–Management Reporting and Disclosure act of 1959 were quickly but quietly shelved.  After all it would be difficult for union management to viciously attack employer's compensation if the union dues payers knew what the union bosses were making.
Another target of disclosure that Secretary Solis and her minions was to open up the ability of union management to dispose of union property without disclosing  who they sold or gave it to. This effectively makes way for sweet heart deals between union management and their relatives and associates to grab union property for their personal use.
No show jobs were also a priority of union management quickly facilitated by the non-enforcement of newly enacted disclosure rules.  Under the new rules so called shop stewards who supposedly spent 100% of their time on union business and were paid by the unionized business for 100% of their time would have to be disclosed.  This could cause some problems on the production line when a union member notices that the union local's president's brother in law is being paid by the company to do nothing as part of the collective bargaining agreement.  The average union member might think, "What did the rest of us give up to make that deal?"
No show jobs of this type are a tradition in the union movement and disclosing them would put a damper on that tradition.  Secretary Solis and her Director of the Office of Labor–Management Standards John Lund could not withdraw the enforcement regulation fast enough so they announced that while awaiting the revocation of the rule they just would not enforce it.
Another practice Secretary Solis and Lund have sought to keep from the light of day is corrupt union management's habit of shaking down businesses who are vendors to unions.  Whether it's a janitorial service that cleans up the union hall or the bank that finances it corrupt union officers or employees or both will seek under the table money.  The businesses are expected to pay tribute to these crooks in order to maintain their business relationship with the union.
Congress hoped to discourage such dealings by requiring that such self dealing be reported.  No such reporting required according to Solis and Lund.
I could go on at great length about other schemes to fleece both their members and the employers they have collective bargaining agreements with and the efforts of the Obama Administrations' Department of Labor's efforts to help them do it but even the casual observer gets the picture.
You might wonder why I am so cynical about crooked union officials and the efforts of the current Department of Labor to facilitate them.  The reason is I was the Deputy Assistant Secretary for the Office of Labor–Management Standards during the last Administration.  During my time there the office convicted nearly 1000 of these crooks for doing exactly the kinds of things I have written about here.
The previous Secretary of Labor Elaine L. Chao put in place regulations to expose and help prevent these charlatans from stealing blind anyone who crossed their path.  The current Secretary is methodically tearing down every one of those safeguards.
It is enough to make anyone cynical.
Don Todd is the Research Director at Americans for Limited Government. This article originally appeared in the April 10, 2011 issue of Human Events.