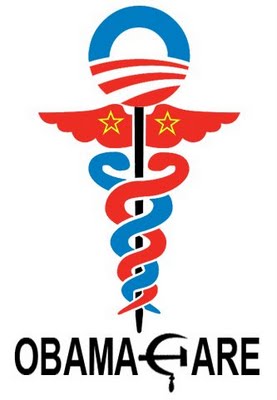 By John Vinci — Once again the Obama Administration is issuing waivers from its controversial Obamacare law in order to make it more politically palatable.  With high Catholic populations in key swing states, the Obama Administration announced last Friday that it will give 1-year waivers to Catholic and other religious organizations conscientiously opposed to a new regulation that requires employers to offer free contraceptives to their employees — including controversial abortifacient contraceptives.
Half of the 12 states identified by a recent USA TODAY/Gallop poll to be swing states have Catholic populations of 20 percent or more. Nevada, Wisconsin, and Pennsylvania all have Catholic populations that hover around 30 percent.  And Ohio and Florida, both must-win swing states, also have significant Catholic populations.
While churches are already exempted, the Department of Health and Human Services (HHS) refused to expand the exemption for other religious organizations. For most of these other religious organizations, the one-year waivers delay the implementation of the contraceptive regulation until after the November elections.
By refusing to broaden the exemption to all religious organizations and not just churches the Obama Administration has moved so far left to curry favor with its left-wing base, that even the Washington Post has condemned them for it.
The Obama Administration believes that the one-year waivers, "strike the appropriate balance between respecting religious freedom and increasing access to important preventive services."
But those whom the Obama Administration is pressuring disagree.  "It's as if they said 'We'll give you a year to figure out how to violate your conscience,'" said Sister Mary Ann Walsh of The United States Conference of Catholic Bishops, which has said it will take the Obama Administration to court. Colorado Christian University and Belmont Abbey College, are both represented by the Becket Fund for Religious Liberty, already have cases pending against this regulation.
The Administration's announcement comes two weeks after it released details on another type of Obamacare waiver — the annual limit waiver.  HHS issued details of the hundreds of waivers and waiver renewals it has issued since Sept. 2010.  Without these waivers many workers would have lost their health coverage due to Obamacare mandates.
Originally, the annual limit waivers were to be renewed annually.  But last June, perhaps also to avoid controversy in an election year, the Department of Human Services announced that it would not accept applications for waivers past Sept. 22, 2011.  Those that successfully applied by the deadline were issued a waiver that extends until January 1, 2014 instead of the one-year waivers that were previously issued.
The Daily Caller reported that, of those waivers issued since June 17, 2011, the ones issued to Unions impacted 543,812 union workers while waivers issued to private employer plans affected 69,813 employees.
The same unions who lobbied for Obamacare are now getting waivers from its effects.
We do not criticize the effects of Obamacare waivers — which are to give Americans a reprieve from the tyrannical power of Obamacare.  (We would hope future administrations would give even more waivers should Obamacare not be repealed.)
But we condemn the Obamacare system — a system that requires waivers of its powers over the U.S. health system in order to be politically palatable — all the while reserving the right to use the full breadth of those powers in the future.
John Vinci is a staff attorney with Americans for Limited Government and is the editor in chief for the www.obamacarewatcher.org website.