Barack Obama is probably quaking in his boots with fear in the Oval Office right now at the prospect of facing Mitt Romney in November. Romney did something few thought possible, he packed the 65,000 seat Ford Field in Detroit for an important economic speech.
From all accounts it was a raucous event. People fainted, women cried, and some say the stadium was louder for Romney than it is when the Lions play their on Sundays in the fall.
Don't believe me? Just check out this picture of the event tweeted by Byron York: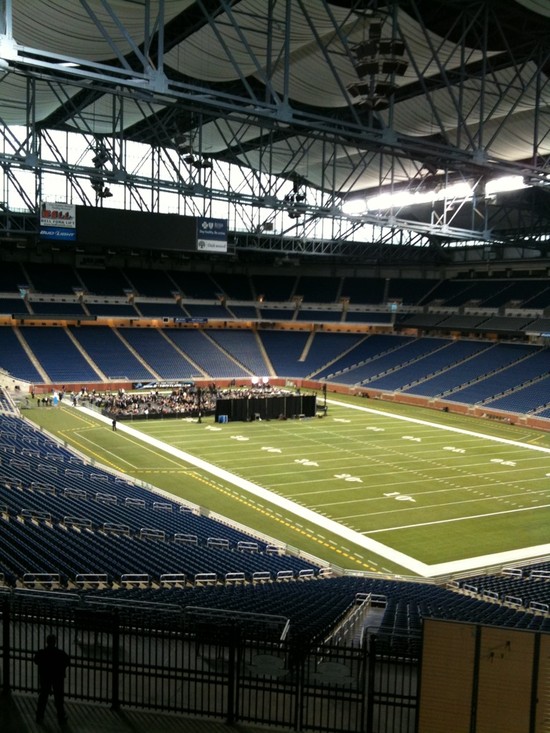 UPDATE: The event was so popular that they brought in some extra seats to accommodate the over flow crowd:
Adam Bitely is the Editor-in-Chief of NetRightDaily.com. You can follow him on Twitter at @AdamBitely.