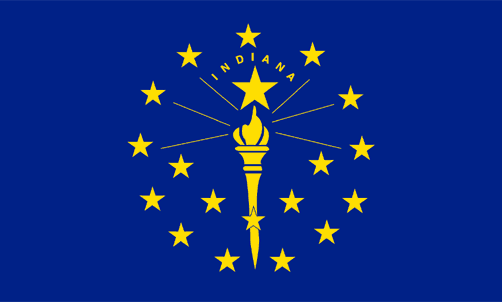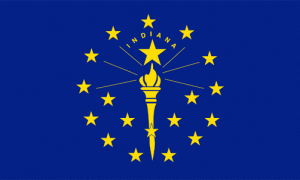 UPDATE: Indiana Governor Mitch Daniels has signed the law, making Indiana the first Rust Belt state with a right-to-work law on the books!
This is excellent news! The Indiana Senate has passes right-to-work legislation that could become law today. All it needs is Governor Mitch Daniels's signature.
If this legislation is signed, Indiana will become the first Rust Belt state with right-to-work laws. Hopefully other states in the region will catch on.
From USA Today:
The Senate voted 28-22 Wednesday to pass the labor union bill as thousands of protesters packed Statehouse hallways shouting their disapproval. Thousands more lined up outside waiting to get in.

After the vote, the protesters poured out of the Statehouse to join a rally on the Statehouse lawn and a march to Lucas Oil Stadium, where the Super Bowl will be held Sunday.

The bill now goes to Gov. Mitch Daniels, who has said he will sign it, possibly later Wednesday. His signature will make Indiana the 23rd state in the nation with the law, and the first in the Rust Belt states of the industrial Midwest and Northeast.

Under right-to-work laws, companies can no longer negotiate a contract with a union that requires non-members to pay fees for representation. The House earlier passed the measure 54-44.

Daniels had said in 2004 as a candidate and again in 2006 as governor that he would not seek to add "right to work" to Indiana's labor laws. But he said he has changed his mind, based on "eight years of evidence" that some companies will not locate in a state that doesn't have the law.