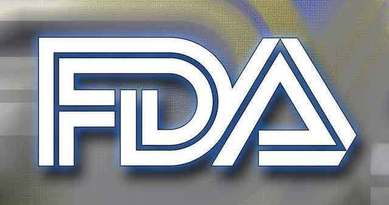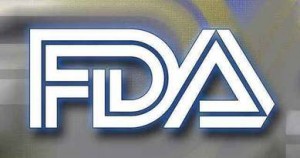 By Evan B. Kozierachi — Congress has passed the FDA Safety & Innovation Act in response to the recent prescription drug shortages.  The Act's solution to the shortages includes increasing the FDA's regulatory power.  Over-zealous regulation and bureaucrats at FDA had been a main cause of the problem.
The Act will increase the number of pharmaceutical manufacturers that must report to the FDA any discontinuation of certain drugs at least six months before ending production.  Additionally, the Act would require the Secretary of the FDA to implement a "task force" to enhance the Secretary's response to shortages.  Neither of these proposed solutions will attenuate another drug shortage but instead exasperate one.  It is expected that President Obama will sign the bill into law in early July.
Paul Howard, a senior fellow at the Manhattan Institute's Center for Medical Progress, has argued against more government intervention into the market, stating, "Medicare restrictions on average sale prices (which can only be updated every six months) for generic medicines, just-in-time inventory supply practices at hospitals, reverse-auction contracts from large group purchasing organizations for supplying generic drugs, tougher FDA manufacturing and inspection standards for domestic companies (which can raise costs), and increased global competition from low-cost suppliers in India and China have all created a "perfect storm" for creating shortages of some vital generic medicines."
Howard pointed out that the pharmaceutical market exists beyond the United States, and in order for our companies to stay competitive we need less red tape.
Congressman Darrell Issa (R-CA), chairman of the House Committee of Oversight and Government Reform, found the FDA to be the primary cause of the drug shortages, and concluded in the Committee's report, "This shortage appears to be a direct result of over aggressive and excessive regulatory action."
The report continued, "Addressing this shortage requires a common sense regulatory approach that considers market conditions and the overall impact.  These drugs can save lives and keep people who need them living healthy lives.  The FDA is failing to ensure the availability of quality products."
Chairman Issa argues that if the FDA's purpose is to ultimately save lives than it should not be preventing life-extending drugs from entering into hospitals and the market.
A recent academic article by Assistant Professor Ali Yurukoglu of the Stanford Graduate School of Business found a strong, positive correlation between A) the fraction of revenue received from Medicare Part B for a drug and B) the probability of a shortage for that drug.  Specifically, each 10 percent market share accounted for by Medicare is linked with an increase of shortage frequency by 7.5 percent.
Preventing future shortages, according to John R. Graham—director of Health Care Studies at the Pacific Research Institute and an adjunct scholar with the Mackinac Center for Public Policy—would entail freeing up the pharmaceutical market to allow for more competition and shift medicines from Medicare Part B to Medicare Part D to ensure manufacturers receive adequate compensation.  Unlike Part B, which fixes prices, Part D depends on a less market-intrusive mechanism to provide health care.  Part D relies on private health insurers to compete against one another in annual auctions in order to provide drug plans to Medicare beneficiaries.
Graham concludes that ultimately the FDA's monopoly on the approval of drugs for medical use should be ended to allow competing manufacturers to enter the market in case of future shortages.
If Congress wishes to contribute a viable solution, it should first understand the primary cause of the problem it wishes to solve.  In this case, instead of addressing the Center for Medicare and Medicaid's price-fixing powers and the FDA's over-regulation of pharmaceutical markets — the major contributing factors of the drug shortages — Congress has granted even more power to the government, either to little effect or making the problem even worse.
Evan B. Kozierachi is a Koch Summer Fellow at Americans for Limited Government.