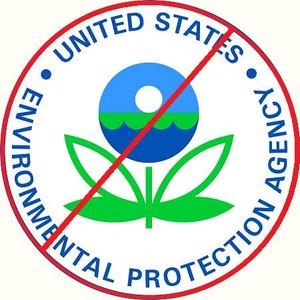 By Rebekah Rast — Call it an election strategy.  President Obama is sitting on numerous regulations, coming from the Environmental Protect Agency (EPA), Agriculture Department and even those concerning worker safety that will likely have to wait for approval until after the elections.
While it's common to back off from pursuing controversial legislation or regulations during an election year, it creates a troubling outlook of what we can expect if President Obama wins a second term.
The
Washington Post lists some of these idling regulations
"as cracking down on junk food at school bake sales, another banning children from dangerous work on farms and one setting federal standards for disposing toxic ash from coal-fired power plants."
A particularly harmful regulation specific to Florida, which happens to be an important state in this upcoming election, would require water in the state's drainage canals to match the same EPA standards as its rivers and streams.
In
a joint press release
with Americans for Limited Government, Free Market America Executive Director Ryan Houck said postponing this outrageous Florida EPA regulation doesn't make it any better.
"Postponing a bad idea does not qualify as a solution," he said.  "The EPA's nutrient rules for Florida would require that the water in roadside drainage canals match the same standards as pristine rivers and streams.  These nonsensical regulations will be as scientifically baseless and as economically devastating next year as they would be this year."
Fighting against this EPA regulation, Free Market America noted that this, "so-called 'Water Tax' will cost Florida's farmers, taxpayers, businesses and consumers billions each year."
Houck continued, "The Administration should do the right thing and scrap their proposed federal regulations before they leave Florida with fewer farming jobs and higher utility bills."
The Administration should consider taking this advice and applying to more than just this EPA Florida regulation.
From a campaign standpoint, does postponing these regulations help President Obama? Why would voters, especially in key states like Florida, be supportive of this Administration knowing what kind of government regulations are headed their way come January?
Americans for Limited Government President Bill Wilson said that, "by delaying these regulations the Obama team is pointing out how harsh their election will be.
"They think they are not poking the hornet's nest before the election but in reality they are telling all voters in the affected states 're-elect Obama and this is the nasty, abusive rules that will be imposed on you.' "
Houck points out that since 1960, federal spending on environmental regulations has skyrocketed.  "The cost of environmental regulation exceeds 281 billion each year and costs the average small business owner more than $4,000 per worker.  That's more than four times greater than the average large business," he said.
Whether President Obama sits on these regulations for another few months or if he approves them now, they are nothing more than a dagger to the heart of the U.S. economy.
ALG's Wilson concluded, "Obama is holding off on these regulations now because he knows the devastating effect they will have, and he doesn't want to bear the political fallout."
Rebekah Rast is a contributing editor to Americans for Limited Government (ALG) and NetRightDaily.com.  You can follow her on twitter at @RebekahRast.