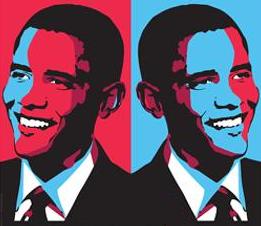 By Nathan Mehrens
Upon entering office in January of 2009, President Obama promised us an era of openness and transparency in the federal government.
He set a policy in place mandating that federal records be released when requested by the public, on the premise that "sun-light is said to be the best of disinfectants." He instructed the executive departments and agencies to operate with a presumption towards disclosure when handling Freedom of Information Act (FOIA) requests.  On this point he stated as follows:
"The Freedom of Information Act should be administered with a clear presumption: In the face of doubt, openness prevails. The Government should not keep information confidential merely because public officials might be embarrassed by disclosure, because errors and failures might be revealed, or because of speculative or abstract fears. Nondisclosure should never be based on an effort to protect the personal interests of Government officials at the expense of those they are supposed to serve. In responding to requests under the FOIA, executive branch agencies (agencies) should act promptly and in a spirit of cooperation, recognizing that such agencies are servants of the public."
These instructions were followed up by further instructions in a memo from Attorney General Eric Holder on March 19, 2009.  The Attorney General stated as follows:
"First, an agency should not withhold information simply because it may do so legally.  I strongly encourage agencies to make discretionary disclosures of information.  An agency should not withhold records merely because it can demonstrate, as a technical matter, that the records fall within the scope of a FOIA exemption.
"Second, whenever an agency determines that it cannot make full disclosure of a requested record, it must consider whether it can make partial disclosure.  Agencies should always be mindful that the FOIA requires them to take reasonable steps to segregate and release nonexempt information.  Even if some parts of a record must be withheld, other parts either may not be covered by a statutory exemption, or may be covered only in a technical sense unrelated to the actual impact of disclosure."
So, have the President and his appointees followed through on these lofty words and actually operated with a presumption towards disclosure? Not exactly.
Over the course of the last five years Americans for Limited Government, and other organizations, have found that the process of obtaining public records from the Administration is not at all like what we were promised. We have filed hundreds of requests on a wide variety of issues with numerous agencies. I have yet to see any official reference the words of the President or Attorney General when making a decision on whether to release documents. Instead, if the officials wish to not release documents they act as if neither the President nor the Attorney General had given orders on this subject. They do this despite the fact that we regularly remind FOIA officers of what is expected of them by the President and Attorney General.
Processing of routine document requests is delayed, often with no reason given; agencies claim to not be able to find records, even when their existence is a matter of public record; and in some cases they cling with all their might to slivers of statutory exceptions even if there is no possible harm in releasing records – ignoring the command to make discretionary disclosures.
If all agency FOIA officers had gone rogue and were essentially thumbing their nose at the President and Attorney General, then we would merely be looking at a management failure. Unfortunately, other problems go much deeper and have been traced to the White House Counsel. Less than a month after the Attorney General's FOIA memo was issued, Gregory Craig, then Counsel to the President, sent his own memo to all executive department and agency general counsels. The memo told them to consult with his office before releasing any records that involve "White House equities." What this phrase means is anyone's guess, and the full extent of the damage caused to the disclosure process may never be known.
In one instance, a FOIA request we filed was significantly delayed because of the command to consult with the White House Counsel. Our routine request for the calendar of the Secretary of Labor was met with resistance because it included the name of a White House staffer who had lunch with the Secretary. Nothing else but this fact was listed. The agency initially redacted this information when they released the calendar. It took an appeal to obtain release of the information.
A FOIA request by the group Cause of Action revealed that the Solicitor's office at the Labor Department had been corresponding with the White House Counsel's office on whether to release the information to us. Among other things, the White House Counsel's office wanted to know who was asking for the records, something that is of absolutely no legal relevance under the FOIA.
While we did ultimately receive the records we requested, they were not released until after more than two years had passed and an appeal was filed. This delay occurred for records that could have been easily released in a matter of a couple weeks. As time is often of the essence when looking at the utility of using public records, the actions of the agencies in withholding records until the White House says "ok" is in many instances completely undermining the intent of the law.
Instead of fulfilling the promises of openness and transparency that were made to us, the Administration, and in particular the White House, are in actuality acting on "speculative or abstract fears," contrary to what we were told would happen.
This must end.
The delay and denial of records requests to appease the White House must stop and agencies should instead get back to following the law. The President also needs to level with us. Were his lofty words just that, or can we expect the openness and transparency we were promised?
Nathan Mehrens is president of Americans for Limited Government