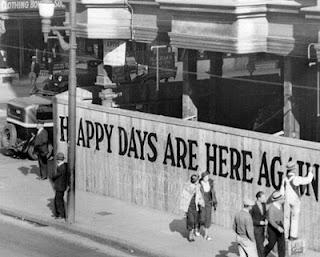 By Rick Manning
The U.S. Commerce Department's Bureau of Economic Analysis reported on the Friday before Labor Day that consumer spending dropped by 0.1 percent in July, confirming earlier reports that show retail spending's steep slide since its peak in February.
Some analysts doubted the earlier reported Retail Sales numbers as USA Today quoted Citigroup economist Peter D'Antonio as writing in a report titled "Doubting Soft Retail Sales." "We are skeptical, however, that this report is telling us anything meaningful about the pace of consumer demand."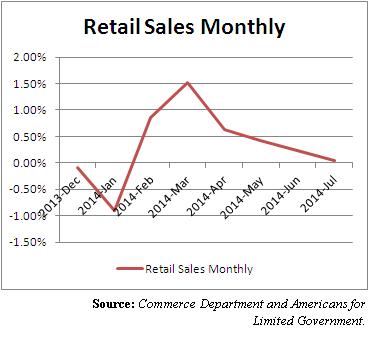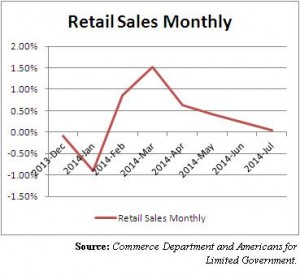 Others were confounded by the slow retail sales report. "It's a bit of a head-scratcher, given all the positive news we've been seeing on the labor front," said Ken Perkins, president of Retail Metrics.
Now, however, those who were skeptical of the earlier numbers may have to come to grips with what appears to be an ominous sign that 60 percent of the economy may in fact be slowing, as the latest consumer spending report confirmed the earlier retail sales one.
Even as the University of Michigan Report on Consumer Confidence indicates that consumers are more confident about the future than the month before, those very same consumers are acting very differently at the only ballot box that matters – the cash register.
The same Commerce Department report which showed a dip in consumer spending in July, also revealed that Americans were saving more, a sign that they are choosing to protect themselves through creating larger nest eggs rather than buying and borrowing more.
It is true that a one month report is hardly a trend, yet the retail sales reports since February have shown a precipitous drop from two months of robust growth as the growth rate has slid back to near negative territory.  To put this in perspective, in a normal, healthy economy, the retail sales growth rate is typically around 3 percent a year or higher.
While retail sales and consumer spending indicators are surrounded by other, more positive economic indicators in housing and manufacturing, it would be foolish for anyone in the political world to ignore the obvious consumer message that they don't trust this economy.
Clearly bad news for President Obama and all those who are tied to him, that the American people are resisting their claims of economic resurgence and not joining in the chorus  of "Happy Days are Here Again, emanating from the White House.
The author is vice president of public policy and communications for Americans for Limited Government.