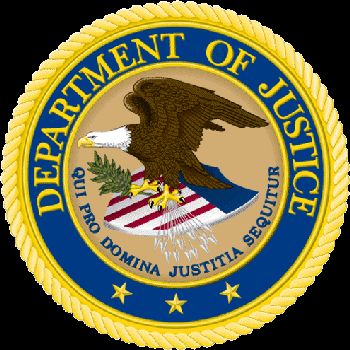 By Rick Manning
Unrepentant and unrelenting.
Those are the only words to describe the Obama Administration's policy of targeting those who they view as political enemies.
The latest shoe to drop involves the Justice Department. Documents obtained through the Freedom of Information Act (FOIA) reveal that the DOJ engaged in a coordinated effort with the far-left Soros goon squad, Media Matters, to target then-Daily Caller reporter Matt Boyle.
What was Boyle's sin?
He was pursuing a story on whether elected officials were inclined to hold Attorney General Eric Holder in contempt for stonewalling Congress on the "investigation" into the Obama Administration's botched Operation Fast and Furious sale of guns to Mexican drug cartels.  In a boomerang that only the most naïve could not have anticipated, criminals then misused those guns to murder U.S. Border Patrol Agent Brian Terry.
Imagine that, a reporter in Washington, D.C. actually working a story and contacting congressional offices to determine their reaction to it?
Apparently to Holder and his Soros-minded cronies at Media Matters this type of activity could not be tolerated.
Sound familiar?
This is the same Justice Department that was supposed to be investigating Lois Lerner's using the IRS to target tea party groups.  Any wonder why Holder, who continues to be in contempt of Congress, was so quick to exonerate Lerner and all those involved.
We also know, based upon Congressional testimony, that Labor Department agencies, like OSHA, got involved in using their resources in an obvious targeting of perceived political opponents, and the EPA has come under fire for delaying or denying Freedom of Information Act requests from conservative groups while answering them promptly from those on the left.
The White House itself has been forced to answer questions regarding their involvement in denying or obfuscating information based upon the political predisposition of the requesting group.  In FOIA documents received by Americans for Limited Government, it was revealed that the White House Counsel's office was not only involved in vetting requests, but even went so far as to inquire about who was making them.
When you add it all up, one can only conclude that the Obama Administration's true legacy will be that they mastered the art of cover up and running out the clock, while using the power of government to help their friends and destroy their enemies.
Obama has brought the Chicago way to D.C., and our country may never recover.  Just another argument for limiting the power of government, as those elected simply cannot be trusted with it.
The author is vice president of public policy and communications for Americans for Limited Government.