By Nathan Mehrens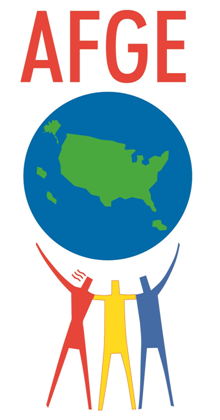 Stephanie Hicks, former president of the union representing employees at a Veterans Affairs hospital in Birmingham, Alabama, was recently arrested after being indicted on charges of bank fraud, forgery, and aggravated identity theft charges.
The charges are related to her alleged embezzlement of $132,000 from the union, American Federation of Government Employees Local 2207.
Hollis Lindley, Jr., an investigator from the Labor Department's Office of Labor-Management Standards, the federal office that oversees labor union finances, stated, "This particular case was severe in the amount of money stolen and in the degree of concealment."
While the case has garnered some news coverage, there is another aspect that has not been reported. Many union officials in the federal sector are given time off, i.e., "official time" in which to perform union functions. Official time is a practice whereby federal employees are paid, by us as taxpayers, to not do any of their normal work, but to instead work for an outside entity, a labor union.
This practice has occurred for over five decades. In 2012, the last year for which data is available, the Office of Personnel Management reports that this practice cost us $157,196,468.
Hicks, according to documentation received in response to a Freedom of Information Act request from Americans for Limited Government Foundation, was on 100 percent "official time" for at least part of the time during which she allegedly committed the crimes. Thus, she was not only embezzling, allegedly, but she didn't even have to do her real job as a program support assistant. Instead, she worked on union business 100 percent of the time, a great gig while it lasted. She's not the only one to have such an arrangement. More than 250 employees in the Department of Veterans Affairs are working full time for their unions.
This practice is also not limited to just one department. The Department of Transportation disclosed that they have 35 employees with an average salary of $138,000 per year working 100 percent of the time for the union. At the U.S. Environmental Protection Agency, they spent $1.6 million for employees to work full-time for the union. Two employees of the National Labor Relations Board are apparently on full-time official time and they both earn well over $100,000 per year.
Also of note, since it is tax season, everyone's favorite agency, the IRS, has over 200 employees on full-time official time.
In the past few years Congress has taken a look at the issue of whether we should be paying for official time, or whether, like any other private entity, labor unions should pay their own expenses. Last year an amendment to the Transportation, Housing and Urban Development, and Related Agency Appropriations Act actually passed the U.S. House by voice vote, until Democrats realized what had happened and demanded a recorded vote, which failed. The current Congress should take a hard look at this issue during the appropriations process.
If any other advocacy groups were granted the privilege of having free federal employees working for them, the public outcry would likely be deafening. Imagine if it was another advocacy group, like the National Rifle Association, that received the free employees. Somehow, though, we give unions a pass.
While it is unlikely that all federal employees who are on official time are also embezzling from their union members, the notion that one gets to paid to not do their job doesn't help.
In a time of massive deficits and out of control spending, cutting unnecessary expenses like those for official time is absolutely necessary. This issue deserves serious consideration from everyone who is concerned with the size and scope of the federal government.
Nathan Mehrens is President of Americans for Limited Government Foundation.