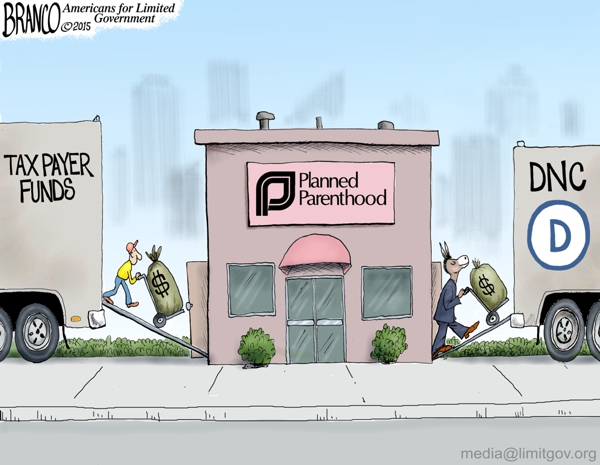 By Dustin Howard
Recently, GOP Presidential hopeful Carly Fiorina made headlines in an interview with Fox's Sean Hannity on Sept. 30 by stating that Planned Parenthood "is an organization that funnels millions of dollars in political contributions to pro-abortion candidates."
Upon making this statement, a flurry of articles and commentaries were forthcoming; she has certainly struck a nerve.
Planned Parenthood, between monies spent directly on candidates and indirectly for "public advocacy", have spent at least $6,587,100; $528,762 to their PAC according to the Federal Election Commission, and $6,058,338 through "independent expenditures" according to OpenSecrets.org.
Granted, this money is not allowed to come directly from taxpayers, but the reality is that without taxpayer largesse to the organization, these fundraising efforts might not nearly be so successful.
According to Planned Parenthood's internal 2013-14 Annual Report, they receive $528.4 million in public funding for its operational arm; this is 41 percent of their overall $1.303 Billion budget.
Much of this funding comes from the states, the amount of which is unclear. In 2012, the Government Accountability Office estimated that the federal government was responsible for $105 million of that; it is unlikely that such an outlay would decrease from 2012 to 2013, meaning that federal taxpayers are supporting at least 10 percent of the organization's operations and possibly more, as it is not in Planned Parenthood's best interest to publicize what a defund could do to its operation.
Carly Fiorina is right to assume that tax dollars funding this organization are perpetuating its political operations. Arguably the consistent support of taxpayers has enabled the organization to its current level of prestige, meaning that taxpayers have and are supplying the venture capital to continually expand Planned Parenthoods' reach and "services".
Planned Parenthood and its surrogates are always quick to point out that only 3 percent of its services are related to abortion, a number that is widely disputed on both sides of the aisle. Estimates of revenues received from the sale of abortions range from Planned Parenthood's statistically challenged number of approximately 15 percent to Susan B. Anthony List's figure of 37 percent. Recent Congressional testimony from Cecile Richards confirm that the range from $261 million to $491 million from approximately 327,000 confirmed abortions; according to Rep. Russell(R-OK) "would come to 40 percent or 22 percent" of total revenue.  As a core function and mission of Planned Parenthood, it is still a very lucrative business that federal money enables.
Carly Fiorina has been reviled by Planned Parenthood supporters for her recent public criticism. This even resulted in Planned Parenthood protesters allegedly being paid to throw condoms at her. Her statement does shine the light on Planned Parenthood as it fights to perpetuate itself at any cost, as the recent string of horrific videos from the Center for Medical Progress illustrate.
In the end, Planned Parenthood's extensive subsidy insulates them from the consequences that market forces would normally use to correct such outrageous behavior, as many casual users of Planned Parenthood's other services will have little economic recourse.
The proceeds of such atrocious deeds should not be augmented by taxpayers, and it is time that those with conscience objections to funding this organization finally be heard. Hopefully Carly Fiorina has aided that process.
Dustin Howard is the social media manager of Americans for Limited Government.