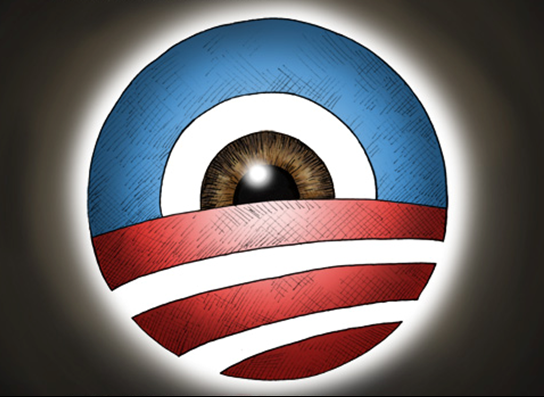 By Natalia Castro
The Senate is one vote away from voting away the Fourth Amendment. In a 58 to 38 vote, a Senate amendment to the Commerce, Justice, Science and Related Agencies Appropriations Act, 2016 failed which would have allowed the FBI to conduct warrantless surveillance searches on individual's Internet browsing history for national security purposes.
The bill proposed by Senator John McCain (R-Ariz.) in the wake of the Islamist terrorist attack in Orlando, Fla. is a large step in expanding the surveillance power of FBI in order to obtain records such as email addresses, telephone numbers, account numbers, login history, payment sources including any card or bank account information, and local and long distance toll billing records.
The purpose of the bill writes that "the government may obtain a specific set of electronic communication transactional records under the section, and to make permanent the authority for individual terrorists to be treated as agents of foreign powers under the Foreign Intelligence Surveillance Act of 1978."
The amendment would permit the use of National Security Letters to force companies turn over data regarding individual's activity without a court order in the interest of national security against terror, and then impose a gag order on those companies.
Without judicial oversight, these are warrantless searches in violation of the Fourth Amendment — and companies won't even be able to tell anyone about it, being forced into complete silence on the issue.
Both the Nays and the Yeas pulled significantly from both sides of the aisle. With Sens. Bob Casey (D-Pa.), Joe Manchin (D-W.Va.), Bill Nelson (D-Fla.), Mark Warner (D-Va.), and Harry Reid (D-Nev.) as just a few of the Democrats joining Republicans in favor of the legislation.
Conversely, Mike Lee (R-Utah), Rand Paul (R-Ky.), and Dean Heller (R-Nev.) joined a majority of Democrats opposing the legislation.
However, the "no" vote is not worth celebrating just yet, as surprises in the Senate will be keeping the legislation relevant. Senate Majority Leader Mitch McConnell (R-Ky.) originally voted "yes", but switched his vote to a "no" in order to allow himself to bring the issue up for reconsideration in the near future, which could happen this week.
Senators who were clearly expected to vote against the legislation also surprised the Senate. U.S. News reports that the "yes" from Senator Ted Cruz (R-Tex.) came as a shock although the report left open the possibility of a change if brought up for reconsideration.
Key issues like this amendment surpass party lines and dive into a deeper constitutional question of security versus freedom, luckily this time enough senators refused to let fear govern. The Fourth Amendment states warrants can only issue upon a finding of probable cause by a judge, and that there can be no unreasonable searches. Getting somebody's Internet browser history without a court order where there has been no finding of probable cause that a crime has been committed is an egregious violation of privacy rights.
Moreover, there is no suggestion that having the FBI troll through Internet viewing habits might have somehow prevented the shooting in Orlando.
While the House is already out of session for the holiday weekend, the Senate still has another week of action. Meaning, this vote could come up again soon as the American people prepare to celebrate Independence Day. Could there be any greater insult? While we celebrate what little freedom we have left, mass surveillance advocates waste little time in abridging our rights.
Natalia Castro is a contributing editor at Americans for Limited Government.