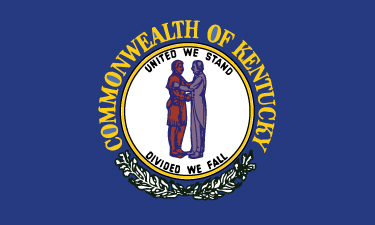 By Natalia Castro
For the first time in nearly a century, Kentucky's congress is dominated by the Republican Party, and they have already begun passing policy to empower workers. Kentucky has joined the rest of the South in passing a right-to-work law, allowing workers to opt out of joining labor unions.
The legislation acts as the first victory in what The Hill's Reid Wilson on Jan. 8 called an assault on core pillars of the Democratic coalition. But this right to work legislation means more than a successful fight against Democrats, it is hopefully the first in a long line of policy which will prioritize economic successful and individual freedoms.
Right-to-work laws provide new economic opportunity to the 27 states they currently exist in. By removing barriers to employment such as mandated union membership, right-to-work law adds jobs to the economy and makes companies more competitive.
These states not only experience economic growth, they experience this growth in crucial sectors of the American economy. As  Luke Hilgemann and David Fladeboe explained in the Wall Street Journal of March 2015 explains, in states with right-to-work legislation, personal incomes grew 12 percent more than in state without these laws. Once cost of living is considered, right-to-work states still maintain a 4.1 percent higher per capita person income than non-right-to-work states.
The Democratic Party policy of forced unionization does not just force Americans to comply with union law, it forces them to remain uncompetitive in the national economy.
As the Washington Examiner's Sean Higgins on Jan. 9 furthers, Kentucky was just the first.  The Missouri legislature, one of few states to go red in the 2016 election to not yet have right to work legislation in place, has already begun discussions to put right-to-work legislation on the books. Patrick Semmens, spokesman for the National Right to Work Committee predicts 2017 will be a historic year against forced unionism, with New Hampshire expected to pass right-to-work law this year as well.
Despite Republican control, labor unions across the country are preparing for a strong defensive. Even in Iowa, a proud right-to-work state, unions on the defensive are eager to regain control.
In Wisconsin, Michigan, and West Virginia, lawsuits have already been filed challenging the constitutionality of the new laws. These group argue that non-union members still receive benefits from unions, even without membership. These individuals would then be "taking" from the unions.
While this argument has had wavering success within district courts, no federal court has agreed. The National Right to Work Foundation cites Chicago Teachers Union v. Hudson, Communications Workers of America v. Beck, and Air Line Pilots Association v. Miller as only a few of the key Supreme Court case ruling that individuals cannot be forced to comply with union membership that they do not consent to.
While Democratic controlled states continue to fight against right-to-work law nationally, more than half of the states in the country have decided to free their workers of forced unionism. As states like Kentucky experience the economic success to push workers into high wages and better standards of living, the rest of the nation could be in their heels.
Natalia Castro is a contributing editor at Americans for Limited Government.