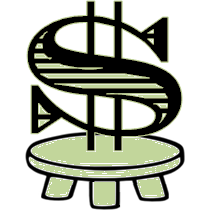 By Peter Hong
Longtime California Democrat party boss Jesse Unruh once said, "money is the mother's milk of politics."  Under that political truth, Republicans are getting some early warning signs that all is not well in GOP moneyland.
Texas GOP moneyman Doug Deason is refusing to host fundraisers for Republican congressmen until the GOP Congress takes major steps in repealing and replacing Obamacare and passing significant tax reform.  He is also urging about two dozen, other, major Texas donors to do the same.
Deason and other major donors are considering funding primary opponents against Republican senators who oppose Senate proposals to supplant Obamacare.
Politically "safe" members of the Texas Congressional delegation, including conservatives like Senator Ted Cruz and Reps. Ted Poe, Lamar Smith, and John Culberson, were outraised in fundraising by their Democrat opponents in the second quarter of 2017.
Does this mean the sky is falling? No.  Is Ted Cruz's reelection really in trouble?  Highly unlikely.  Should Republicans be taking note?
Absolutely.
Rewind your memories back six months to January 2017.  After handing Republicans control of both houses of Congress and the White House, voters could bask in anticipation about a reform agenda to make America great again:  repeal of Obamacare, significant tax reform, a wall protecting the southern border of the United States, and the appointment of federal judges dedicated to the rule of law.
Since that time, this agenda has been subjected to roadblock after roadblock:  unprecedented, unanimous Democrat intransigence; Republicans intimidated by the orchestrated, left-wing protests at town hall meetings and distracted by the latest "scandal of the week;" and foot dragging by Republican leadership.
To be fair, since dislodging the logjam that held up passage of Obamacare overhaul, the House has been actively moving legislation through the process, including reform of the onerous, job-killing Dodd-Frank Act, legislation withholding federal aid for sanctuary cities and Kate's Law to heighten penalties against crimes committed by illegal aliens, including illegal reentry after deportation.
However, much more still remains undone, including tax reform, infrastructure, the budget resolution, all of the spending appropriations bills (which include funding for the border wall), and legislation to extend the debt ceiling.
Still, that is a treasure trove compared with the Senate.  The world's greatest deliberative body has certainly lived up to its reputation (at least for deliberation).  Senators have a bad habit of blaming the chamber's arcane rules for inaction and using 60-vote super majority requirements as an excuse not to do anything.
That said, as the ongoing health care fiasco demonstrates, just getting fifty votes seems an insurmountable task in this Republican in name only Senate.  After six members of the Senate GOP Conference [Alexander (TN), Capito (WV), Heller (NV), McCain (AZ), Murkowski (AK), and Portman (OH)] voted to torpedo the very same repeal bill they supported just two years ago, Republican voters and donors have good reason to feel betrayed.  After all, they were.
Weeks, then months of Republican inaction squandered the two most valuable commodities the GOP enjoyed:  time and the patience of its base.  After having survived four closer-than-expected House special elections, the message from voters to the newly elected Republican majority was crystal clear:  get to work.
As time has passed, this sense of betrayal has spread from voters and activists to donors.  While activists pine for Obamacare repeal and the border wall, Republican donors want tax reform more than anything else.  They know that, without the promised deficit reduction from Obamacare repeal and passage of a new budget resolution with easier deficit targets, a new budget reconciliation vehicle allowing for aggressive tax reform may be little more than a pipe dream.
And even if Republicans manage to overcome these procedural hurdles and avoid a 60-vote threshold, they may still not be able to come up with a tax reform plan that can garner a simple majority.  If the fight over Obamacare has taught voters and donors anything, it's that no Republican promises can be trusted.  Their feet have to be continually kept close to the flame.  Until the GOP starts delivering, the piggy bank is closed.  Maybe that'll wake them up.
Peter Hong is a contributing editor for Americans for Limited Government