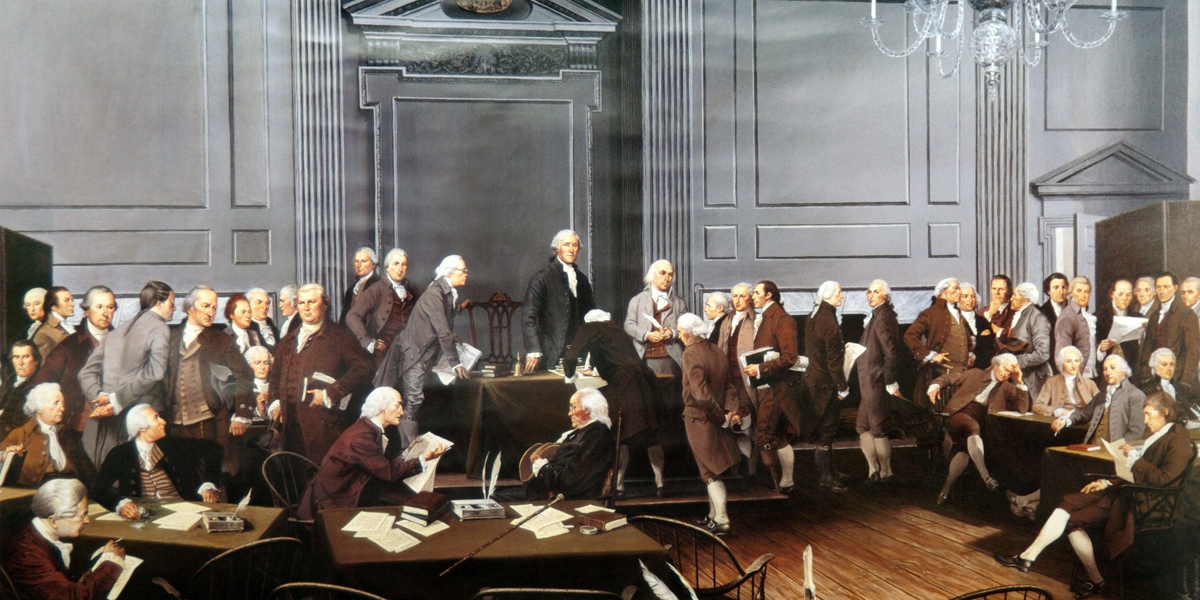 By Natalia Castro
October will bring the Supreme Court to center stage as the Justices take on some of the most controversial cases of our time. The Court's announcement that they will take up Masterpiece Cake Shop v. Colorado Civil Right Commission indicates that religious liberties will be one of these contentious decisions; while decades of precedent seemed clear, recent decisions have made this issue murky, and now the Supreme Court will provide clarity.
The facts of the case are quite simple; Jack Phillips, a Colorado cake artist, declined to design and create a custom cake honoring a same sex marriage because doing so conflicted with his religious beliefs. For this reason, the Colorado Civil Rights Commission ruled Phillips in violation of discrimination based on sexual orientation under the Colorado Anti-Discrimination Act (CADA).
The American Civil Liberties Union(ACLU) has already jumped on this case. LA Times reporter David Savage explains, the ACLU urged the Supreme Court to turn down the appeal in this case because it could open a "gaping hole" in civil rights enforcement if business owners can simply cite their religious beliefs as a reason to deny service to certain customers.
However, Phillips lawyers defend that his denial of services is not an act against the same sex couple, but rather a defense of his religious liberties and ideology.
Phillips lawyers defend in their request for appeal that Phillip will not produce any cakes violating this religious ideology, "This includes cakes with offensive written messages and cakes celebrating events or ideas that violate his beliefs, including cakes celebrating Halloween (a decision that costs him significant revenue), anti-American or anti-family themes, atheism, racism, or indecency. He also will not create cakes with hateful, vulgar, or profane messages, or sell any products containing alcohol."
This is where the Supreme Court must be careful in their ruling.
The Free Exercise Clause which Phillips is using to defend his ability to deny the gay couple services, has already been ruled on before, but these ruling provide less clarity rather than more.
In the 1990 Supreme Court case Employment Division v. Smith, the courts ruled that a law may burden the practice of religion as long as it did not serve to punish individuals who practice that religion. In the case, an individual working for rehabilitation organization was fired for ingesting peyote, a drug used for sacramental purposes by the Native American Church.
This ruling was a stark change from the 1963 case Sherbert v. Verner, where the court ruled a woman could not be denied unemployment benefits after being fired for refusing to work on the sabbath; as well as the 1981 case Thomas v. Review Bd. Of Indiana Employment Serv. Div. where the Supreme Court ruled a man could also not be denied benefits after leaving his job for religious interests.
Congress desperately tried to change the precedent of Smith in favor of Sherbert in 1993 with the Religious Freedom Restoration Act, but the Supreme Court ruled against Congress's authority to do so.
Consistently, the Supreme Court and the federal government have lacked a clear position on religious liberties in the workplace. While they have fiercely defended workers ability to leave positions that do not comply with their religious observance, they have also ruled that the government has some grounds to limit free exercise of religion as long as it does not serve to punish the religion.
But if Phillips does not discriminate against same sex couples at any time besides when it conflicts with his religion, is reprimanding him for his actions not a punishment for his beliefs?
In a similar case to the one the Supreme Court will see in October, a florist refused to create a floral arrangement for a same sex marriage in Washington State. As Kerri Kupec, a lawyer in the case from the Arizona-based group Alliance Defending Freedom explains, "All Americans should be free to peacefully live and operate consistent with their convictions without threat of government punishment… Under this kind of rationale that's happening in Washington state, a gay singer could be forced by the government to perform at a religious conference that is promoting marriage as a man-woman union."
The implications here are the same. Nobody would think to force a priest to perform a wedding ceremony outside of a church, so why must a private citizen be forced to work in a way that conflicts with their religious beliefs? Does the First Amendment not apply to all Americans practicing faith not only to clergy?
As Phillips lawyers make clear in their appeal request, "It is undisputed that the Colorado Civil Rights Commission does not apply CADA to ban an African-American cake artist from refusing to create a cake promoting white-supremacism for the Aryan Nation, an Islamic cake artist from refusing to create a cake denigrating the Quran for the Westboro Baptist Church… Neither should CADA ban Jack Phillips' polite declining to create a cake celebrating same-sex marriage on religious grounds when he is happy to create other items for gay and lesbian clients."
This will be new Supreme Court Justice Neil Gorsuch's first opportunity to rule on the issue of religious liberties, and hopefully, will create a clear precedent that government cannot violate individuals First Amendment rights. While the ACLU and the left paint this as an opportunity for discrimination, the Court must realize this is a much more critical moment for government intervention into American lives.
Natalia Castro is a contributing editor at Americans for Limited Government.