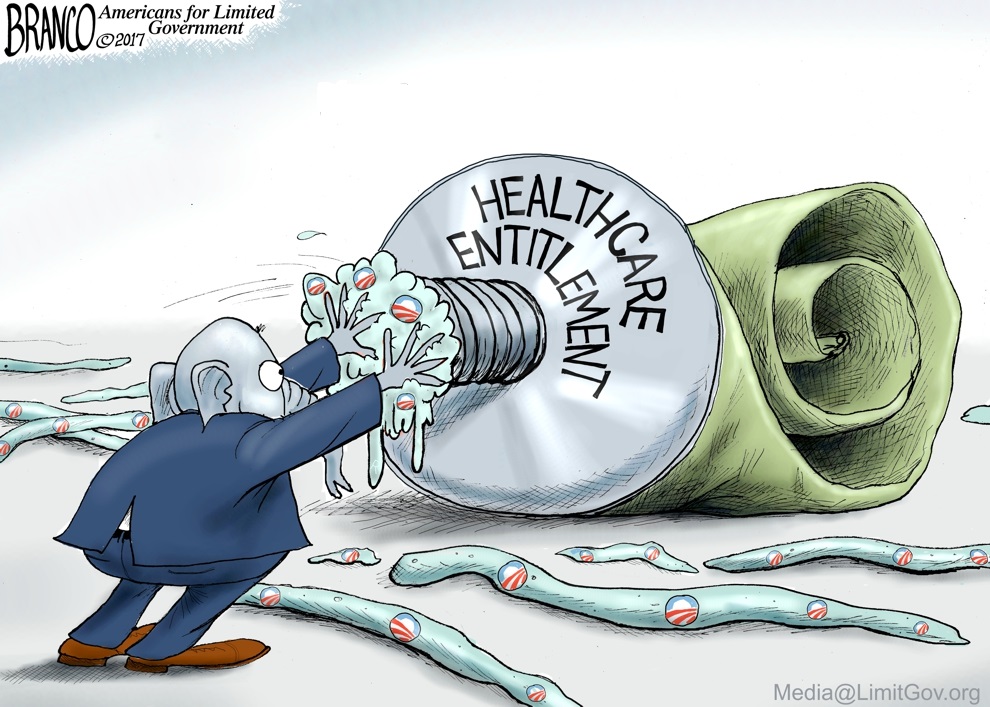 By Natalia Castro
If a consumer buys something and realizes they cannot afford it, they can return it; unfortunately, the federal government does not work the same. States that have expanded Medicaid under the Affordable Care Act are quickly realizing they cannot afford the cost they chose to bare, and are eagerly attempting the reverse their decision.
States are not completely to blame for accepting the economically crippling Medicaid expansion. Like many other false promises of Obamacare, states like Illinois did not expect their costs to skyrocket as much as they have.
Democratic Governor Pat Quinn and the Illinois General Assembly promised taxpayers the expansion would cost no more than $4.6 billion, under the guise the federal government would pick up most of the tab. Now, the Illinois Policy Center finds, between 2014 and 2016, Illinois taxpayers shelled out $9.2 billion for Illinois Obamacare expansion.
In a state teetering on default, high costs have made it impossible for individuals to get even basic case.
The Policy centers report continues to find that, "Nearly 20,000 children and adults with autism, epilepsy, developmental disabilities and other critical conditions are currently languishing on a Medicaid waiting list for needed home and community-based services. Nearly 70 percent of those individuals have reported an emergency or critical need for services. Many will die before ever getting the services they so desperately need."
Even states that choose not to expand the program are experiencing rising uncontrollable costs, a further signal that Medicaid reform is needed.
In Maine, state spending on Medicaid has exceeded funding for K-12 education, and the federal government's inability to match funds has left the state projecting approximately $54 million in expenses over what has been initially budgeted for.
Despite the clear budget shortfalls in paying for Medicaid services, Maine Secretary of State Matthew Dunlap has led an initiative, receiving more than 66,000 signatures, to put Medicaid expansion back on the statewide ballot in November 2018, a vote that would only continue bankrupting the state.
While some states wait for Congress to swoop in and save them from the budgeting woes, the apparent reality is that congressional gridlock is preventing any reform from moving forward. So, the Governor of Maine is taking matters into his own hands.
The state submitted a waiver request to President Trump that would allow the state legislature to reform the Medicaid program without Congress. Maine's proposal included instituting work requirements for Medicaid recipients, as well as a lockout for failure to pay monthly premiums.
Indiana, Arkansas, Kentucky, and Arizona all seem to be having buyer's remorse over choosing expansion as well, as these states are following Maine's lead in requesting changes to their Medicaid system in a dire attempt to cut costs.
Although Wisconsin did not expand Medicaid, the state is joining Maine in attempting to get ahead of rising health care costs, since the cost of Medicaid jumped 9.1 percent between fiscal year 2012 and 2016. Wisconsin's proposal to President Trump is by far the most extensive, calling for work requirements, drug testing, lockout for failure to pay monthly premiums, and time limits on coverage; according to the Kaiser Family Foundation. The dramatic changes would save the cash strapped state nearly $50 million over five years.
States inability to fund Medicaid is not only a fiscal crisis, it also endangers the lives of Americans in need of health care rather than the false sense of security that arises from inadequate health insurance. If Congress is unwilling to reform the system, states like Illinois must follow the trend of Maine and enact reforms on the state level. Buyer's remorse is understandable when Obamacare was pushed to states with so many lies, but now they must act swiftly to undo the damage.
Natalia Castro is a contributing editor at Americans for Limited Government