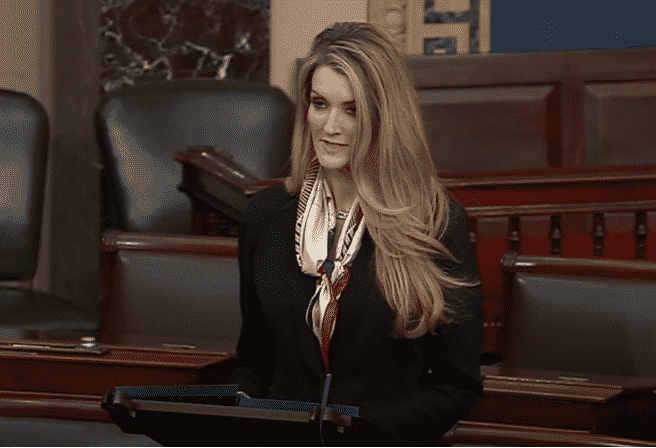 By Richard Manning
Americans do not want to be slave owners. We rejected that a long time ago. But millions of Americans are unwitting slave owners through retirement funds invested in Chinese companies that use child and slave labor.Sen. Kelly Loeffler (R-GA) has joined the growing movement to divest all U.S. retirement accounts from Chinese companies engaging in these abhorrent abuses. This week, Loeffler sent a letter to the Department of Labor requesting the federal government block human rights-abusing companies from American investment eligibility.
Loeffler asked that Secretary Eugene Scalia consider the risk posed to investors by Chinese military companies, those engaged in child labor or other abusive labor practices, those with substantial ownership by the Chinese Communist Party and those that fail to meet the auditing standards required by any American company under United States law.
Loeffler brings important momentum to the Divest China Now campaign aimed at divesting the more than $250 billion Americans have invested in high risk Chinese companies. Because these companies do not comply with the same transparency and oversight regulations that American companies are required to follow, no one know their true value. Perhaps more important, many of these companies rely on child and slave labor. Some of these companies are known to participate in organ harvesting. Others are part of the Chinese military industrial complex aimed at destroying America.
Earlier this year, the Pentagon issued an alarming report about the Chinese Communist Party's ominous military build-up. The People's Republic is amassing a vast array of warships, bombers and other aircraft, missiles, tanks, etc. as part of its bid to dominate the world. We are the intended target of these weapons and other techniques Chinese strategists call "unrestricted warfare.
In May, the Trump administration halted all investing of federal Thrift Savings Plan (TSP) assets in Chinese companies. The TSP is a retirement savings and investment plan for federal employees and members of the uniformed services.
In August, a top State Department official warned college and university governing boards served notice that the value of Chinese stocks and bonds are likely to be decline as a result of U.S. government action and that they should, therefore, divest from China. As should every private investor, pension fund, 401k plan, mutual fund and index.
Loeffler's support is a game-changer because of her background in the financial sector and Wall Street. She brings tremendous credibility to this issue and I hope other national leaders will take notice and join us in the calls to divest from China. For more, go to DivestChinaNow.org.
Richard Manning is President of Americans for Limited Government.