"Biden is perpetuating disgusting views about military and law enforcement."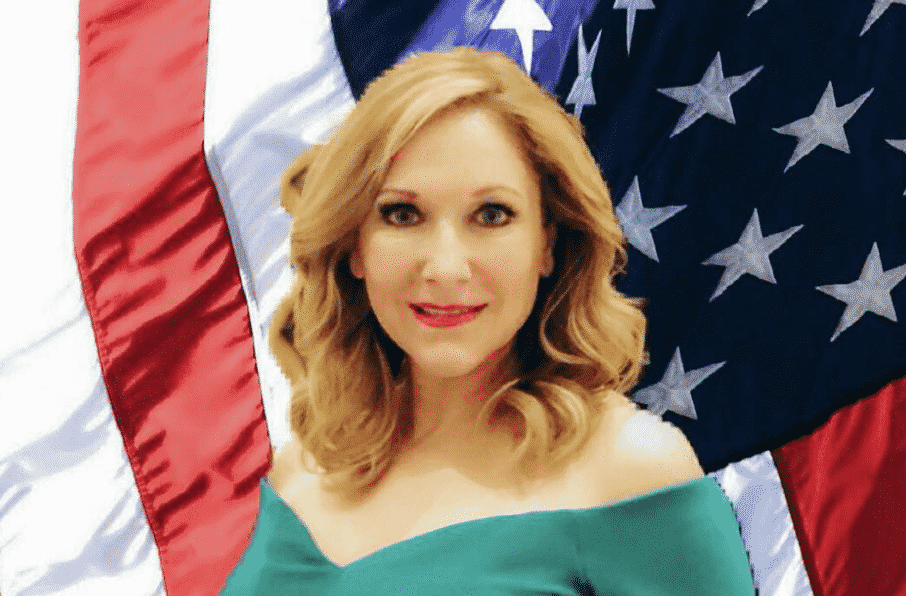 At a recent CNN town hall President Joe Biden said that former military and former police officers were fueling the "growth of white supremacy."
Biden said, "I got involved in politics, to begin with because of civil rights and opposition to white supremacist, the Ku Klux Klan and the most dangerous people on America continue to exist. That is the greatest threat of terror in America, domestic terror. So I would make sure my Justice Department and the Civil Rights Division is focused heavily on those very folks. I would make sure we focus on how to deal with the rise of white supremacy. You see what's happening the studies that are beginning to be done, maybe at your university as well, about the impact of former military, former police officers on the growth of white supremacy in some of these groups."
Biden added, "You may remember in one of my debates from the former president, I asked him to condemn the Proud Boys he wouldn't do. It he said stand standby and stand, ready whatever the phrase exactly was. It is a bane on our existence. It has always been as Lincoln said we have to you appear to a battle angels these guys are not and women they are in fact demented. They are dangerous people."
Jessie Jane Duff, Gunnery Sergeant U.S. Marine Corps (Ret) reacted to Biden's accusations with a savage takedown.
"It is shocking to see President Biden perpetuate disgusting views about our nation's military and law enforcement," Duff shared in a written statement with Americans for Limited Government. "To suggest we are a community that encourages white supremacy or any extremist views tells me how bold the Democrats have become to slander or disparage anyone who is sworn to support and defend the Constitution and who willingly puts their life on the line to defend our nation and communities against all enemies foreign and domestic."
Throughout her 20-year career, which spanned multiple deployments and combat-related exercises, Duff provided logistics and training support to combat arms and wing units in peacetime as well as during the operations in Iraq and Afghanistan.
Jessie was selected by President Trump's 2020 campaign to serve as Co-Chair on the Advisory Board "Veterans for Trump" and Advisory Board "Women for Trump." She is an outspoken advocate for veterans as well as a strong advocate for policies to American sovereignty.
"Our military and law enforcement are trained to defend those who cannot defend themselves.  This statement by Biden shows me how ignorant he is about the men and women who served in uniform. Our commitment as military and law enforcement veterans to work with our communities is a commitment we learned as leaders on active duty and as police.
"His degrading words that we are a threat to our community and fueling racism is a myth and hoax to fuel the fire of his radical base that wants to defund police and snub military service."
Duff went on to rip the Obama-Biden administration for failures our military and law enforcement communities. She said during those years, our military was underfunded, causing serious disabilities in our readiness.
"We saw a Veterans Administration ripe with abuse with minimal reform to care for veterans. We saw the explosion of distrust against police officers after President Obama and his own Attorney General vocalized doubts on law enforcement's judgement. We even saw President Obama chide Americans at the funeral of the five police officers gunned down in Dallas at a Black Lives Matter protest. He chose not to address the group that viciously slanders police and potentially fueled the hate.
"It seems these distasteful comments by President Biden are by design to fuel that same negative perception once again against the men and women who honorably served their country and sacrificed the most for our freedom and safety. Often these are the same honorable men and women who have the most experience as to why we must continue to support and defend our Constitution now more than ever."
Duff believes Biden's attacks on veterans and law enforcement may be part of the Left's broader attacks on our First and Second Amendment rights and wonders if Biden's remarks "reflect a goal to make veterans look illogical with only extremist views to justify censorship or disarm veterans and restrict their gun rights."
Duff said if Democrats can weaken the public's trust in veteran military and law enforcement credibility, they can ultimately weaken the public's confidence in the Constitutional rights they devoted their life to defend.
Catherine Mortensen is Vice President of Communications at Americans for Limited Government.