"This man came barreling through the intersection and went through a red light at 82 miles-an-hour."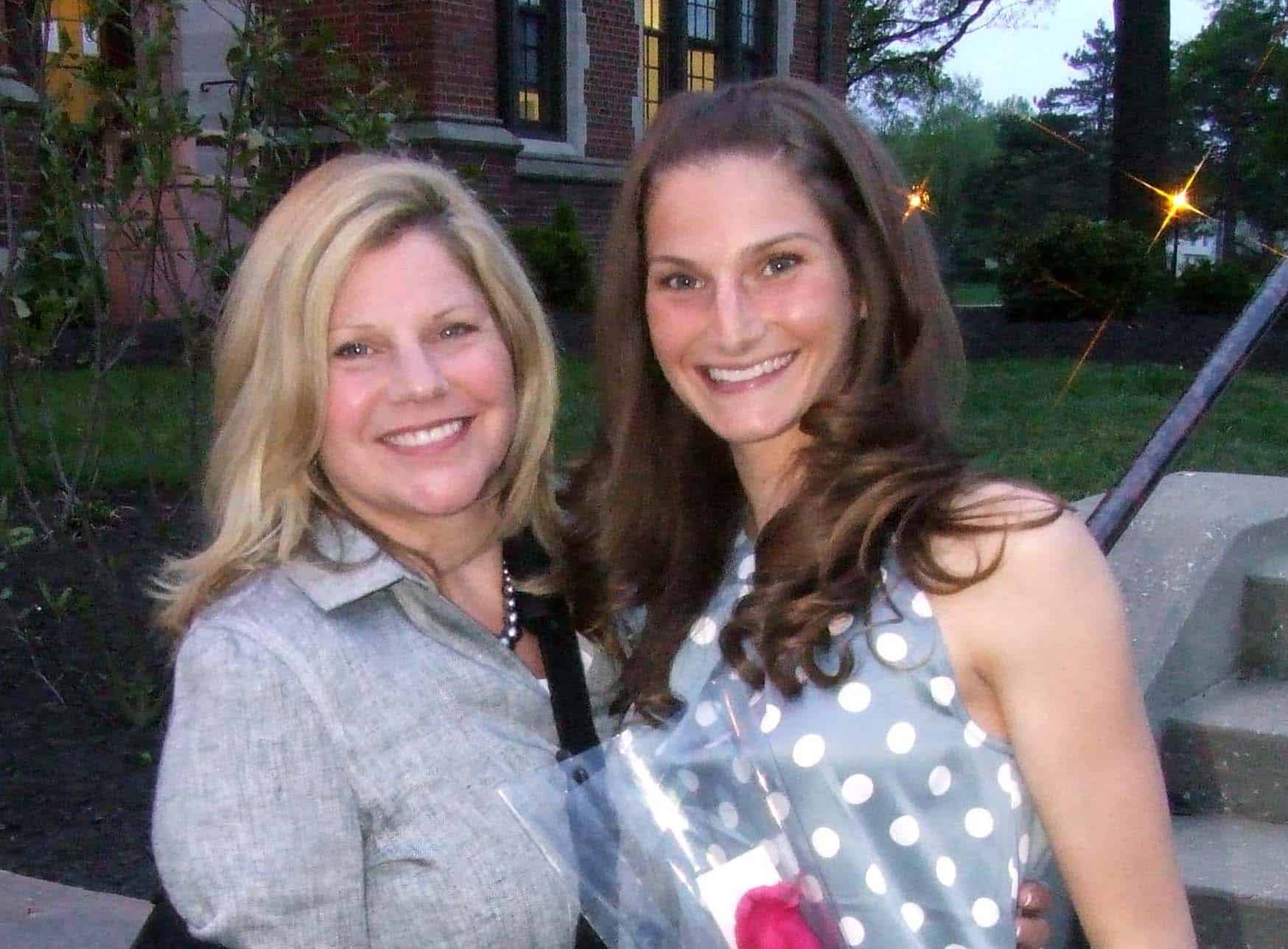 At exactly 12:32 am on the morning of July 24, 2012, Corinne LaMarca awoke from sleep startled. Her heart beat uncontrollably as she told her husband that something was wrong. She tried to convince herself that it was just a bad dream that awoke her, and she fell back to sleep. In fact, as she would learn later that morning, her 22-year-old daughter Jennifer was killed by a driver impaired by marijuana at that very moment. "Jennifer's boyfriend called to tell us that she was killed and right then police came to the door to notify us of her death. My neighbors came running out because they heard me screaming, 'No! No! No!' It was so horrific."
Jennifer, who was working as a retail manager after graduating with honors from a small college near her hometown outside of Columbus, Ohio, was killed while driving to respond to an emergency alarm going off at her business.
She learned that the man who killed her daughter had been prescribed medical marijuana in Michigan and was driving through Ohio when he T-boned Jennifer's car. "This man came barreling through the intersection and went through a red light at 82 miles-an-hour," LaMarca explained. "My daughter never saw it coming. Her car went screeching through the intersection and barreled through the front of a lube shop with giant garage doors and a center beam. Jennifer's car took out the center beam and the facade of the building."
A witness to the crash later contacted LaMarca to tell he what he had seen. "He told me that this man who hit my daughter was so glazed over and so high he didn't even know where he was or what he had done."
LaMarca said that immediately she knew she had to pick herself up and not allow herself to "throw away her life" after Jennifer's death. "I knew my daughter wouldn't want me to do that. That's when I started learning about the impacts of marijuana to educate others about the dangers."
She created a website called JennifersMessengers.org to educate policy makers, media, and the public about the dangers of legalizing marijuana.
Fast Facts on Medical Marijuana
Estimates show that a third of impaired driving incidents can be traced to marijuana, while many more involve a combination of multiple substances.
In Colorado, in the first two years after lawmakers legalized recreational marijuana use, marijuana-related traffic deaths increased by 41 percent.
Even as Colorado's population has increased, fatal crashes in Colorado related to alcohol-impaired drivers have fallen during the era of recreational pot legalization, from 160 in 2011 to 143 in 2015 (crashes where Blood Alcohol Content, BAC, was greater than or equal to 0.08 percent), an 11 percent drop over four years. At the same time, traffic fatalities overall have risen, from 447 in 2011 to 608 in 2016, a 26 percent rise over five years, as drivers testing positive for marijuana use have risen sharply.
In Washington State, in 2015, 18.6% of all DUI cases in the state tested for drugs were positive for THC; from January through April 2015, 33% were positive for THC. The number of fatally injured drivers positive for marijuana in the state more than doubled following marijuana legalization, reaching 17% in 2014.
A recent Liberty Mutual survey found that a third of students said driving under the influence of marijuana is legal in states where it is recreational. More than 20% of teens reported it's common among their friends. Parent perceptions were similar: 27% said it's legal and 14% said it's common among friends.
LaMarca said a public education campaign on the dangers of driving while high is vital. She has testified in many states against legalizing marijuana. She also works to include information on marijuana impaired driving in driver's education curricula. "They don't mention much at all. There are no warnings in these pot shops about driving on marijuana."
She also explained that there is no reliable way to do roadside testing for it. "There are oral swabs that they can use, but they're very expensive and few police departments have them. Lawmakers put the cart before the horse when they started legalizing pot without anyway to test for it."
After Jennifer's death, her family was able to access her cell phone. They found that her last voice mail was from her employer telling her the alarm she was asked to respond to was a false alarm and she didn't need to drive in.
LaMarca noted that she and her daughter were very close and she will always be grateful for that," LaMarca concluded. "I've learned that instead of being sad for the years we don't have, be grateful for what we did have."
Catherine Mortensen is Vice President of Communications at Americans for Limited Government.