Former ambassador who mocked Trump a month ago now moving on.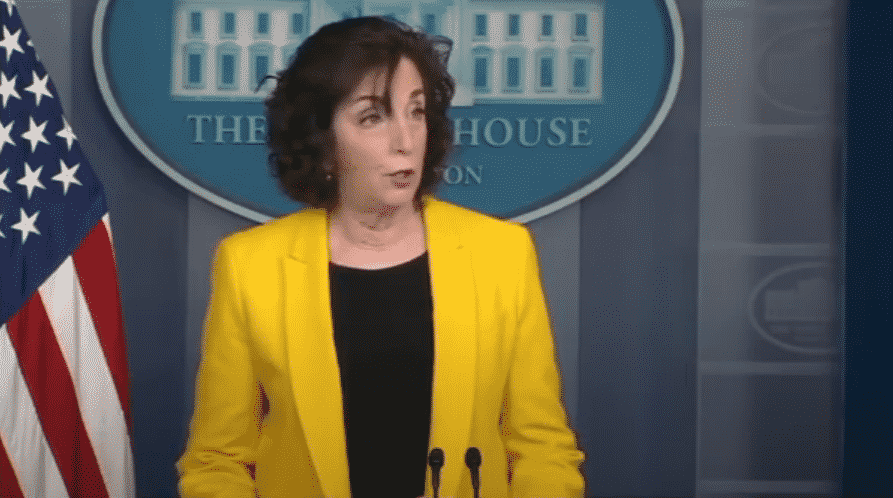 by Catherine Mortensen and Frank McCaffrey
Roberta Jacobson, a former ambassador to Mexico that President Joe Biden tapped to be his "border czar" on the National Security Council, is stepping down at the end of this month as Biden's southern border crisis continues to worsen.
Jacobson claims that she only intended to stay in the role for Biden's first 100 days in office, a point that will be reached later this month.
"The timing of her departure is nonetheless striking, coming in the middle of the administration's efforts to reduce the flow of immigration from Honduras, Guatemala and El Salvador," The New York Times reported. "Jacobson had been charged with leading that effort when her appointment was announced this year."
On March 10,  Jacobson, mocked former President Donald Trump's border policies in a White House press conference."President Biden has made clear from day one that he wants to change our immigration system. Doing so, means truly building back better, because we can't just undo four years of the previous administration's actions overnight. Those actions didn't just neglect our immigration system they intentionally made it worse."
But under Jacobson's watch, the situation at the border has become so dire that the administration is now reportedly considering sending cash payments to Latin American countries to stop the surge in illegal immigration. A report by CNN last week said that the U.S. is on track to see 2 million migrants on the southern border this year, which is more than the populations of Wyoming, Vermont, and Alaska — combined. The Biden administration refuses to call the situation a "crisis" and only refers to it as a "challenge."
According to the Washington Post , "During the busiest month along the Mexico border in nearly two decades, U.S. authorities took 172,331 migrants into custody in March. The total included 18,890 teens and children who arrived without parents, a record quantity that overwhelmed U.S. shelter capacity and produced crisis-level crowding inside government border tents."
Vice President Kamala Harris was tapped by Biden weeks ago to lead the response to the crisis on the southern border, but she has not yet visited the region nor has she held a press conference on the matter.
The Daily Wire noted that some border sheriffs have stated that they had the situation under control during the Trump era, while other top former federal law enforcement officials have warned that Biden is providing "extreme incentive" for illegal immigration. Stephen Miller, a former senior White House official, warned that Biden's immigration agenda would "fundamentally erase the very essence of America's nationhood."
Former Acting ICE Director Tom Homan told the Daily Wire that the catastrophe on the border did not happen "by accident, but by design. They're bringing millions of people into this country who will now be counted on the census because Joe Biden overturned that, which leads to seats in the House [and] Electoral College in elections. This is power over public safety; the quest for power over protecting American citizens."
Last week the nation was saw a video of a young Spanish speaking boy who was apparently abandoned at the border. He was crying and looking for help from an off-duty border agent.
"I was coming with a group and they abandoned me and I don't know where they are," the unnamed boy spoke in Spanish. "You didn't come with your mother or father?" the agent asked.
"Nobody. I was coming in a group. And at the end the abandoned me. I have come to ask you for help."
The officer took the boy to a border patrol station.
Some viewers reacted with the shocking video with sadness and anger, blaming Biden for the crisis.   
Linda Woods wrote, "I live by the border and like a few blocks from one of the facilities where they house immigrants sadly there's so many like him."
Yvonne McDaniel asked, "This is heartbreaking. Where is Joe Biden? Is he hiding in the basement?"
Catherine Mortensen is vice president of communications at Americans for Limited Government and Frank McCaffrey is news director for the Americans for Limited Government News Foundation.