The Biden administration fears that lifting Covid restrictions may spark domestic terrorists "against a broader range of targets after previous public capacity limits reduced opportunities for lethal attacks."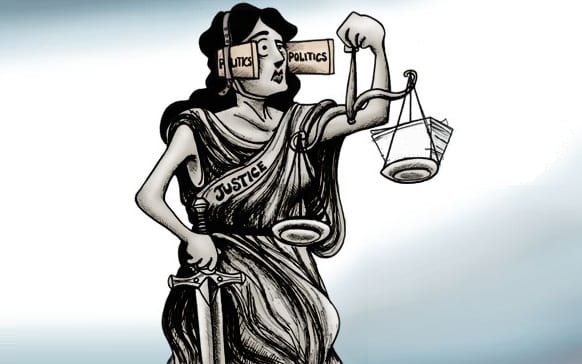 Just one day after the Centers for Disease Control and Prevention lifted most mask mandates for those who are fully vaccinated, the Department of Homeland Security issued a national advisory warning "[v]iolent extremists may seek to exploit the easing of COVID-19-related restrictions across the United States to conduct attacks against a broader range of targets after previous public capacity limits reduced opportunities for lethal attacks."
Secretary of Homeland Security Alejandro Mayorkas announced the bulletin in a tweet Friday afternoon.
"Today I issued a new National Terrorism Advisory System #NTAS Bulletin after consulting with Intelligence Community and law enforcement partners," Mayorkas wrote.
Today I issued a new National Terrorism Advisory System #NTAS Bulletin after consulting with Intelligence Community & law enforcement partners. Read the full Bulletin here: https://t.co/36JlA4sgsy

— Secretary Alejandro Mayorkas (@SecMayorkas) May 14, 2021
The bulletin said "violent extremists" may "exploit the easing of COVID-19-related restrictions," and could use social media to sow discord.
"Ideologically-motivated violent extremists fueled by perceived grievances, false narratives, and conspiracy theories continue to share information online with the intent to incite violence," the DHS warned. "Online narratives across sites known to be frequented by individuals who hold violent extremist ideologies have called for violence against elected officials, political representatives, government facilities, law enforcement, religious or commercial facilities, and perceived ideologically-opposed individuals."
The agency warned that government facilities and personnel have been common targets for Domestic Violent Extremists in 2020 and 2021, noting "opportunistic violent criminals are likely to exploit Constitutionally-protected freedom of speech activity linked to racial justice grievances and police use of force concerns, potentially targeting protestors perceived to be ideological opponents."
According to the advisory, the DHS and Federal Bureau of Investigation (FBI) are working to provide guidance to state, local, tribal and territorial partners regarding the "current threat environment."
"DHS is collaborating with industry partners to identify and respond to those individuals encouraging violence and attempting to radicalize others through spreading disinformation, conspiracy theories, and false narratives on social media and other online platforms," it states.
Given that Attorney General Merrick Garland said last week he is prioritizing prosecutions of individuals involved in the Jan. 6 capitol breach over those tied to last summer's riots because the events of Jan. 6 were "the most dangerous threat to our democracy," it is a good bet the Biden Department of Justice (DoJ) believes this new domestic terrorist threat is coming from conservatives.
It is just this mindset which appears to be fueling a rise in DoJ civil rights abuses against Trump supporters.
We are seeing emboldened, weaponized Departments of Justice and Homeland Security based on the false narrative the left is pushing about what happened at the Capitol on Jan. 6. They have created what appears to be a national drag net that seeks to ensnare Trump supporters, both high profile ones, and every-day, average American citizens.
This abuse of government power that cannot be tolerated.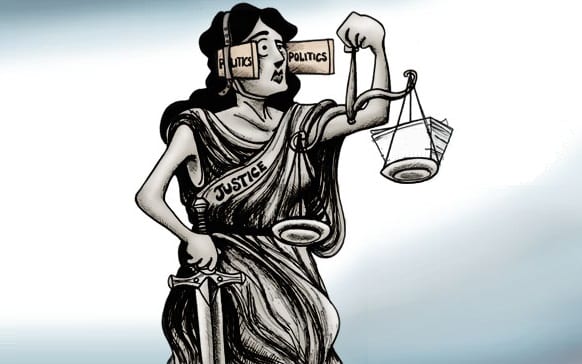 To send a message to your representatives in Congress to stand up to Biden's DoJ abuses click here.
Americans for Limited Government has launched a site where anyone can go to send a message quickly and easily to their representatives in Congress to stand up against Biden's civil rights' abuses. If the executive branch becomes a hit squad to go after the president's political opponents, then there will be no more liberty. After all, the Bill of Rights and subsequent amendments prescribe that the federal government should protect individual liberties from any government encroachment. When it comes to individual rights, there can be no compromise.
Catherine Mortensen is Vice President of Americans for Limited Government.