As red states continue fighting for fair, honest elections a new poll shows two-thirds of Americans name election integrity is top issue for mid-terms.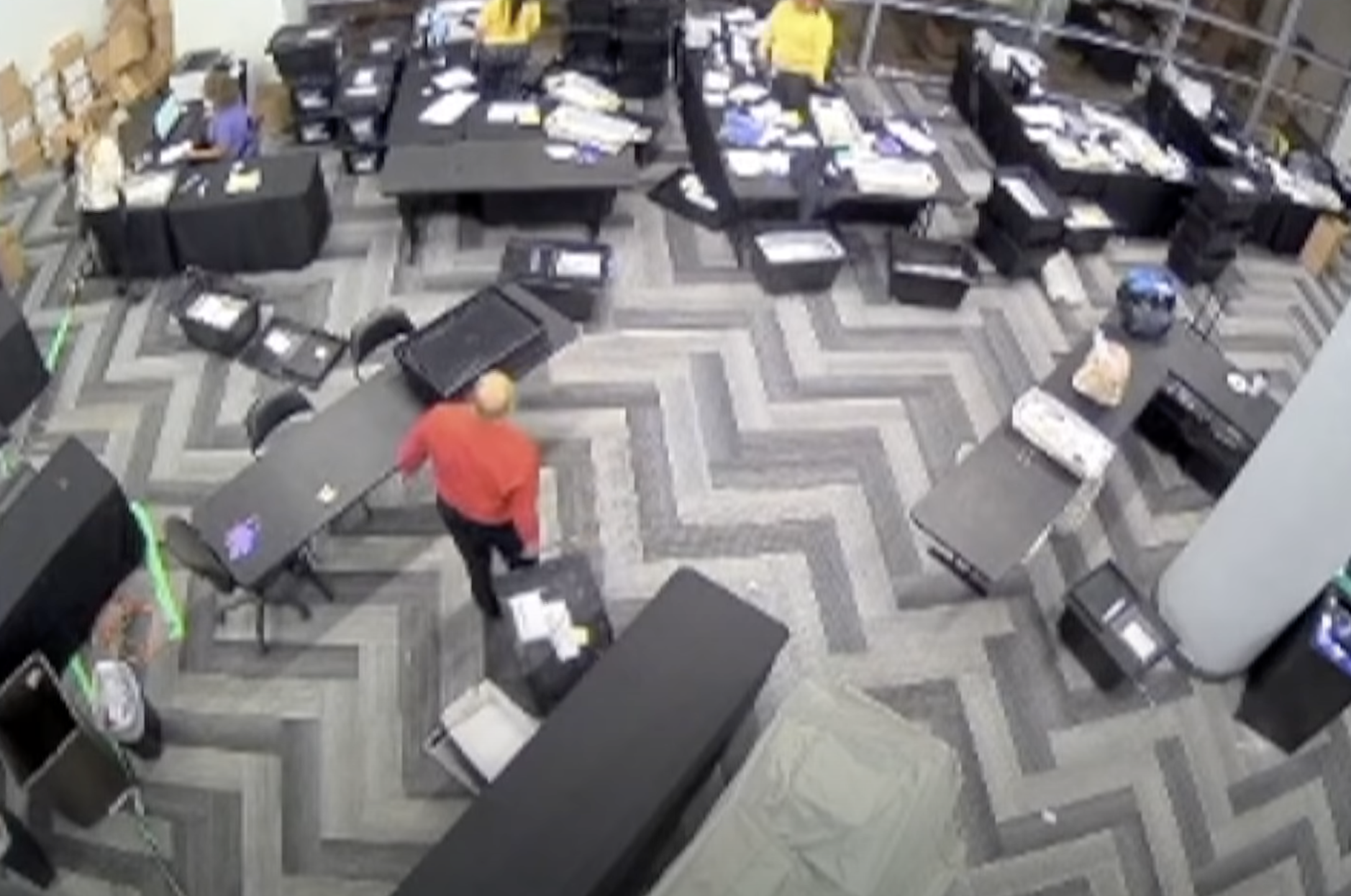 By Richard Manning
As red states continue making progress in the courts, and state legislatures to protect election integrity, Vice President Kamala Harris is promoting a Democrat initiative to spend 25 million on top of $20 million already announced for a party program called "I Will Vote" that began in 2018. The Democrat initiative is aimed at registering more new voters.
But voters are wary of efforts that could undermine fair, open, and honest elections.
A newly-released poll of voters from across the political spectrum commissioned by the Republican National Committee (RNC) shows nearly two-thirds of all voters said election integrity was either their top issue or in their top three when deciding how to vote.
A federal court judge on Wednesday denied a motion to stop the implementation of parts of Georgia's new voting law, ahead of state legislature runoff elections next week. And in Pennsylvania this week, state Sen. Doug Mastriano, a Republican who chairs the Senate Intergovernmental Operations Committee, sent letters to Philadelphia, York and Tioga counties asking them to turn over election materials by July 31. If the counties do not provide the materials as Mastriano requested, the lawmaker said on the John Fredericks Show Wednesday he would convene a committee meeting to vote on whether subpoenas can be issued to force the counties to comply, which he believes they would.
In the Georgia ruling, US District Judge J. P. Boulee declined to block parts of SB202, saying the timing of the request presents a problem with runoff elections already ongoing and would change rules for elections that are already underway. The runoffs for two Georgia House seats are set for July 13.
The motion went on to say the filing came three months after SB202 had become law.
"We are at the juncture where all of the challenged provisions are already the law. Therefore, an injunction would not merely preserve the status quo; rather, it would change the law in the ninth inning," wrote Boulee.
The US Department of Justice is suing Georgia over the new voting restrictions enacted as part of efforts nationwide to protect elections from the widespread allegations of fraud seen in the 2020 election.
These are important steps toward restoring America's faith in the electoral system. It is the responsibility of the state legislatures to oversee the results of the election laws to ensure that the fundamental principle of one-person-one-vote is upheld.
What is stunning, though predictable, is that Democratic operatives continue to oppose and impede an honest review of election results. Every voter needs to feel confident that their vote counted.
Ahead of the Biden and Harris events this week promoting a federal takeover of elections and pushing lies about common-sense election integrity laws, the RNC Communications Director Danielle Álvarez released a statement saying, "In a desperate effort to push their federal takeover of elections, Democrats continue to lie to the American people. Democrats refuse to join Republicans in supporting common-sense policies like voter ID, because their sole agenda is more power and partisan control."
The RNC-commissioned poll highlights how Americans reject Democrats' lies about election integrity. Americans overwhelmingly support the election integrity policies and ideas being promoted by Republicans across the country, including:
More than 80% of all voters say verifying voter ID is an important security measure; nearly all have driver's licenses or another form of ID and think it is easy to acquire an ID.
87% of voters said they were against ballot harvesting and 71% of voters believe ballots should not be accepted after election day.
77% of all voters reject Democrats' claim that "racism" is behind voting integrity laws, and believe one party uses it for political purposes, not for electoral progress.
The Supreme Court last week upheld Arizona's new election integrity law in a 6-3 ruling. The Arizona law includes a requirement for elections officials to throw out ballots cast in the wrong precinct, and prohibits ballot harvesting, a controversial practice of allowing third-party political activists to collect or "harvest" ballots from voters' homes.  Arizona's ban on ballot harvesting prevents bad actors with malicious intent from coercing voters or altering ballots.
This decision affirms a state's basic right to set its voter rules to ensure election security and that the one-person-one-vote principle is upheld. It should be cheered across America as an affirmation that cheating will not be institutionalized so long as Congress is stopped from passing far-left election laws that attack voter identification, chain-of-custody, and accurate counting of election results. This is a victory but Americans must continue fighting to ensure that Congress does not overturn it.
Richard Manning is President of Americans for Limited Government.