"It is absolutely critical that voters remember this bill and hold these Rino Republican senators accountable."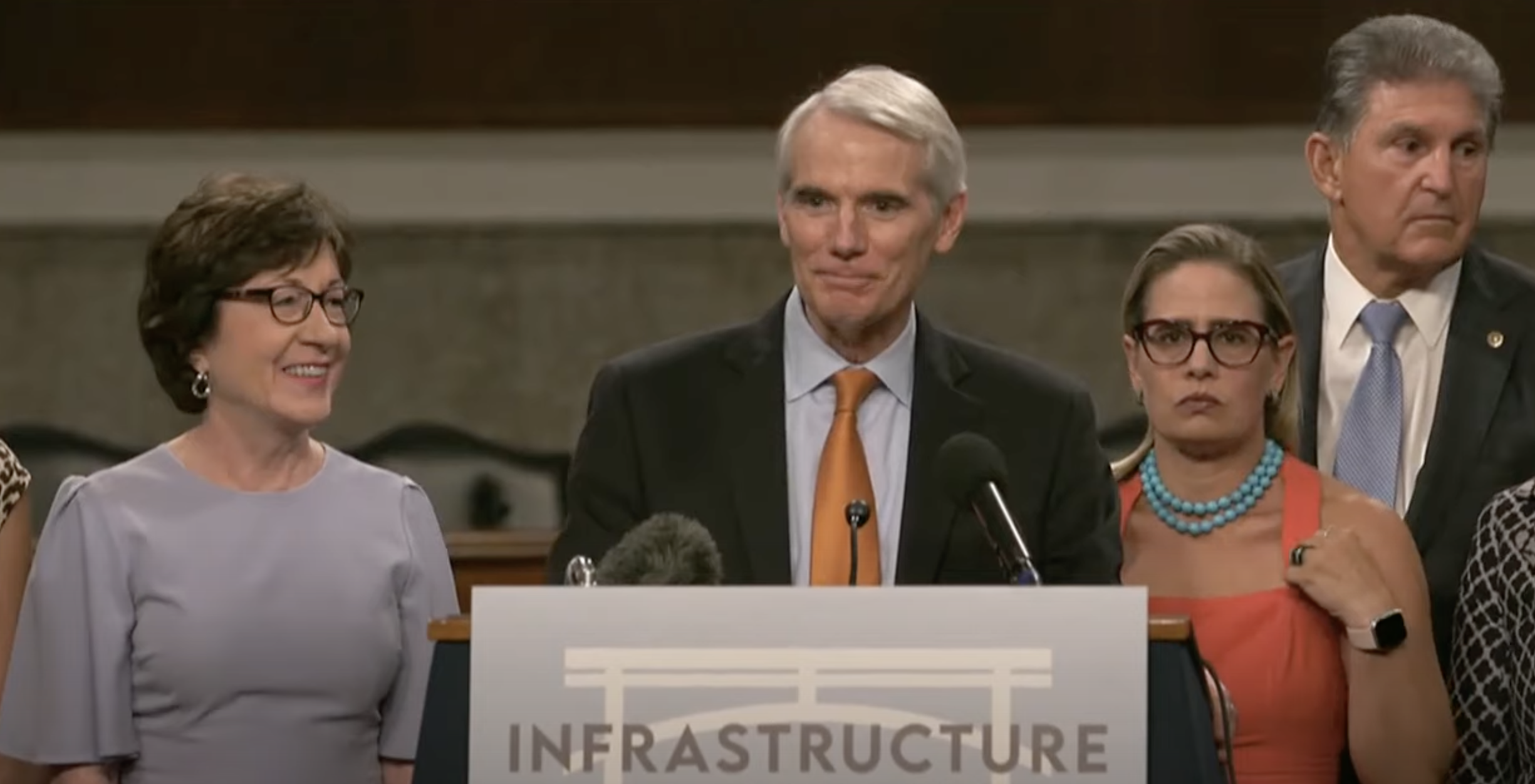 Americans for Limited Government President Rick Manning is a weekly guest on the Lars Larson Radio Show. He can be heard each Thursday at 7:45 pm ET. This week Rick and Lars talked about the so-called infrastructure spending bill, which in fact only spends 10% on actual roads and bridges.
"The 17 Repubicans who voted on a procedural measure to let this bill move forward want to appear 'reasonable' to the Washington Post and New York Times,'" Rick said. "But, believe me, their constituents back home matter a whole lot more and they aren't going to like this!"
Rick noted that Senate Majority Leader Chuck Schumer was promoting the bill as revenue neutral spending. However, the Congressional Budget Office released a report late last week indicating it would add a quarter-of-a-trillion dollars to the national debt.
"These Rino Repubicans cannot run away from this," Rick explained. "Voters need to hold them accountable the next election."
The following Republicans voted on Sunday, August 8 to allow the spending bill to move forward:
Richard Burr, N.C. **
Shelley Moore Capito, W. Va.
Bill Cassidy, La.
Susan Collins, Maine
John Cornyn, Texas
Kevin Cramer, N.D.
Mike Crapo, Idaho *
Deb Fischer, Neb. *
John Hoeven, N.D. *
Mitch McConnell, Ky.
Lisa Murkowski, Alaska *
Rob Portman, Ohio
James Risch, Idaho
Mitt Romney, Utah
Dan Sullivan, Alaska
Thom Tillis, N.C.
Roger Wicker, Miss.
* Face re-election in Nov. 2022
** Has announced retirement in 2022
Of those 17 senators, only four face re-election in November 2022. Rob Portman, the chief Republican negotiator of the bill, has announced he will retire in 2022. That speaks volumes about those who chose to support this bloated Democrat spending bill. It tells you that overwhelmingly those who supported it did so with the calculation that by the time they are up for re-election, voters will have forgotten about this bill and moved on to other issues.
"It is absolutely critical that voters remember this bill and hold these senators accountable," concluded Rick.
To listen to the full interview go here: