Nancy Pelosi called the House back into session for an emergency session the week Kabul fell to the Taliban. She did not address that crisis, but passed another bloated spending bill.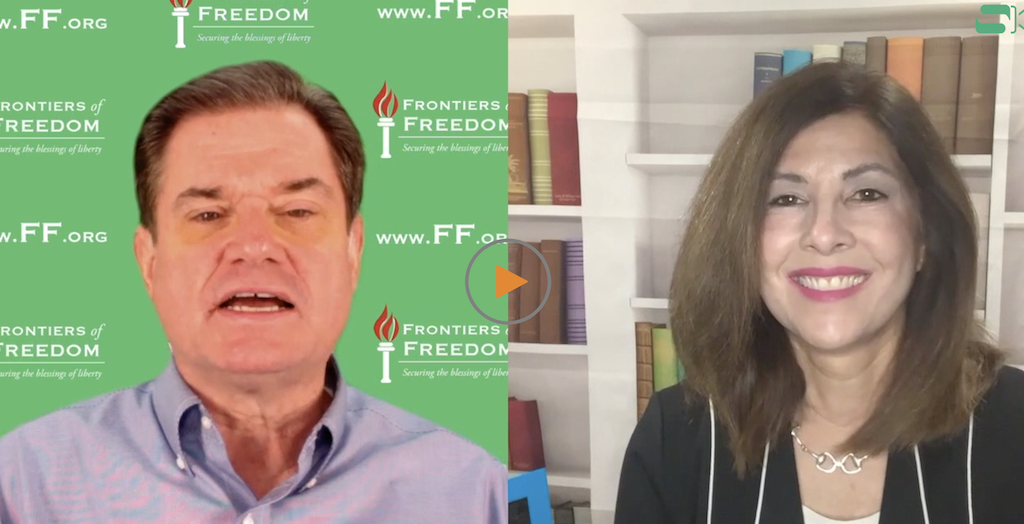 Americans for Limited Government Vice President of Communications Catherine Mortensen was a guest recently on the Conservative Commandos TV show, part of the American Uncensored News Network. She and host George Landreth talked about the crisis in Afghanistan.
"Nancy Pelosi called the House back into session, for an emergency meeting, not to address the unfolding crisis in Afghanistan, but to pass another bloated spending bill," Mortensen said. "And not a dime of the money in that bill was going to help the refugees or our military in Afghanistan. The $3.5 trillion spending bill she jammed through the House was full of Green New Deal money and other Democrat pet projects.
"And one other thing, at the House of Representatives. Let's consider what the House Intelligence Committee has been up to since Biden took office.  The chairman of that committee is Democrat Adam Schiff.  You know what he has been doing the last six months? Nothing but impeachment. They were investigating Donald Trump, trying to impeach the former president. All of their activities have been focused on their political enemies. They have not done their job of overseeing the intelligence communities. Was the disastrous withdrawal from Afghanistan a failure of our intelligence communities? If so, where was Congress? Where were they in overseeing that what was happening in those networks?"
George Landreth:
You make some good points. The reality is right now, we have to get Americans out  and if they've been planned better, we would have already had them out already. And, but now we're the emergency situation. And we've put our own troops at greater risk as well to kind of resolve the problem. And yet, Congress is focused on spending money so that they can kind of pay off political organizing buddies  and buy votes for the next election. No, it seems to me like Congress is only self-serving. But Adam Schiff worked really hard to try to trump up this idea that there was this massive planned insurrection earlier. Turns out the FBI says no, it wasn't organized.
Click here to watch the full interview.