This is not about the efficacy of the vaccine or any particular treatment. This is a fight for limited government. Your vaccination status is no one's business and certainly not the government's.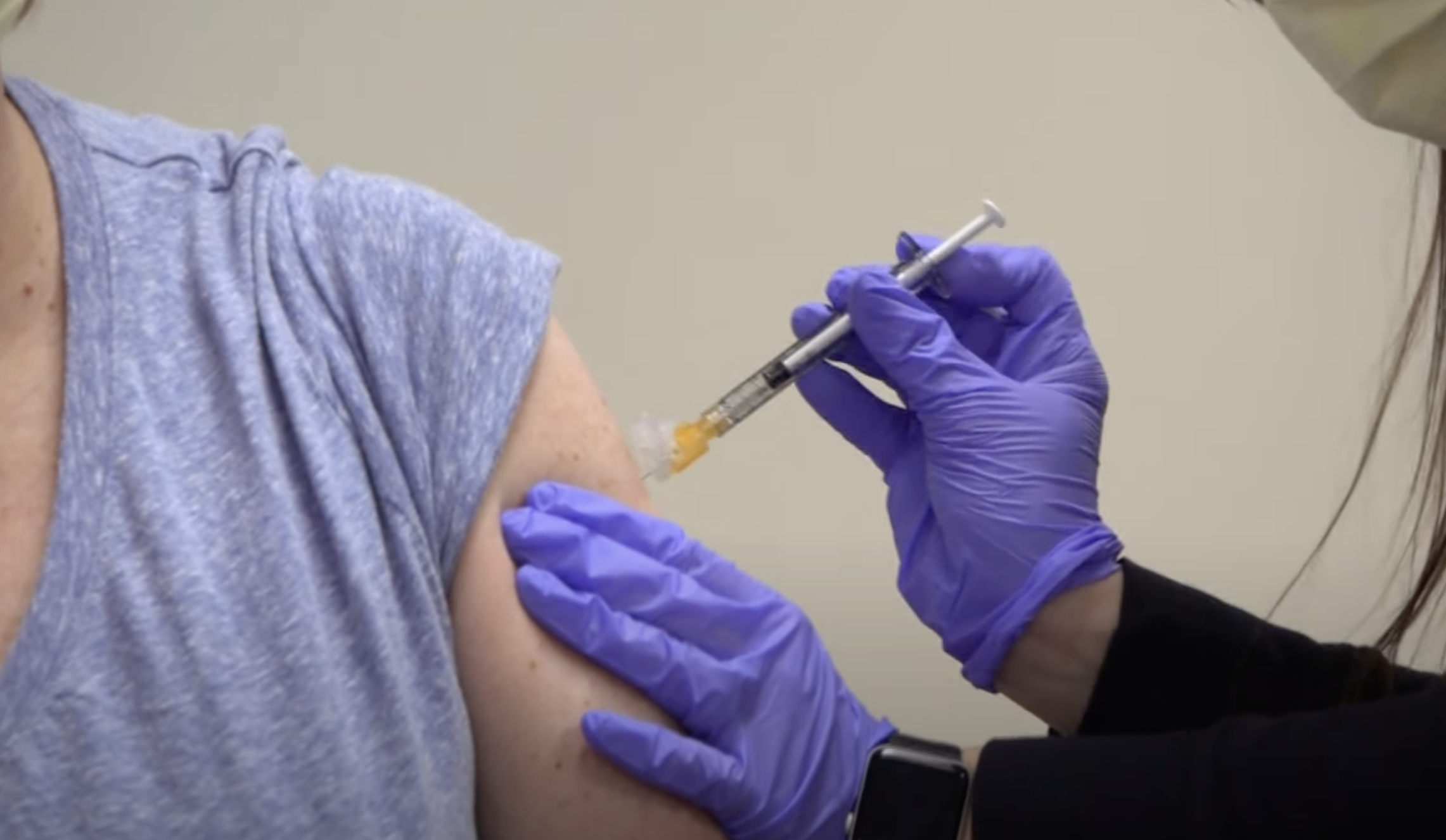 In recent weeks, President Joe Biden has made a plea to the private sector: With Pfizer's COVID-19 vaccine approval from the Food and Drug Administration in hand, more companies should require their employees to get the shot.
"Today I'm calling on more companies in the private sector to step up the vaccine requirements that will reach millions more people," Biden said. "If you're a business leader, a nonprofit leader, a state or local leader who has been waiting for full FDA approval to require vaccinations, I call on you now to do that and require it."
According to the U.S. Centers for Disease Control and Prevention, 62.3% of Americans have received at least one vaccine dose and 53% – 176 million people – are fully vaccinated. Counting the population eligible for vaccines – people 12 and older – 72.9% have received at least one dose and 62% are fully vaccinated, according to the CDC.
But those numbers are not high enough for the Biden administration. They are exploring policy options to get more Americans vaccinated. Just what those policy options are will be discussed this Thursday in a speech by President Biden.
The White House said this week that President Biden will present a six-pronged strategy intended to fight the spread of the coronavirus Delta variant and increase U.S. COVID-19 vaccinations.
Asked about possible new mandates, Psaki said the White House would offer more details later about the plan and acknowledged that the federal government cannot broadly mandate that Americans get vaccinated.
Americans for Limited Government takes no position on the efficacy of the various Covid vaccines or treatments; however, we take a firm stand against government mandates.
"This is a limited government issue," explained Richard Manning, President of Americans for Limited Government. "It's no one's business what your vaccinations status is, and it certainly is not the government's. Government mandates and shutdowns have arguably been more damaging to Americans than the virus itself.
"The August jobs report is a damning indictment against Big Government lockdowns and mandates. We have millions of formerly employed Americans who are choosing to stay on the sidelines because of lockdowns and generous federal unemployment benefits. Until we get those people back to work, our economy, indeed our country, will not fully recover," Manning concluded.
There is evidence that employer-mandated vaccines may by keeping many people from returning to work.
In Connecticut, school bus operating companies, already using the word "crisis" to describe their staffing levels, said recently a new state requirement that school contractors be vaccinated against the coronavirus will hinder their recruitment and retention efforts.
That is certain to compound an existing staffing shortage in the industry, according to Jon Hipsher, chief operating officer of M&J Bus, a contractor serving 24 Connecticut towns.
"I'm just going to tell you, the timing of that couldn't be worse," Hipsher told the CT News Junkie. "You are most likely going to have, throughout this industry, a lot of drivers that are not going to want — if they haven't been vaccinated — they're not going to want to be forced to be. That's going to really hurt us."
A recently published nationwide survey of about 1,500 school transportation professionals, which was conducted by three national transportation associations, found that roughly two-thirds of all respondents said that the bus-driver shortage is their No. 1 problem or concern.
About half of survey respondents described their driver shortage as "severe" or "desperate." Half of survey respondents said the rate of pay is a major factor affecting their ability to recruit and retain drivers, and others cited the length of time it takes to train and license drivers.
Some districts found themselves facing sudden resignations after instituting vaccine mandates. "There's no doubt in my mind that those mandates will affect the driver pool," said Curt Macysyn, executive director of the National School Transportation Association told the Wall Street Journal.
In July, Chicago Public Schools scheduled pickup times to start approximately 15 to 30 minutes earlier than prior years due to a shortage of about 420 bus drivers.
In mid-August, the district announced that all employees would need to submit proof of full vaccination by Oct. 15. The week of Aug. 23, approximately 10% of bus drivers resigned, which bus vendors said was "likely driven by the vaccination requirements." Approximately 70 drivers resigned on Aug. 27 alone. The shortage meant the district couldn't provide transportation for about 2,100 students.
Americans for Limited Government will be watching President Biden's speech closely this week for any talk of government mandates or Big Government coercion tactics intended to force private employers into imposing Covid vaccine mandates.
This summer our supporters sent over one-million emails to lawmakers at the local, state, and federal levels urging them to oppose Covid vaccine mandates. Let's keep up the fight!
Catherine Mortensen is Vice President of Americans for Limited Government.