Perhaps the term Star Chamber is too nice of a description for this elected mob of partisan and never-Trump revenge seekers.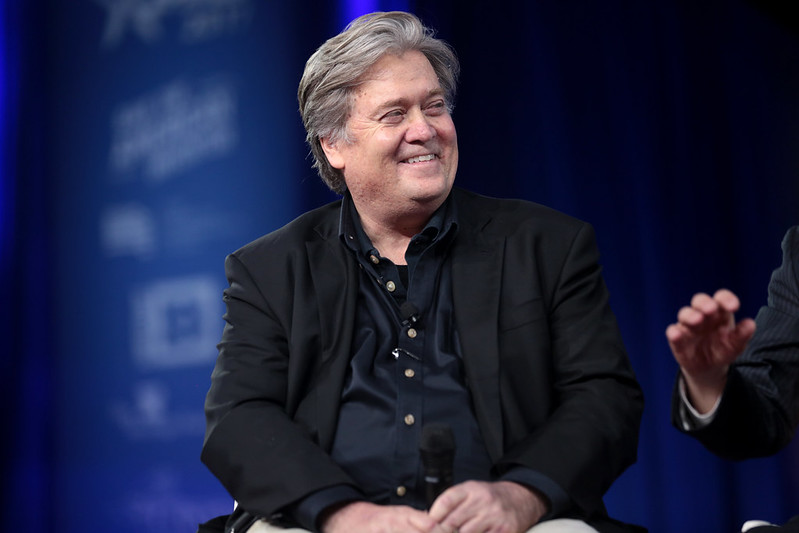 By Richard Manning
A U.S. congressional committee probing the Jan. 6 Capitol breech voted unanimously on Tuesday in favor of contempt-of-Congress charges against Steve Bannon, a former aide to former President Donald Trump.
The seven Democratic and two Republican members of the House of Representatives Select Committee approved a report recommending the criminal charge by a 9-0 vote, calling it "shocking" that Bannon refused to comply with subpoenas seeking documents and testimony.
Approval of the report paved the way for the entire House to vote on whether to recommend contempt charges. That vote is set for Thursday, when the full, Democratic-controlled chamber is expected to approve the report.
A spokesman for the U.S. Attorney's Office for the District of Columbia said prosecutors there would "evaluate the matter based on the facts and the law" if the full House approves the recommendation.
The Star Chamber known as the House January 6th commission is invoking criminal contempt charges against Steve Bannon for his refusal to participate in their charade.  Let's be clear, Steve Bannon was a private citizen for about three years prior to January 6th and the only reason this 'commission' could want to speak with him is because of his role as a media personality and highly successful livestream influencer.  After hundreds of FBI agents, federal prosecutors and complicit judges have made a travesty of justice through the harsh confinement of Americans who are guilty of no more than misdemeanor charges, this commission has zero to add to the discourse.
However, if they were honest, they would focus on things that directly pertain to the House of Representatives in their inquiry.  For instance, they would ask why the Capitol Police and the Speaker's office, which overseas them, lied about the death of Office Brian Sicknick, who, contrary to initial reports and the subsequent media narrative, died of natural causes unrelated to January 6th.  They would ask why intelligence was ignored by the Speaker's office, leaving the Capitol Police unprepared on January 6th.  And they would pressure the FBI about their so-far failed investigation into the shadowy person who traversed Capitol Hill on the evening of January 5, placing what have been described as bombs at both the Republican National Committee headquarters and the Democrat Headquarters.
But instead, they are trying to throw Bannon in jail. Perhaps the term Star Chamber is too nice of a description for this elected mob of partisan and never-Trump revenge seekers.
Richard Manning is President of Americans for Limited Government.