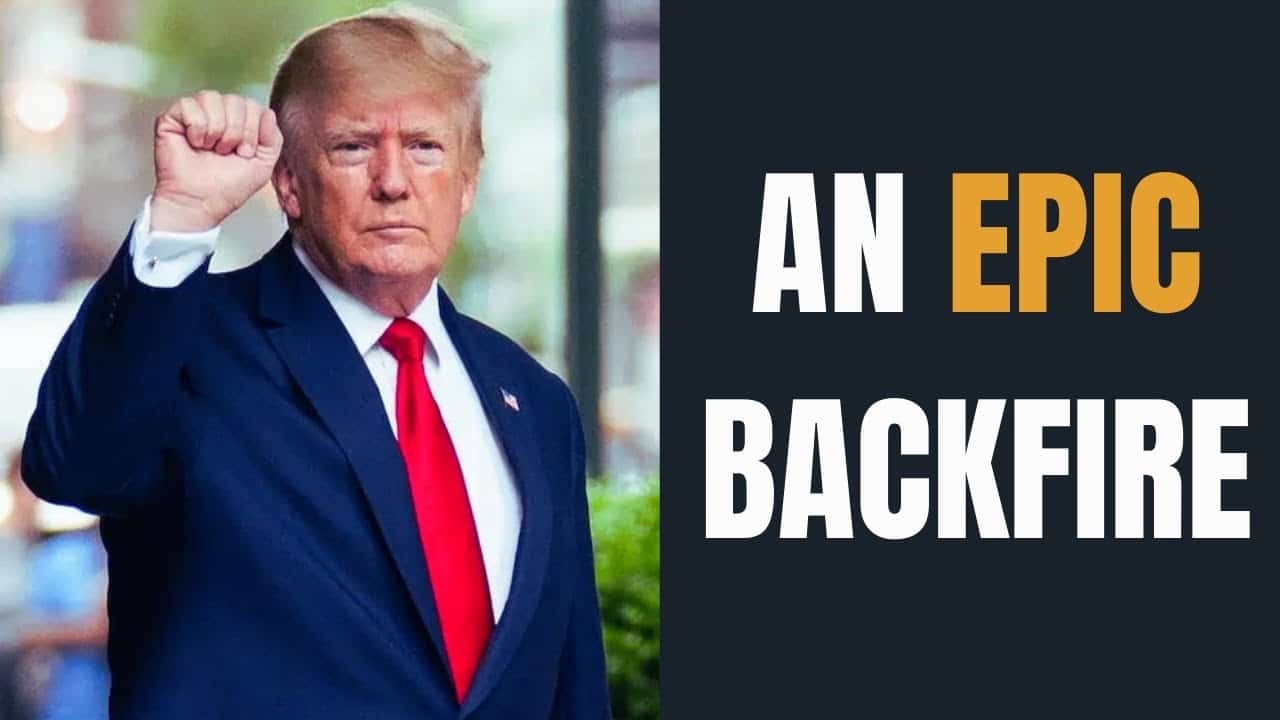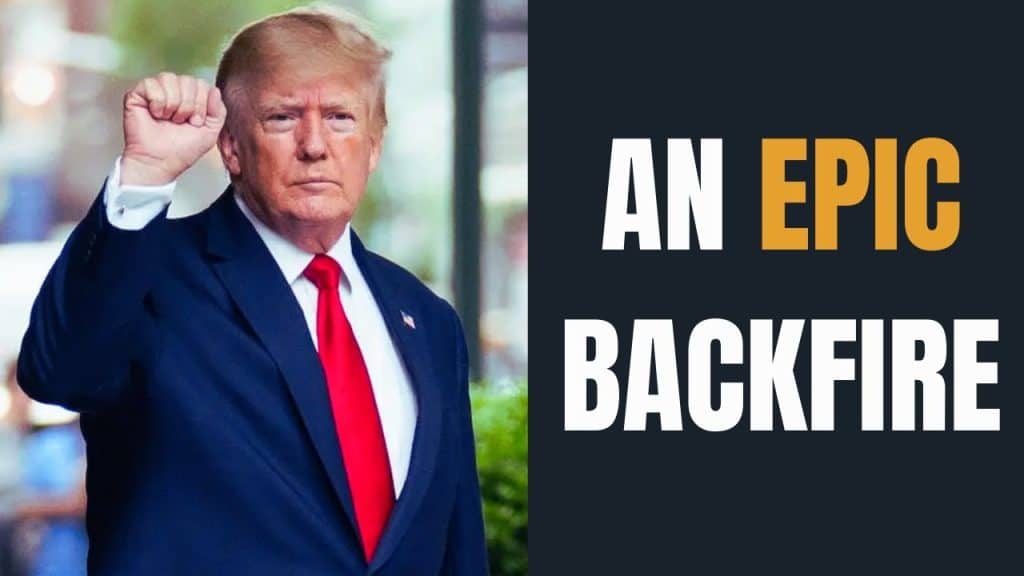 Former President Donald Trump has opened up a decisive lead in the Republican presidential nomination contest for 2024, now up by 33 points on his closest rival Florida Governor Ron DeSantis in the latest poll taken by Trafalgar Group, 56 percent to 23 percent.
That poll was taken March 31 to April 2. The prior Trafalgar Group poll taken March 22 to March 25 had Trump up by 14 points, 44 percent to 30 percent.
What a difference an indictment can make.
On March 30, New York City District Attorney Alvin Bragg made American history—not in a good way—when he became the first prosecutor to ever charge a former president with a crime.
The indictment comes after weeks of speculation that was prompted by Trump himself in a March 18 Truth Social post in which he stated, "THE FAR & AWAY LEADING REPUBLICAN CANDIDATE & FORMER PRESIDENT OF THE UNITED STATES OF AMERICA, WILL BE ARRESTED ON TUESDAY OF NEXT WEEK. PROTEST, TAKE OUR NATION BACK!"
This prompted a March 20 joint letter from Judiciary Committee Chair Jim Jordan (R-Ohio), Oversight Chair James Comer (R-Ky.) and House Administration Chair Bryan Steil (R-Wis.) to Bragg, to which Bragg's general counsel Leslie Dubeck responded that "Donald Trump [had] created a false expectation that he would be arrested…"
After all was said and done, it was not a "false expectation" at all. Trump was right.
Also of note is that Trump's speculation about the indictment was not enough to push him up in the polls. A March 14 to March 19 poll by Trafalgar similarly had Trump up by about 12 points, 44 percent to 32 percent.
So, it took the fact of the indictment in order for Republican and Republican-leaning voters to circle the wagons and say that the prosecution of Trump made them more likely to support him in for the 2024 Republican nomination.
Interesting to note as well is that Americans overwhelmingly believe that the indictment was politically motivated rather than motivated by a desire to enforce the law, according to a Quinnipiac University poll, 62 percent to 32 percent.
That includes 93 percent of Republicans and 70 percent of independents that the prosecution was politically motivated. It includes 67 percent of men and 58 percent of women.
Very interestingly, younger people, who typically vote Democratic, were more likely than older Americans to see the indictment as being politically motivated, with 69 percent of 18 to 34 year olds, 63 percent of 35 to 49 year olds, 61 percent of 50 to 64 year olds and 55 percent of 65 year olds and older still all agreeing this has nothing to do with the law.
It breaks that way among all racial groups, with 62 percent of whites, 55 percent of blacks and 60 percent of Hispanics all agreeing this is a political prosecution.
In fact, the only group that thinks this has to do with enforcing the law are partisan Democrats, 66 percent to 29 percent, basically proving this is political, since the only constituency in favor of prosecuting their political opponents—in this case the frontrunner for the opposition party's nomination—are themselves partisans.
One wonders is the New York City District Attorney is paying attention, or if he is still living in his partisan bubble. This is undoubtedly helping the former president, and by helping him win the Republican nomination, makes it significantly more likely he will become president again in 2024.
On March 30, Trump responded to the indictment in a written statement on Truth Social, writing on March 30, "Never before in our Nation's history has this been done. The Democrats have cheated countless times over the decades, including spying on my campaign, but weaponizing our justice system to punish a political opponent, who just so happens to be a President of the United states and by far the leading Republican candidate for President, has never happened before. Ever."
Trump added that he thought the indictment would help him politically, predicting it would "backfire massively". Looks like Trump was right again. But is anyone surprised even a little (besides Democrats)?
Robert Romano is the Vice President of Public Policy at Americans for Limited Government Foundation.