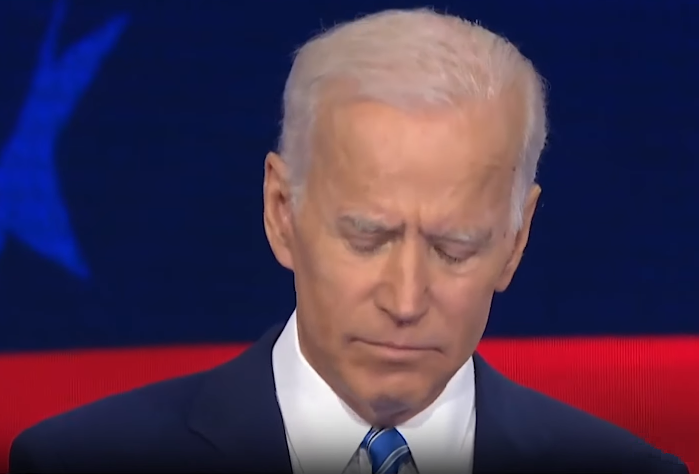 The first Democratic presidential primary debate is in the can, and it looks like the media and his Democratic opponents intend to protect former Vice President Joe Biden on the question of trade and not damage him in the primary.
Biden voted for the North American Free Trade Agreement (NAFTA) in 1993, and permanent normal trade relations with China in 2000, but you wouldn't know it if you watched the debate.
The issue, especially on the second night of the debate when Biden was present, barely came up at all. No trade or China questions were directed at Biden. NAFTA was not even mentioned in either night of the debate.
Which is funny, because Democrats' weak on trade positions in 2016 — while they were busy promoting the 12-nation Trans-Pacific Partnership — looms as probably one of the largest reasons why President Donald Trump got elected, particularly in the Rust Belt states of Pennsylvania, Michigan, Ohio and Wisconsin.
2016 was about the forgotten men and women of the U.S. economy that the Washington, D.C. establishment left behind in favor of global interests.
This is exactly what the American people had had enough of when they turned to President Trump to address the issues surround China.
The question is whether those union and conservative households that teamed together in 2016 to support President Trump in those critical states really heard anything from the field of Democratic candidates to give them much hope that they've changed?
The most viewers and listeners got on the second night — on the first night, several candidates identified China as a top threat in passing — was from Sen. Michael Bennet (D-Colo.), who said, "In China, I think the president has been right to push back on China, but has done it in completely the wrong way. We should mobilize the entire rest of the world, who all have a shared interest in pushing back on China's mercantilist trade policies, and I think we can do that."
Which was hardly inspiring. Apparently, the default Democratic position is that China is a big problem, but unless and until the rest of the world acts, don't expect the U.S. to get involved. There's a name for that. It's called leading from behind.
And on Trump's 25 percent tariffs on $250 billion of Chinese goods?
Andrew Yang said, "the tariffs and the trade war are just punishing businesses and producers and workers on both sides."
Pete Buttigieg declared, "[China's] fundamental economic model isn't going to change because of some tariffs."
Are these Democrats running for union household votes in Pennsylvania, Ohio and Michigan they lost to Trump in 2016, or what? Where's the urgency?
Since China was granted permanent normal trade relations in 2000 and entered the World Trade Organization in 2001, U.S. global manufacturing market share has dropped from 13.4 percent to 7.5 percent in 2017, according to World Bank data. China has risen from 5.3 percent to 16.6 percent in 2017, although their percent of global manufacturing market share has peaked in 2015 at 18.8 percent.
The shift in global production came amid a slowdown of U.S. economic output, where working age labor participation dipped throughout the 2000s and economic growth has not topped 4 percent since 2000 and not above 3 percent since 2005. All the while, China kept the yuan artificially pegged below the U.S. dollar, a currency devaluation still paying dividends today.
But prior administrations have had no answer to it, and the past two sat by idly while it happened.
Today's Washington, D.C. establishment still does not know how to address the issue. The Democratic field of contenders appears no better off than they were in 2015.
In past campaigns, running against a free trade Republican, Democrats would consistently adopt a pro-American position on trade, but given an administration who has actually acted on this critical issue — while they were all talk — now all they can manage is to adopt the opposite position. Whatever Trump's for, they're against it. Apparently, that includes trying to win in the Rust Belt, too.
Robert Romano is the Vice President of Public Policy at Americans for Limited Government.