On: 07/20/2008 12:53:06
We have to wonder if the citizens in Palatine School District 15 in Illinois have ever heard of Randy Page.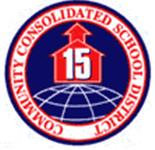 As in Lexington County School District 1 in South Carolina, Palatine 15 is utilizing a public communication system to promote legislative outcomes in favor of the elite, education establishment and their State-monopoly power. As reported by Red State:
"The PTA, Teachers Unions, and school officials are hosting a meeting on Saturday, April 12th to push the $8 Billion Dollar tax increase known as HB750 or SB2288. Since this is being hosted at a school, I wonder if any of the groups hosting the event are paying for the facilities or are the taxpayers footing the bill.

'A+ Illinois Group is also promoting this education forum at Winston Campus 4/12: (see flyer, below; and proponents of the Tax Swap, HB 750 (2007)and SB2288 (2008)). District 15/211 Leaders also to attend (see below).

'From a Flier:

'Make your plans to attend and participate in the most important community forum ever focusing on public education in the Northwest Suburbs.

'The Northwest Suburban Area
Community Forum on Public Education
Saturday, April 12, 2008
8:30 a.m. to 11:30 a.m.
'Winston Campus, Junior High
900 East Palatine Road
Palatine, Illinois

'Community members, parents, school employees and patrons in the Northwest Cook and Lake County Suburbs are invited to attend this important community conference on education.

'This event is free to all. Continental breakfast will be served.
Master of Ceremonies: Dann Gire, Film Critic, Daily Herald
Event Chair: Celina Watts, Region 43 Chair, Illinois Education Association…

'This event and open community dialogue session marks the first time in which parents, community members, the education community and leaders will come together in an open forum to discuss current issues and changes in public education in the Northwest Suburbs.

'Conference planners expect a large turnout from the public, so secure your seat now.

'Mark your calendar today!

'Please RSVP to (847) 359-0300. Ask for Education Forum reservations.
Hosted by the Northwest Suburban Regions of the Illinois Education Association'

"Last year, the unions and school officials enlisted students and used taxpayer dollars to bus them to Springfield for a rally. I would venture to say they will probably do that again at some point this spring…

"HB750 and SB2288 are not a Tax Swap, they are a tax increase. This is an $8 Billion dollar tax increase. Everyday we hear more and more stories about how bad the economy is, how many people are losing their homes from foreclosure. Yet, the teachers unions, school officials, and many elected officials want to saddle us with an ever increasing tax burden so they can spend as much money as they want. Of course they tell us it is all for the kids. The truth is this is not for the kids. Look at the numbers during the presentation. A large chunk of this money goes to the State's structural deficit, another large chunk to the teachers' pension fund, finally the remaining money goes to increase the Foundation level money to the schools."
Depending on the outcome of the Page v. Lexington 1, citizens in school districts across the nation could have the right to respond on an equal footing when their local school districts engage in political propaganda to promote their own questionable political agendas.
ALG CTA: The days of State-funded propaganda to advance State powers without the right to respond must come to an end. Citizens across the nation should call (849)359-0300 and demand equal time on April 12th to speak out against Illinois' $8 billion tax increase at the "open community dialogue session", and they should contact the Palatine 15 PTA and demand the opportunity to send out their own fliers against the tax hike to parents in the District.