On: 11/23/2009 09:49:13
In:
Slapshot

Atlas Shrugs
Chicago, Illinois, is 660 miles west of Washington, D.C. There, on Wednesday, November 11, 2009, a Power Point presentation was given that Barack Obama, Harry Reid, and Nancy Pelosi should have seen. In fact, so should every member of Congress. But, they didn't. And that's unfortunate.
Because on Wednesday, November 11, 2009, in Chicago, Illinois, Atlas shrugged.
The Power Point presentation was given by a gentleman named David Farr. He is the chairman and CEO of Emerson Electric Company. For those at the White House and in Congress who may not know, Emerson has more than 140,000 employees in 255 manufacturing locations worldwide. It had revenues of $20.9 billion in fiscal 2009. And it ranks 94th on the Fortune 500.
All of which is great news for Emerson Electric – but not such good news for Barack Obama's, Harry Reid's, and Nancy Pelosi's America.
Because the Emerson Electric Company no longer wants any part of it.
Here's how Chairman and CEO Farr put it just two weeks ago:
"The federal government is doing everything in its manpower and capability to destroy U.S. manufacturing … I am not going to hire anybody in the United States. I'm moving. They are doing everything possible to destroy jobs … We will continue to increase our international and emerging market presence."
Lest anyone at either end of Pennsylvania Avenue missed the point, Farr was painstakingly explicit. According to the report in Manufacturing News:
"Farr notes that the federal government is damaging prospects for U.S. economic growth with a $1.41 trillion federal deficit (10 percent of GDP); $12 trillion in government debt that will grow to $20 billion in 10 years; a policy of printing money; a 'non-targeted $800-billion stimulus'; bailouts for Wall Street and the automobile companies; the prospect for cap and trade legislation; a 'government takeover' of health care to the tune of more than $1 trillion' increasing taxes and regulations; and a 'lack of U.S. $ support' for manufacturing."
Manufacturing News also reports that those interested can view Farr's full Power Point presentation on the Emerson Electric web site.
Unfortunately, it is safe to assume that "those interested" will likely not include Messrs. Obama and Reid, or Madame Speaker. Which is why on Wednesday, November 11, 2009, in the "City of the Big Shoulders, Atlas shrugged his.
Obama's Afghani Angst: Day 900
On October 29, The Times of London editorialized, "It is now two months since General Stanley McCrystal, the commander of US and allied forces in Afghanistan, told President Obama that a surge of at least 40,000 troops was required for the international mission in that country to succeed. Mr. Obama is not obliged to follow his recommendation, but he is obliged to do something other than sit on his own hands."
Well, The Times is right. And it's wrong. It has, indeed, been two months since McCrystal asked Obama to render a decision. But the ambitendent Obama's "sit[ting] on his hands" over Afghanistan has gone on for considerably longer than two months. In fact, Obama's dithering over Afghanistan goes back not months, but years – coming up on three, to be exact.
Sen. Barack Obama became chairman of the U.S. Senate Foreign Relations Committee's Subcommittee on European Affairs in early 2007. Apparently deciding to bring the same energy to that endeavor that he did to his Illinois State Senate stint (when he languidly voted "Present" an astounding 129 times — one of every 30 votes) – Obama failed to hold one single policy hearing doing his entire time as chairman.
Why is that important to his equally inert Afghanistan policy posture? Here is how Hillary Clinton explained the role of that Subcommittee in a debate with candidate Obama in February, 2008:
"He chairs the Subcommittee on Europe. It has jurisdiction over NATO. NATO is critical to our mission in Afghanistan. He's held not one substantive hearing to do oversight, to figure out what we can do to actually have a stronger presence with NATO in Afghanistan."
All of which means that Barack Obama has now been in a critical position to help decide the fate of America's soldiers in Afghanistan for well over 900 straight days. And still, while the bullets fly and the soldiers die, the Hamletian Obama "sits on his own hands."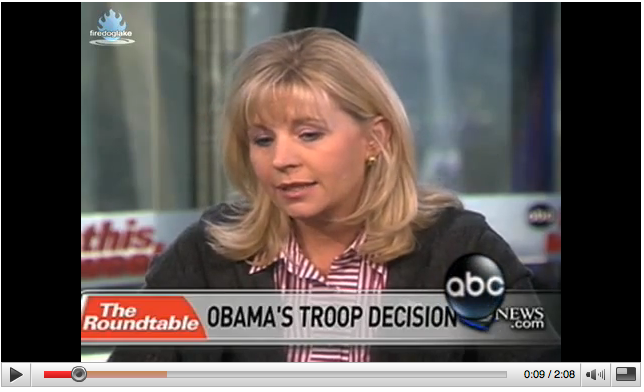 Collusion or Coinkydink?
As bad as it looks on the surface – and may well be to the core – the controversial tie between leftwing bag man George Soros, Barack Obama, and the Export Import Bank's massage investment in Brazilian oil exploration may have its critics straining at a gnat while swallowing a camel.
The facts about that odiferous transaction speak for themselves:
In the second quarter of this year, Soros bought an $811 million stake in Petroleo Brasileiro SA, making it his investment fund's largest holding.
On April 14, the ExIm made a "preliminary commitment" to loan up to $2 billion to help Petroleo Brasileiro drill for oil off the coast of Brazil.
In May of this year, Brazil signed a contract with China guaranteeing the communist superpower a steady supply of Brazilian oil for the next full decade. The U.S. has been guaranteed none.
The complete facts about exactly what backroom deals occurred between Soros, his favorite son Obama, the ExIm, and the Brazilian government may never be fully known. Two facts, however, are known – and need to be more fully examined:
The longer Obama prevents the U.S. from drilling offshore for its own oil, the more valuable Soros' investment in Petroleo becomes. Not only is the Brazilian oil company the Soros' fund's largest holding – according to Fox News, he is the largest individual stockholder of the Brazilian oil company (more than tripling his stake since April).
Though, as ExIm continually touts, it does not directly receive any taxpayer money, it – like Fannie Mae and Freddy Mac – has the U.S. Treasury on the hook should Brazil (or any other foreign country the ExIm funnels money to) default on its loan. It's all spelled out in alarming detail in Title 12, Chapter 6A of the United States Code.
So, inqWIREing minds want to know: (1) Did the ties between Petroleo profits and the ban on U.S. offshore drilling come up at all doing any of George Soros' four visits with Barack Obama in the WH over the past 11 months, and (2) Are U.S. taxpayers going to continue to be on the hook for the ExIm's $15 billion a year in foreign loan guarantees (while 10.2% of Americans continue to go unemployed)?
FROM GATEWAY PUNDIT:

---