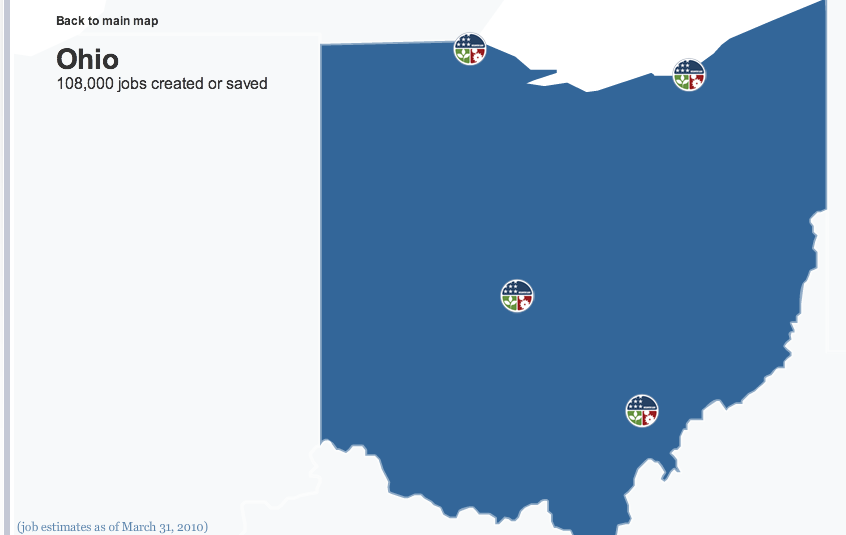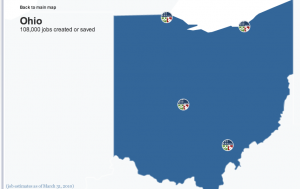 Continuing on the Recovery Summer and Stimulus: State by State, we head to Ohio.
Quick Ohio facts:
The employment trend in Ohio has continued downward since Obama took office. As 2010 began, Ohio noticed a "recovery" trend begin that came to an end by the time "Recovery Summer" began. As the summer wears on and we head into the fall, it looks like Ohio has seen any hopes of a "recovery" disappear. (Source: Bureau of Labor Statistics)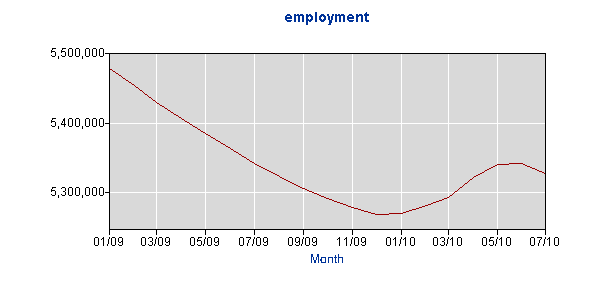 Has the Recovery Act done anything for Ohio? No.
Has "Recovery Summer" done anything for Ohio? No.
For a state that gave all of its electoral votes to Obama and is always one of the most closely watched states in all recent Presidential elections, one would have expected much more from the Obama Administration. As the "Summer of Recovery" began in Ohio, their economy shows anything but such a "recovery" that has been promised time and again.
Read more on Recovery Summer and the Stimulus Effects on States.
*: The number of jobs created/saved conflicts with other government sources on Recovery.gov. This number was pulled from the latest figured offered on Recovery.gov