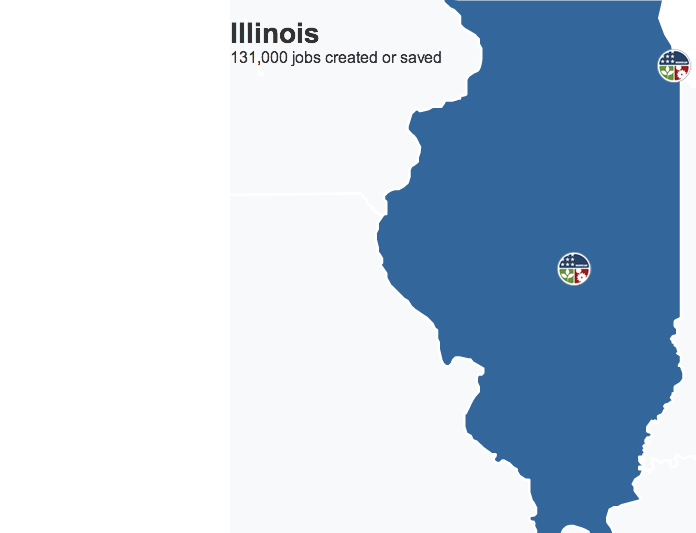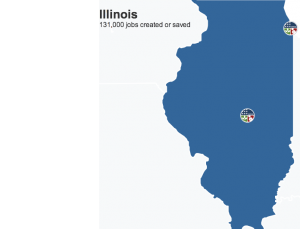 Continuing on the Recovery Summer and Stimulus: State by State, we head to Illinois.
Quick Illinois facts:
The employment trend in Illinois has not been good. Beginning towards the end of 2009, a "recovery" can be seen in the below chart. But by the time the "Summer of Recovery" rolled around, the "recovery" came to an end as quickly as it had began. The employment trend is heading down as the summer wears on. (Source: Bureau of Labor Statistics)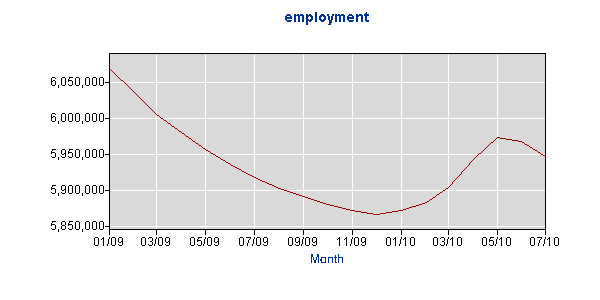 Has the Recovery Act done anything for Illinois? No.
Has "Recovery Summer" done anything for Illinois? No.
Illinois is the home state of President Obama, the man who pushed the Recovery Act on America. Illinois has benefited monetarily from Obama, receiving over $8 billion in "stimulus" funding. But has Illinois come out ahead with all of this money? Just look next door to Missouri, which received only a little over $4 billion and reportedly created/saved about 2,000 less jobs than Illinois did with twice the amount of funding.
Read more on Recovery Summer and the Stimulus Effects on States.
*: The number of jobs created/saved conflicts with other government sources on Recovery.gov. This number was pulled from the latest figured offered on Recovery.gov