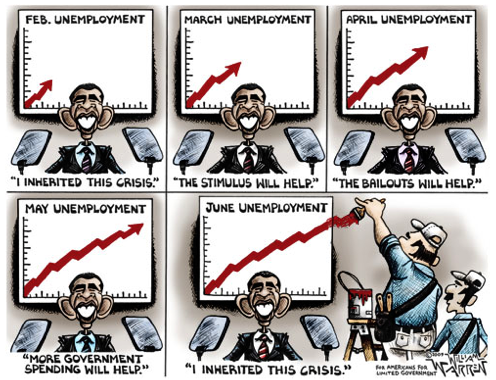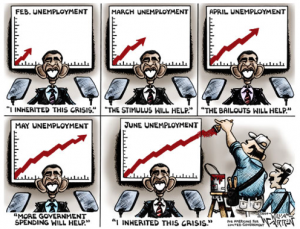 By Rick Manning — The faces of Labor Day are different in 2012 than they have been in the past, all 23 million of them.
The traditional end of summer is greeted with cookouts, last splashes in the swimming pool, and final trips to the beach, but it is something much more in this election year.
Labor Day is a reminder of the unemployed, underemployed and those who don't even bother looking for a job anymore because they don't believe any are available.
Labor Day will also be a time when current and former Labor Secretaries come out from wherever they have been hiding, to talk about the nation's employment situation.
This year, they can stay at home.  They are not needed.
Everyone knows the state of the nation's labor force — wages are falling, work is hard to find, and prices are rising again at both the gas pumps and in the supermarkets.  Retirement plans for many in the labor force are delayed, and parents worry that their children will suffer a failure to launch due to an inability to find a job.
In fact, the unemployment rate over the past three years has only managed to stay slightly below the final three years of the Great Depression when the labor force is counted the same way.
Yet, ever persistent Obama Administration officials will infest television screens on Labor Day attempting to explain his "new normal" of 8.3 percent unemployment, blaming his predecessor and pretending that they hadn't been in office for almost four years.
The same people who bashed previous Administrations for only creating jobs for "hamburger flippers" will tell America how not having a job is better than not having that one.
They also will attempt, for one more time before the election, to convince America that an economy that has only 37,000 more people employed today than when Obama took office is moving forward.
Think about that for a moment.
The civilian non-institutionalized population which consists of people over the age of 16 who are not in the military or incarcerated has increased by more than nine and a half million people since Obama took office, yet only 37,000 more people have a job today after four years of his policies.
If Americans care to watch these officials pontificate and gyrate through talking points, they will likely be watching with the same mindset as Ricky Ricardo used to have when he would say to Lucy, "You got some 'splainin to do."
Of course, the truth of the matter is that the only people who are likely to see and comment on Team Obama's Labor Day media assault will either be those who already have their minds made up, or those who are paid to watch.
The rest of America will be enjoying the end of summer and hoping that next spring will bring change and renewed hope.
Rick Manning is the communications director for Americans for Limited Government.