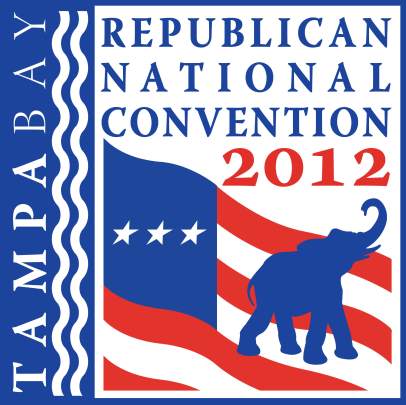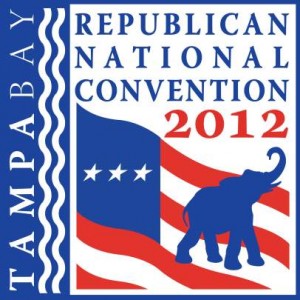 By Kevin Mooney — What is the real story behind the dispute between Ron Paul supporters and the Republican National Committee (RNC)? Some of the Rhode Island GOP delegates who were asked to comment said the Paul supporters may not have followed all the rules, while others felt like the RNC was working to muzzle grassroots activists.
The differences boiled over during the Republican National Convention in Tampa, Fla. this past August when the committee on credentia  ls moved to unseat half of the Ron Paul delegates from Maine. Republican leaders claim that Paul supporters violated party rules during Maine's party convention when they secured 20 of 24 delegate seats. Audible booing could be heard from the convention floor in Tampa when the announcement was made that 10 of the delegates would lose their seats.  Many of those same delegates reportedly walked out of the national convention in protest.
Paul, a Texas congressman, has said he will retire when his current term expires in December, ending a 24 year career. While it has been clear for some time that he would not emerge as the nominee, Paul's libertarian sentiments continue to gain currency within the Republican Party, Andrew McNulty, a Rhode Island Paul delegate said in interview.  In addition to Maine, Paul also won a plurality of delegates in Nevada, Louisiana, Minnesota and Oklahoma. Even so, it has clear for some time that Paul would not emerge as the nominee, McNulty pointed out.
"All the Republican National Committee needed to do was to let the process go forward and let the chips fall where they may," he said. "The results would have been the same. But when you manipulate the process, people know it and the Republican leaders hurt themselves in a way that was completely unnecessary."
Since Rhode Island directly elects its delegates, instead of relying on a caucus system that is common in other states, there was less cause for controversy, Mark Zaccaria, the state Republican chairman, noted. While the Paul delegates in other states may have legitimate grievances, the Paul campaign appeared to deliberately ignore some of the rules that applied to the national convention, Zaccaria said.
Some Paul delegates, for instance, complained that their votes were not called out and counted during the roll call on the convention floor in Tampa.
"You have to file paperwork to have your vote counted during roll call and this was explained," Zaccaria said. "The average delegate in the trenches may not have understood this, but I didn't see any conspiracy at work. The Paul people didn't always play the game the way it was supposed to be played."
Rhode Island State Rep. Doreen Costa, a delegate for Gov. Mitt Romney, concurred. While she admired Rep. Paul and his supporters, she views Romney as a more electable candidate. Costa was also dismissive of the idea that there was an orchestrated effort to silence Paul delegates.
"I don't think they were treated unfairly," Rep. Costa said. "They were there and they were heard. They were all treated with respect and they were able to cast their votes."
In end, Paul's views on foreign policy ultimately sank his campaign, Costa suggested.
"If his foreign policies were not so out there he might have had a shot," she said.
While there are some libertarian views on foreign policy that may be out of the mainstream, there is a growing consensus in the country for a return to constitutional limited government, Daniel Harrop, the Rhode Island state treasurer for the Republican Party, observed.
"This is why so many people decided to stick with Ron Paul," Harrop said. "There is a feeling that we need to reduce the size of the federal government and to have less bureaucracy. This message is resonating because we live in a center-right country. "
He added, "Romney is offering a sort of Ron Paul light. He's telling us we need to get the government back within constitutional limits, but he's not going as far as Ron Paul. That's still a far more compelling message than what Obama is offering."
Although the Republican Party will likely remain a minority party in Rhode Island, and the northeast in general, Harrop  said he was confident the GOP can work to advance reforms in cooperation with Democrats and Independents.
"There are progressive Democrats who want socialized government, but there are also conservative Democrats who would probably be Republicans in other states," Harrop said.  "We don't need a Republican majority to effect change, but we do need some more seats. I think the Republican message that we need to get our finances under control is coming through and the convention certainly helped to get that message out."
But McNulty, the Paul delegate, is concerned that RNC missteps could disrupt party unity.
"None of us want to see Obama get elected again," he said. "But if the RNC is going to needlessly antagonize small-government advocates it could lose out on key support come November."
Kevin Mooney is a contributing editor to Americans for Limited Government. You can follow Kevin on Twitter at @KevinMooneyDC.