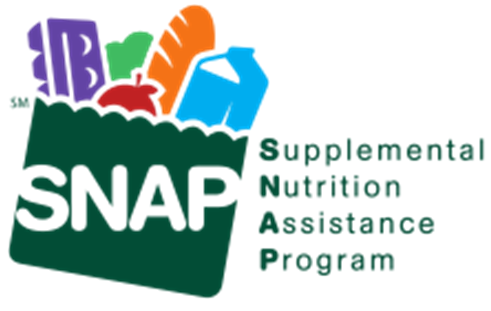 By Marta H. Mossburg
Republicans in Congress want to cut food stamps, eliciting the usual uproar from the left about callous conservatives who hate the poor. Their anger is misplaced.
It should be aimed at the government whose policies have resulted in the slowest recovery in 70 years, forcing many out of the labor market and onto various types of government aid. But they are often too blinded by ideology to see the big picture.
The Guardian, for example, the British paper that broke the Edward Snowden spy scandal, ran a column by intern Andy Fitzgerald who said he had to go on food stamps to survive before landing his job at the paper. Fitzgerald, a college graduate, said, "For nearly 8 months, I was unable to secure opportunities that weren't sporadic or temporary, making it difficult to pay rent and buy food." He used the article to harangue the GOP about how not just freeloaders use the help, but "many hardworking people from a variety of backgrounds."
No one is disputing that. There have always been people who can't find work, like Fitzgerald, and those who won't work, who are on public assistance. The ratio varies depending on the state of the economy. The real issue is the one he brought up first — jobs, which are so hard to come by that many people have stopped looking for one. As James Sherk of the Heritage Foundation wrote earlier this month, "In addition to persistently high unemployment, labor force participation has fallen sharply since the recession began in December 2007. Today, 5.7 million fewer Americans are working or looking for work. This drop accounts for virtually the entire reduction of the unemployment rate since 2009—those not looking for work do not count as unemployed."
If there aren't jobs, more people will need government assistance in an ever growing unvirtuous cycle that makes government bigger specifically because of its incompetence.
Why he and others on the left are unwilling to connect the dots between a huge increase in the number of people on food stamps — officially known as the Supplemental Nutrition Assistance Program (SNAP)  — and the Obama administration's disastrous economic policies (the non-stimulating stimulus, Obamacare, bashing "fat cats," "millionaires and billionaires" at every opportunity, 'the government built it' mentality, suing a major employer for opening a plant in a non-union state, throwing billions at "green" companies that went bankrupt) means the debate will remain focused on how best to redistribute taxpayer dollars instead of how to create more money for everyone.
It's an expensive problem. SNAP costs rose from $15 billion annually in 2001 to over $75 billion by 2012, as the number of recipients grew from 17 million people to 47 million — one in seven Americans.
But the bigger issue is psychological and moral. Work brings meaning and purpose to people's lives. With the number of able bodied adults not working at record lows, it means a lot of people are adrift, and their families and ultimately the nation with them.
Just about the only people benefiting from the rise in food stamp use are those at the companies who make money off of their use. A 2012 report by the Government Accountability Institute found that JP Morgan, America's biggest bank, had made $560,492,596.02 since 2004 processing the electronic benefit cards that distribute money to SNAP recipients, for example.
The fact that corporations make money off of SNAP is not an argument against the program, but its skyrocketing costs need to be contained and won't be if the program continues as it has.
Right now states have no incentive to ensure that only qualified people receive benefits because the federal government picks up the tab for the program. If the federal government instead gave block grants to the states, they would have much more incentive to control costs because they would be a finite pot of money to work with.
Recipients also should not be enrolled automatically because of their participation in other government programs, an issue being debated in Congress.
These are not draconian reforms and should be enacted. But the bigger issue must be getting people back to work. Feeding the entitlement beast is a recipe for growing not just the welfare state, but a despondent nation.
Marta H. Mossburg writes frequently about national affairs and about Maryland, where she lives. Follow her on Twitter at @mmossburg.