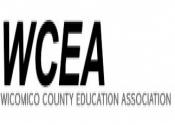 By Tom Toth
A county teachers association in Maryland is standing up to state and national teachers unions that they don't believe represent the best interests of local teachers and educational excellence for students.
The Wicomico County Education Association (WCEA) will decide next month whether to formally disassociate from the Maryland State Education Association (MSEA) and the National Education Association (NEA), monoblogue.com — a local blog — recently reported.
The president of the county teachers association figures that — with dues in excess of $500,000 sent up the ladder to state and national unions — the local teachers can perform better for themselves the services the WCEA and NEA claim to offer local teachers associations. This vote comes also in the wake of years of transparency issues within the MSEA and the NEA.
In 2009, the MSEA learned of an embezzling scheme from an affiliated local teachers union but chose not disclose the details to union members or investigators, covering up the scandal from dues-paying members who may have been inclined to leave the union otherwise. The NEA is also notorious for using dues funds in questionable ways — including spending more on politics and lobbying ($44,797,771) than on actual representational activities in 2012 and dishing out over $200,000 at a Washington D.C. hotel for "Presidential inaugural cost" in the same year.
Just as families and local communities understand how to best educate students, local organizations of teachers are not at the mercy of large, bureaucratic — and often scandal-ridden — state and national unions. In fact, the opposite is often true.
Excellent teachers, given the prerogative to negotiate on their own merits, hold far more leverage for high-paying contracts than an organization like the NEA coldly touting the influence of millions of members without a word about how that organization's participation will contribute to educational excellence with the children in a community. Similarly, local associations of teachers are accountable to school boards and families because the community's children are influenced and led by those teachers every day.
Wicomico County teachers will vote in April on their specific decision. If the local association votes to go it alone in representation, public educators everywhere should carefully observe how much more effectively a local organization can utilize their resources for future contract negotiations and how little they will miss the cumbersomely expensive, selfishly run MSEA and NEA.
Click here to read the full story of the WCEA's vote to disassociate with state and national teachers unions.
Tom Toth is the Social Media Director for Americans for Limited Government.